The Women of Doctor Who, The Good Place, and Brooklyn Nine-Nine: Bonded By Fashion (and Twitter)
Holy Forking Shirtballs! Apparently, rainbow tee shirts are all the rage, no matter where you are in time and space. An eagle-eyed fan noticed that in this week's season finale of NBC's The Good Place when Eleanor (Kristen Bell) wore a rainbow shirt that invoked 13th Doctor Jodie Whittaker's now iconic Doctor Who costume.
While Eleanor's shirt was a rainbow on a white background, the Doctor's shirt is a similar rainbow graphic on a blue background. Once you see the shirts side-by-side, it is hard to not see the similarities.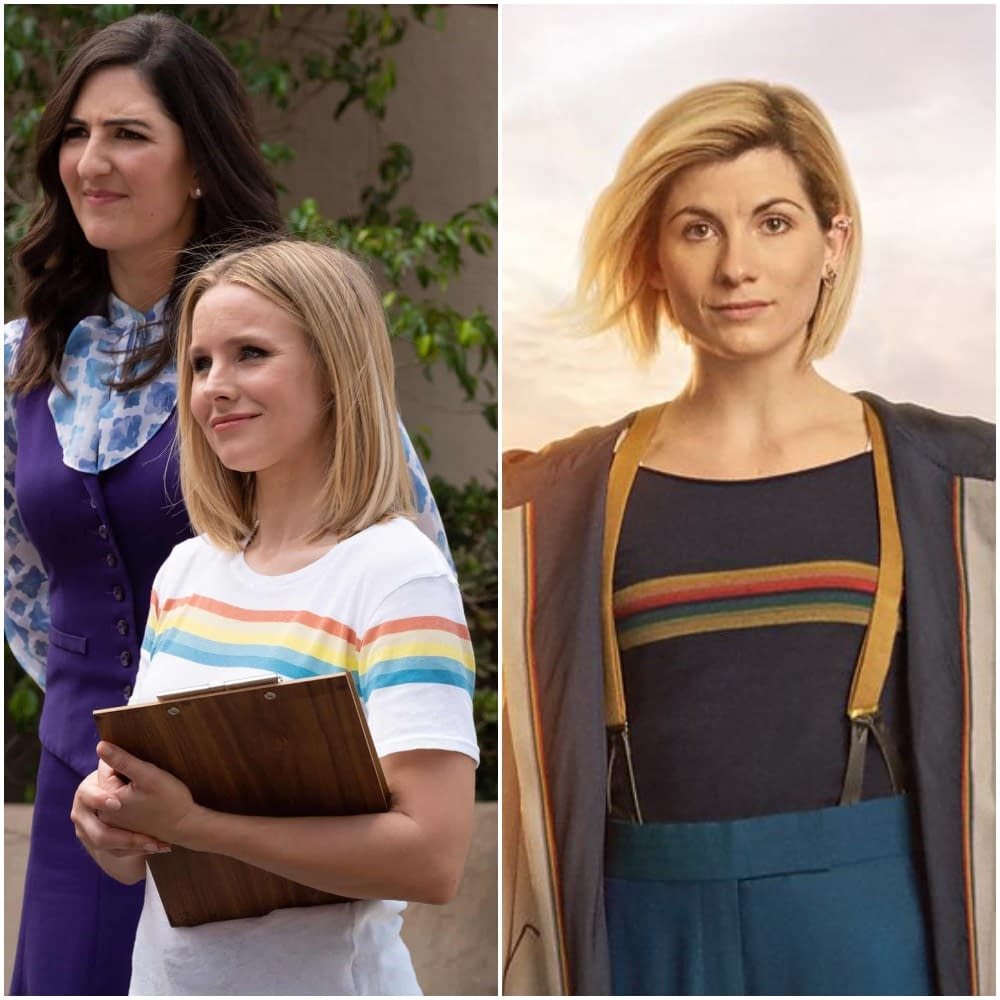 The pleased-as-punch fan tweeted about it, as most fans do, and normally that would be the end of it. However, this one lucky Whovian/Placer's tweet caught the attention of the folks running BBC America's official Doctor Who Twitter account who retweeted it to their 355k followers.
From the thread that followed, two things became apparent:
● Rainbow shirts are in for television shows right now.
● The Good Place and Doctor Who have quite a few common fans.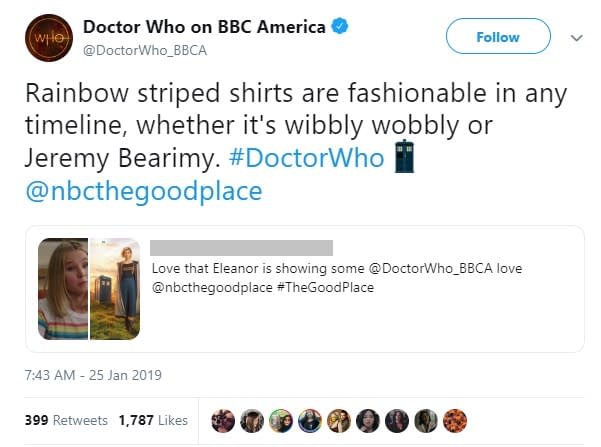 But wait, there's more! Another eagle-eyed, rainbow-spotting fan pointed out that in a recent episode of NBC's Brooklyn Nine-Nine titled "Hitchcock & Scully," Gina (Chelsea Peretti) sported a very close match to the Doctor Who blue rainbow tee.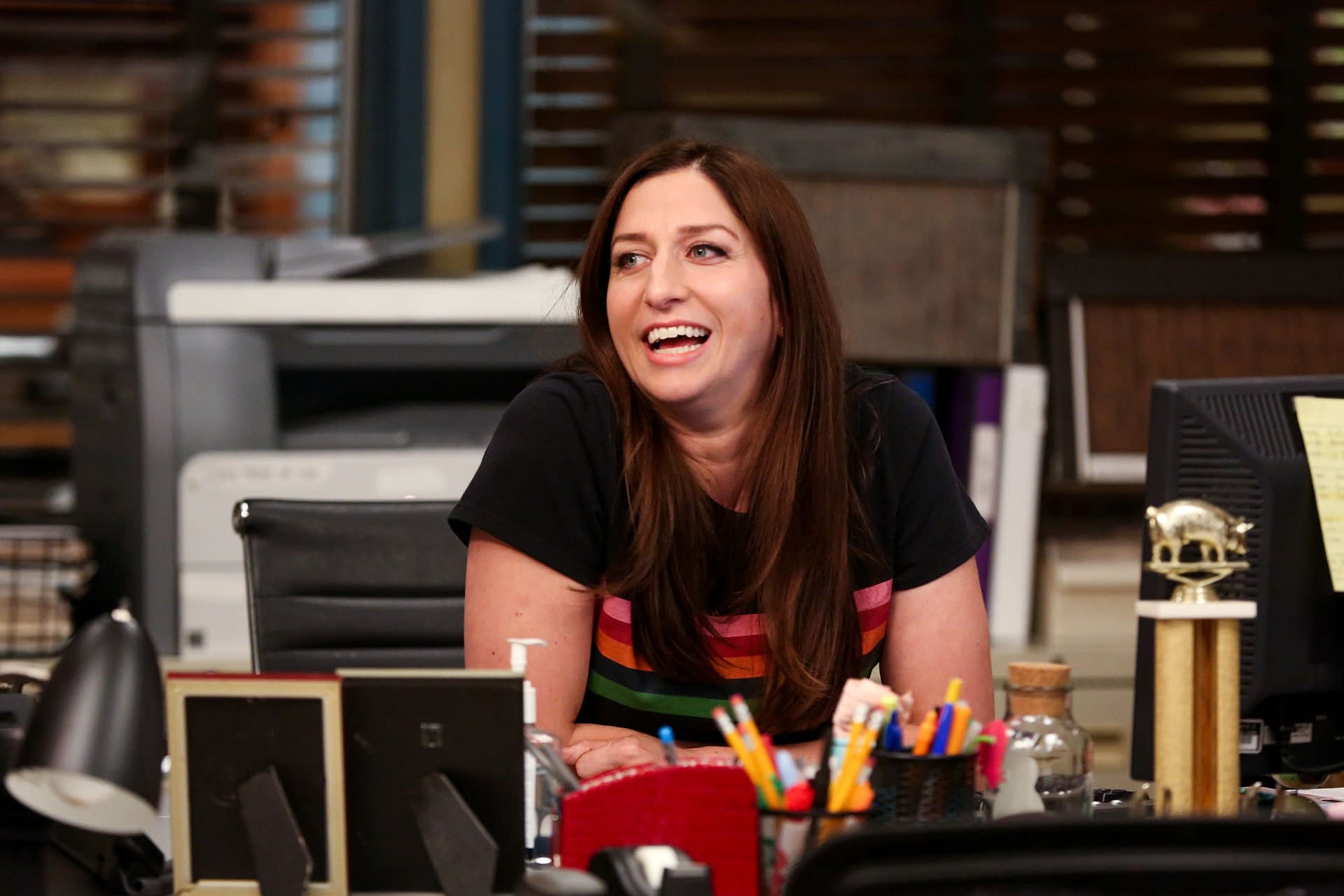 So what's the deal here? We know that Whittaker used a vintage photo as the inspiration for her 13th Doctor costume, but the rainbow tee was not in that photo–so that idea must have come later. Are all of the costume directors shopping at the same stores? Is this subconscious mimicry? Is this a subtle way to honor the LGBT+ community? Is it just a coincidence?
I doubt we will ever know for sure, but the similarities (especially between Whittaker and Peretti) are unmistakable. I'm also pretty proud of myself for owning my own Her Universe version of the Thirteenth Doctor shirt. Not only am I able to represent as a Whovian, but I can feel like I am channeling Gina and Eleanor, too.
The Power of Fashion!
Now let's get working on that Doctor Who–The Good Place–Brooklyn Nine-Nine crossover, okay?