'Doom Patrol': The World's Strangest Heroes Might Also Be It's Most Heartbreaking [EXTENDED TRAILER]
With only one day to go before "The World's Strangest Heroes" Doom Patrol leaps large and small screens in a single bound, DC Universe is giving viewers a special "valentine" in the form of an extended trailer.
Let's be clear: even if you've watched everything else that's been released on the series, you will absolutely want to watch the trailer below if you're looking for a sense of what the series is about. While previous promotions mostly concentrated on the series' action and cast quirkiness, this time we get a better sense of the team's collective and individual backstories; as well as the dynamic with Dr. Niles Caulder/The Chief (Timothy Dalton) and some background on "big bad" Eric Morden/Mr. Nobody (Alan Tudyk).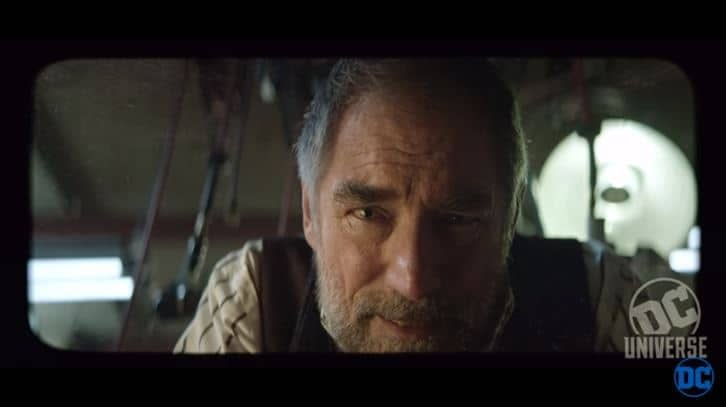 A reimagining of the superhero DC characters originally written and drawn by Arnold Drake, Bob Haney, and Bruno Premiani, DC Universe's Doom Patrol is written by Carver (Supernatural, Being Human), who executive produces alongside Berlanti, Geoff Johns, and Berlanti Prods' Schechter. Warner Bros. Television produces in association with Berlanti Productions. The team was first introduced in the fourth episode of the streaming service's live-action Titans, "Doom Patrol."
DOOM PATROL is a re-imagining of one of DC's most beloved group of outcast Super Heroes: Robotman, Negative Man, Elasti-Girl and Crazy Jane, led by modern-day mad scientist Dr. Niles Caulder (The Chief). The Doom Patrol's members each suffered horrible accidents that gave them superhuman abilities — but also left them scarred and disfigured. Traumatized and downtrodden, the team found purpose through The Chief, who brought them together to investigate the weirdest phenomena in existence — and to protect Earth from what they find.

Part support group, part Super Hero team, the Doom Patrol is a band of super-powered freaks who fight for a world that wants nothing to do with them. Picking up after the events of TITANS, DOOM PATROL will find these reluctant heroes in a place they never expected to be, called to action by none other than Cyborg, who comes to them with a mission hard to refuse, but with a warning that is hard to ignore: their lives will never, ever be the same.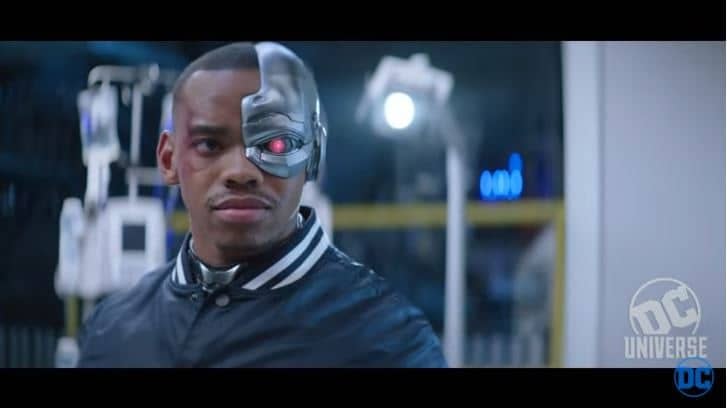 DC Universe's Doom Patrol stars April Bowlby as Rita Farr/Elasti-Woman, Diane Guerrero as Kay Challis/Crazy Jane, Joivan Wade as Victor Stone/Cyborg, Brendan Fraser and Riley Shanahan as Clifford "Cliff" Steele/Robotman, Matt Bomer and Matthew Zuk as Larry Trainor/Negative Man, Dalton as Dr. Niles Caulder/The Chief, and Tudyk as Eric Morden/Mr. Nobody.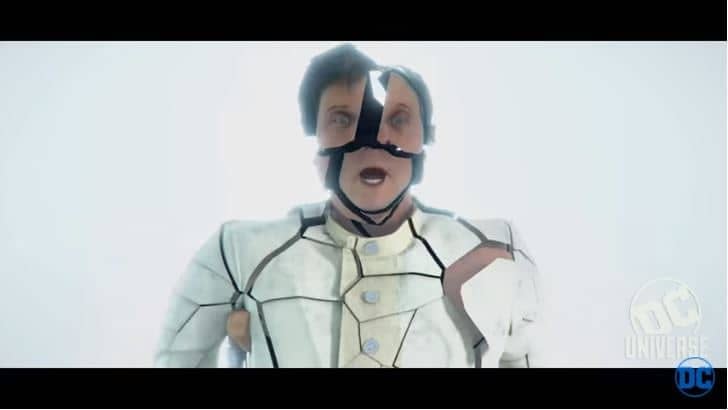 Doom Patrol premieres on Friday, February 15, exclusively on the DC Universe streaming service.