Dwayne "The Rock" Johnson, NBC Team for Formative Years Series "Young Rock"
"Finally! The Rock… has come back…" well… he actually hasn't really gone anywhere, has he? We're talking about Dwayne "The Rock" Johnson, the WWE alum and one-man entertainment company: HBO's Ballers, NBC's The Titan Games, current worldwide box office hit Jumanji: The Next Level, and upcoming films Jungle Cruise and Black Adam. Now, NBC is looking to make Johnson the subject of his next project, giving an 11-episode, straight-to-series order for Young Rock.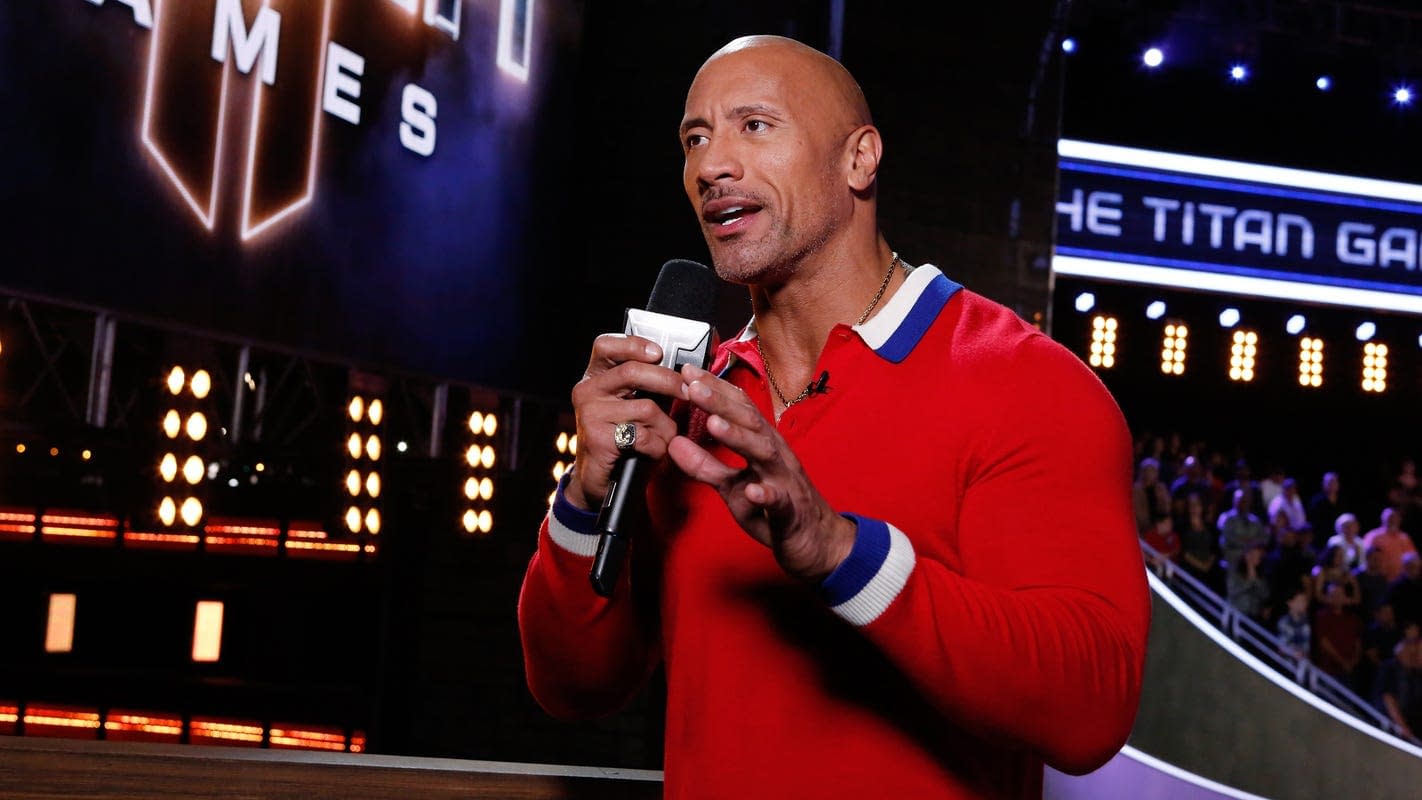 Based on the early years of Johnson's life, Young Rock will track the formative years of the WWE star-turned-movie star, with Johnson slated to appear in every episode of the series. Fresh Off the Boat creator Nahnatchka Khan will develop the series and co-write the pilot with Jeff Chiang (Fresh Off the Boat), with Johnson and Khan serving as executive producers.
NBC has partnered with Dwayne Johnson and Dany Garcia to produce a new large-scale physical competition series, "The Titan Games," which will feature Johnson.

The 10-episode series from Universal Television Alternative Studio ("World of Dance"), A. Smith & Co. Productions ("American Ninja Warrior") and Seven Bucks Productions ("Rock the Troops") will offer everyday people the once-in-a-lifetime opportunity to compete in epic head-to-head challenges designed to test the mind, body and heart.

Inspired by Johnson's desire to motivate global audiences to reach their potential for greatness, this unparalleled new athletic competition gives men and women across the country the opportunity to step inside the Titan arena and achieve the impossible. Competitors will push their bodies to the limit by battling opponents in unforgiving head-to-head challenges, designed by Johnson. Winners will advance to the ultimate challenge of Mt. Olympus, the consummate athletic test of speed, strength, agility and endurance. In each episode, the male and female competitors who conquer Mt. Olympus will become a Titan.
"The Titan Games" will not only test the competitors' physical strength, but also their mental and emotional fortitude. In the end, the Titans will return to battle against one another, with one man and one woman emerging as Titan Champion and each winning a grand prize of $100,000.

"The Titan Games" is produced by A. Smith & Co. Productions in association with Universal Television Alternative Studio and Seven Bucks Productions. Dwayne Johnson, Arthur Smith, Dany Garcia, Hiram Garcia, Brian Gewirtz and Toby Gorman will serve as executive producers for the series.