Posted in: TV, YouTube | Tagged: Applejack, equestria, Equestria Girls, equestria girls season 2, hasbro, hasbro youtube, mlp, my little pony, my little pony equestria girls, my little pony equestria girls season 2, my little pony equestria girls season 2 trailer, Pinkie Pie, Twilight Sparkle
---
EXCLUSIVE: Check Out the Season 2 Trailer For My Little Pony: Equestria Girls!
My Little Pony: Equestria Girls Season 2 is premiering soon, and this morning we can exclusively reveal the first trailer! Featuring 10 new original songs and six new music videos, this season will have the same humor and awesome animation that My Little Pony fans have come to expect. Watch the trailer below:
Season 2 of Equestria Girls kicks off with a series of influencer videos, featuring your favorite DIYer (Applejack), YouTube chef (Pinkie Pie), street magician (Trixie) and others! The Mane 7 also give viewers helpful tips and tricks for getting through Spring Break and music festival season with some hilarious videos – even some where you can choose the ending! And it wouldn't be Equestria Girls without music – Season 2 BRINGS IT with 10 original new songs including 6 new music videos. Get your squad together for the best EG season yet!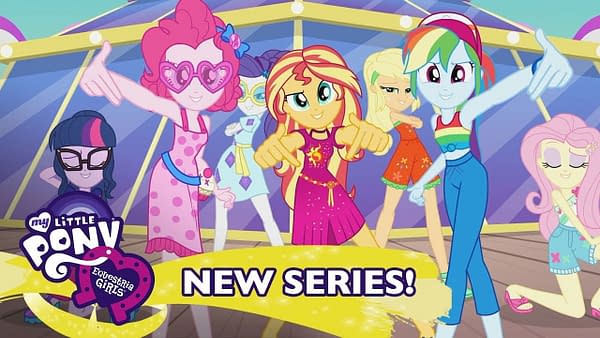 The best part about it all is that fans will not have to wait long at all for the second season, as it will go live on Hasbro's YouTube page this Friday, January 11th. The show holds true to the other MLP universe of shows and films. Everything is top notch, bright, and full of color. Say what you will about Pony culture, but the shows emphasis on friendship and togetherness while being your best self is something I am glad my kid is able to see and this show helps her grasp that.
Season 2 of My Little Pony: Equestria Girls debuts on the Hasbro YouTube channel this Friday, January 11th.
---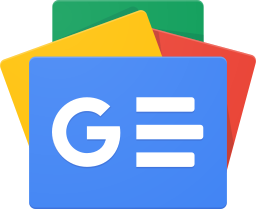 Stay up-to-date and support the site by following Bleeding Cool on Google News today!