Fear the Walking Dead s04e15 'I Lose People…' Review: Now THIS is the FTWD We've Been Missing!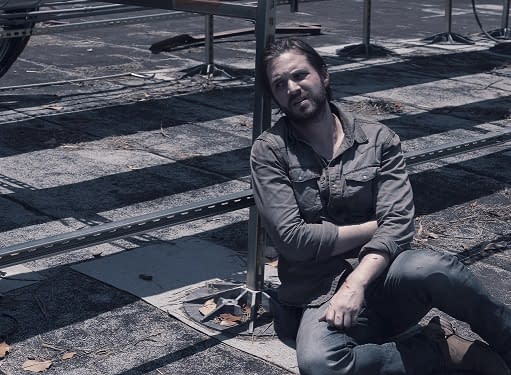 Welcome to Bleeding Cool's weekly review of AMC's Fear the Walking Dead season 4, this time with our thoughts on the season's penultimate episode, 'I Lose People…'
With only two episodes left to go in the fourth season, Morgan's (Lennie James) going to move heaven and earth to get his crew to The Walking Dead's Alexandria-Hilltop community – even while Martha/"Filthy Woman" (Tonya Pinkins) works to expunge him of all of his "weaknesses." As tensions fray and the dangers mount, Morgan realizes that being a true leader might involve making the ultimate sacrifice.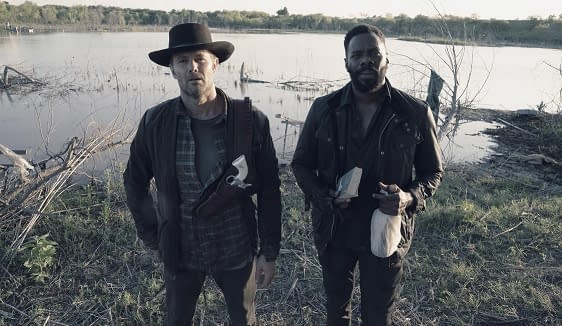 So check out our review of 'I Lose People…' and see why the AMC series needs to have more episodes like this one moving forward.
Spoiler Warning: I'll be covering some themes and takeaways involving major and minor plot points from the episode, so just keep that in mind. Definitely not looking for pitchforks and torches outside my apartment.
Fear the Walking Dead s04e15 'I Lose People…': The group's hope falters as they seek a way out; Alicia and Charlie reunite with friends.

Here's a look at next week's fourth-season finale, '…I Lose Myself':
In this behind-the-scenes video from the episode, the cast and creators discuss why Morgan is willing to sacrifice his life to save the others, plus Jim's (Aaron Stanford) struggle with his mortality after his walker bite The first half of season four began with one figure huddled around a campfire, and ended with nine. Characters who started their journeys in isolation collided with each other in unexpected ways and found themselves in one of the last places they ever expected to be…together. In the back half of the season they will explore who they are now – as individuals and as part of the greater group – and how they will forge ahead. They will find themselves pitted against new adversaries – human, walker, and even nature itself. Theirs will be a journey wrought with danger, love, heartbreak, loss, and ultimately, hope.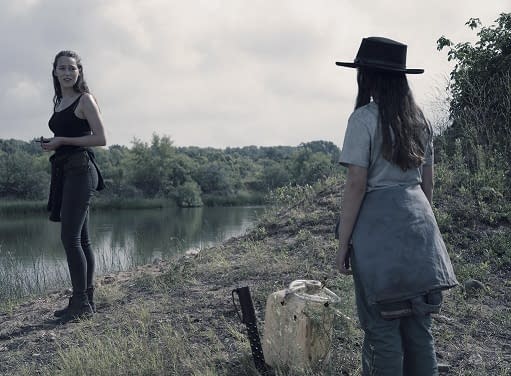 Produced by AMC Studios, Fear the Walking Dead is executive produced by Scott M. Gimple, showrunners Andrew Chambliss and Ian Goldberg, as well as Robert Kirkman, David Alpert, Gale Anne Hurd, and Greg Nicotero. The series stars Lennie James, Alycia Debnam-Carey, Colman Domingo, Danay Garcia, Garret Dillahunt, Maggie Grace, Jenna Elfman, Alexa Nisenson, Mo Collins, Daryl Mitchell, Aaron Stanford, Tonya Pinkins, and Stephen Henderson.