Flash Season 4: Barry Allen Can't Stop Running or Everyone Will Die
The headline of this article, where bad for Barry Allen, pretty much sums up the plot to tonight's episode of The Flash called 'Enter Flashtime'.
The episode features someone stopping an ARGUS armored truck and setting off the nuclear bomb inside. Why ARGUS is transporting a nuclear bomb through Central City isn't known… nor exactly who sets it off. The likely candidate is Veronica Dale, aka Hyrax, an ecoterrorist who wants to wipe out humanity to save the planet. In the comics, she lead a group that was infiltrated by Oliver Queen, who became her lover — and then she caused him to die at the end of the story. And he stayed that way until Kevin Smith and Phil Hester brought him back. There was a casting announcement for Dale a while back, and it seems to fit this episode well.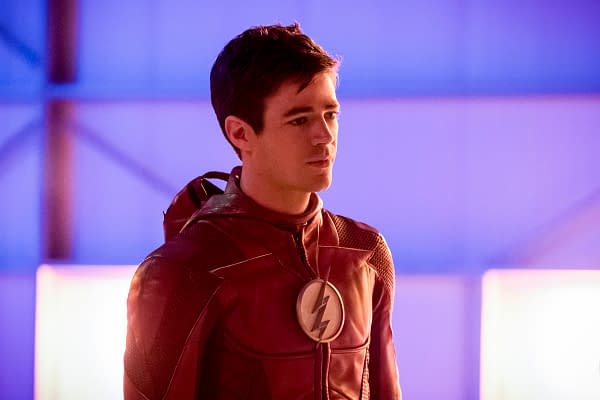 The video below features executive producer Todd Helbing talking about the episode and how Barry (Grant Gustin), Jesse Quick (Violett Beane) and Jay Garrick (John Wesley Shipp) have to keep running at super speed to have any hope of saving the city from a bomb that has already started to go off. Everyone will be frozen in time except the speedsters, unless Barry pulls them into Flashtime with them they way he did with Iris (Candice Patton) in the Trial of the Flash episode. This will allow him to call on folks like Cisco (Carlos Valdes) and Caitlin (Danielle Panabaker) if he needs them. This looks like it's going to be a very intense episode.
The Flash airs tonight at 8 p.m. ET on the CW.
https://youtu.be/W6bRMmTfalo