Flash Season 4: Inside the Season Finale, 'We Are the Flash'
Tonight is the fourth season finale of The Flash called 'We Are the Flash', and The CW has released a new behind-the-scenes video with executive producer Todd Helbing taking us inside the episode. This will, of course, contain spoilers for the episode, so be warned if you don't want to know.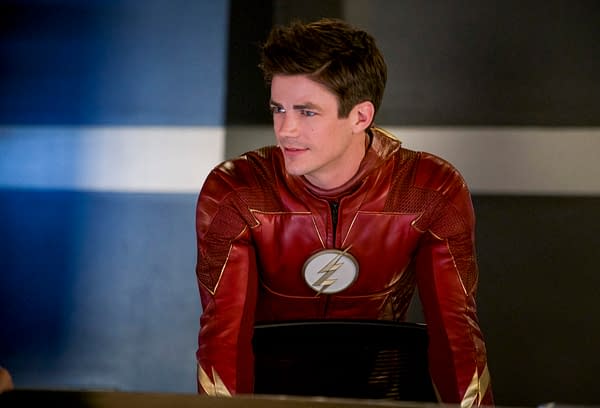 The last we saw of Barry Allen (Grant Gustin) he was pounding on the door of Eobard Thawne's secret chamber in S.T.A.R. Labs because Clifford DeVoe (Neil Sandilands) is inside using the Gideon A.I., along with the energy collecting from Fallout (Ryan Alexander McDonald) to initiate the Enlightenment protocol. The team has one hour until everyone's brains reboot, and they're at a loss of how to stop DeVoe — until Iris (Candice Patton) and Harry (Tom Cavanagh) bring back Marlize (Kim Englebrecht) from England.
Marlize's idea to stop DeVoe is to send Barry inside of the Thinker's mind to stop him. Helbing has said in past interviews that he likened the finale to the film Inception, which you can see from the setup of being in Devoe's mind, but just to drive the connection home we see Cisco (Carlos Valdes) even mentioning the film while discussing the plan.
The Flash season finale airs tonight at 8 p.m. ET on the CW.
https://youtu.be/zmGQM0Lx76E