As last week's episode of The Flash ended, Warden Wolfe (Richard Brooks) had discovered that Barry Allen (Grant Gustin) was the Flash, drugged him and put him in a special holding cell. He then called Amunet Black (Katee Sackhoff) to tell her he had some metas to sell. Tonight, in an episode called True Colors, will feature Barry leads a group of the bus metas including Kilg%re (Dominic Burgess), Hazard (Sugar Lyn Beard), Black Bison (Chelsea Kurtz), and Dwarfstar (Derek Mears).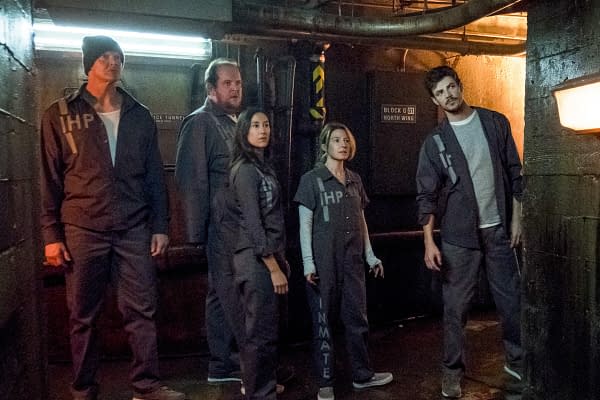 But that doesn't leave Team Flash sitting on their hands. It seems Ralph (Hartley Sawyer) has figured out how to shape shift. In the video below, executive producer Todd Helbing explains that Ralph will shift into the form of Warden Wolfe to meet with Amunet and call off the sale… except it looks like Ralph may have some difficulties pretending to be Wolfe. And I'm not sure how he shifts the color of his skin or hair… or adds a goatee.
The Flash airs tonight at 8 p.m. ET on the CW.
https://youtu.be/ZatuQJ6au2I
Enjoyed this article? Share it!