The Flash Season 4: Two Important Answers About The Thinker
Since the last episode of the Flash showed Clifford DeVoe in the body of Dominic Lanse (Kendrick Sampson) kill three of the bus metas after taking their powers, and then switching his consciousness into Becky Sharpe (Sugar Lyn Beard), one of the big questions is: can he use all of their powers? He can read minds, effect tech, shrink things, bring effigies to life and manipulate probabilities… that's pretty damn powerful right there, mixed in with an ultra-genius I.Q. and the guy/girl should be unstoppable. In the clip below we see him combine maybe two of those powers… Brainstorm and Hazard… and he takes down Flash (Grant Gustin), Vibe (Carlos Valdes), and Elongated Man (Hartley Sawyer).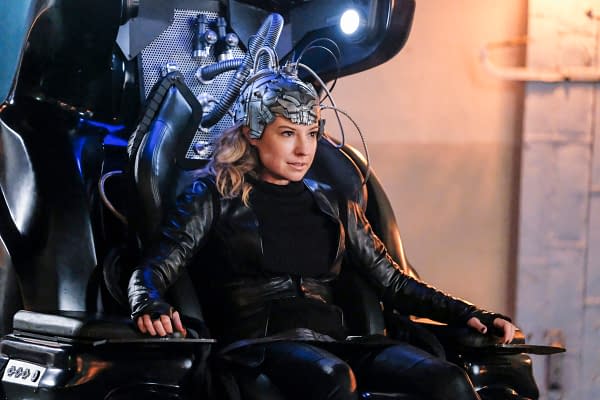 But the second question was the one we weren't asking. How can you hurt DeVoe? Well, the answer to that is Izzy Bowin (Miranda MacDougall). After the Thinker takes out the three heroes, Bowin uses her sound manipulation ability to hurt her attacker. To the point that the Mechanic (Kim Englebrecht) has to jump in and get her out of there. This means that Bowin may be the key to stopping DeVoe. I have to say, the clip below seems pretty important, and I'm surprised that it's the one they used for tonight — which makes me think maybe even bigger things happen during the episode.
The Flash airs tonight at 8 p.m. on the CW.
https://youtu.be/nXGsa2inPUk