"Four Weddings and a Funeral" Trailer Drops from Hulu
Mindy Kaling has a new limited series coming out on July 31st from Hulu, with a very familiar title for fans of '90s romantic comedies. No, not The Englishman Who Went up a Hill and Came Down a Mountain. We're talking Four Weddings and a Funeral, friends.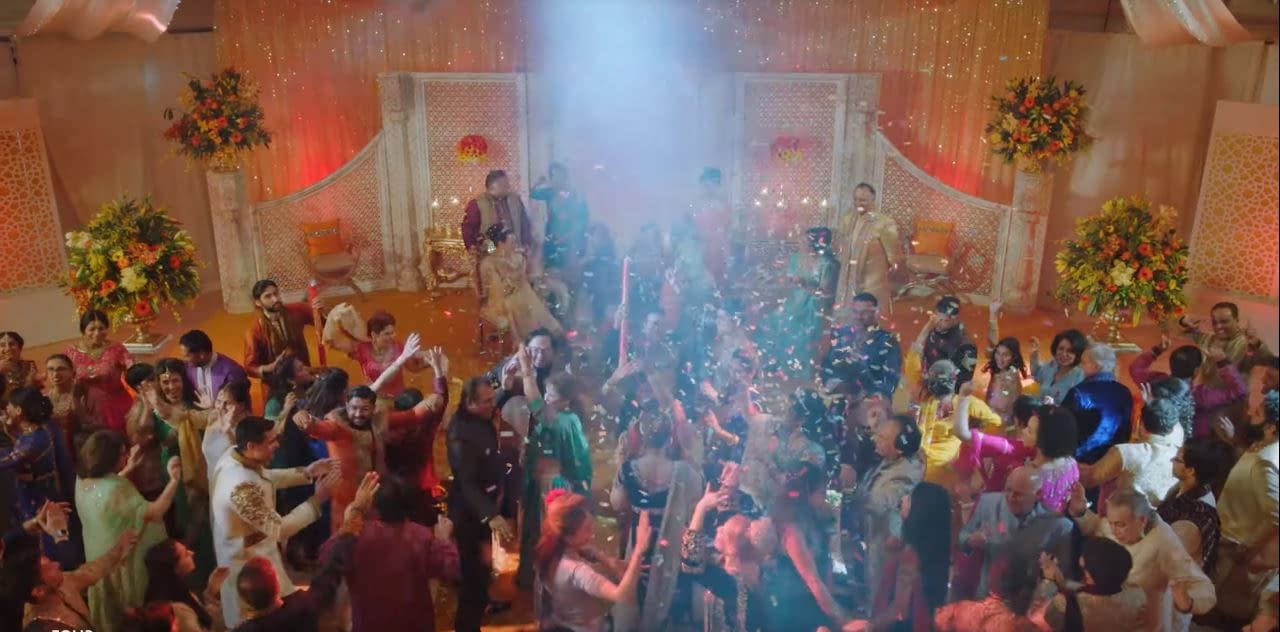 Zoe Boyle, Guz Khan, Nathalie Emmanuel, Sophia La Porta, Harish Patel, Nikesh Patel, John Reynolds, Brandon Mychal Smith, and Rebecca Rittenhouse will be appearing in Four Weddings and a Funeral, which debuts on July 31st on the streaming service.
The new Four Weddings and a Funeral series will be written by Mindy Kaling and Matt Warburton, which will follow the adventures of Maya (Emmanuel), who works as a communications director for a New York based politician. Maya gets an invitation to attend a friend's wedding in London, and decides to ditch her job to boot around England visiting friends. Somewhere along the line there will be four weddings, and unless I'm really bad at reading, a funeral.
Hulu has released a trailer for the new series, which you can watch right here:
Here's the official synopsis for the series from Hulu:
Four American friends reunite for a fabulous London wedding. But after a bombshell at the altar throws their lives into turmoil, they must weather a tumultuous year of romance and heartbreak. Relationships are forged and broken, political scandals exposed, London social life lampooned, love affairs ignited and doused, and of course, there are four weddings… and a funeral.
Kaling and Warburton will be executive producers on Four Weddings and a Funeral, with Tracey Wigfield, Richard Curtis, Jonathan Prince, and Howard Klein of 3Arts Entertainment producing. The series is produced by MGM Television and Universal Television, with MGM heading up the project as lead studio.
Kaling is a fantastic writer, who already has an impressive resume behind her. From 2005 to 2013, she appeared as Kelly Kapoor on the NBC series The Office, which she also wrote and directed for. Kapoor then branched out with her own series, The Mindy Project, which started on Fox before wrapping up the last few seasons on Hulu.
Kapoor has a reputation for writing very "real" feeling dialogue, with Greg Daniels from The Office saying "She's very original … If anything feels phony or lazy or passé, she'll pounce on it." She was the only female writer on the writing staff for The Office, and wrote some of the signature episodes of the series.
Matt Warburton got his start working as a writer and producer on The Simpsons, before moving on to writing and editing duties on Community. He started working with Kaling on The Mindy Project before the two teamed up on Four Weddings and a Funeral.