Will Fox's Series 'The Gifted' Introduce Viewers to Kirby Krackle?
Fox's freshman series The Gifted has some surprises in store for one the show returns on January 1st. According to EW.com, when the show returns, Polaris (Emma Dumont) will be experiencing some interesting side effects from her pregnancy. Those side effects will include some visual homages to what they refer as a "signature flourish" from legendary X-Men artist Jack Kirby. Unless I miss my guess, that would be what most people refer to as "Kirby Krackle", the black energy signature he used around many characters.
There are supposed to be a number of other visual and canonical Easter eggs for fans to pick up on. And if viewers Tweet out the Easter eggs they find to @GiftedTVWriters during the January 1st broadcast, they promise some "mutant Twitter love" for the viewer with the sharpest eyes.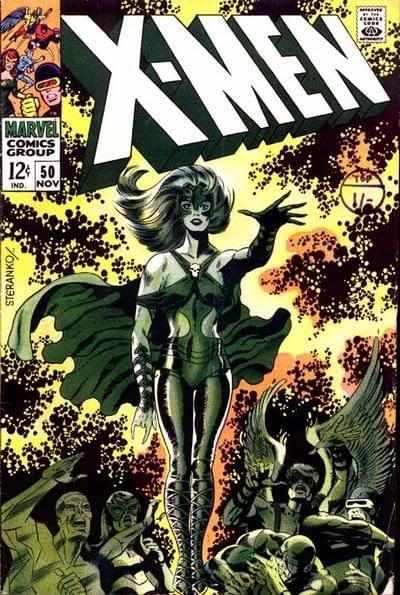 The Gifted is created by Matt Nix and stars Hayley Lovitt, Stephen Moyer, Amy Acker, Sean Teale, Natalia Alyn Lind, Percy Haynes White, Cody Bell, Jamie Chung, Blair Redford and Dumont. The series debuted on October 2nd and has aired 10 episodes, going on mid-season hiatus December 11th. When it returns on January 1st, there will only be three episodes left in the first season as only 13 total episodes were ordered.