Breaking out of San Diego Comic-Con, actress Francis McDormand has been announced to play the role of God itself in the upcoming television show Good Omens.
This was revealed by God itself talking to Neil Gaiman (through the voice of Francis McDormand) telling Gaiman that McDormand will be playing the role of God. A bit meta when you think about it.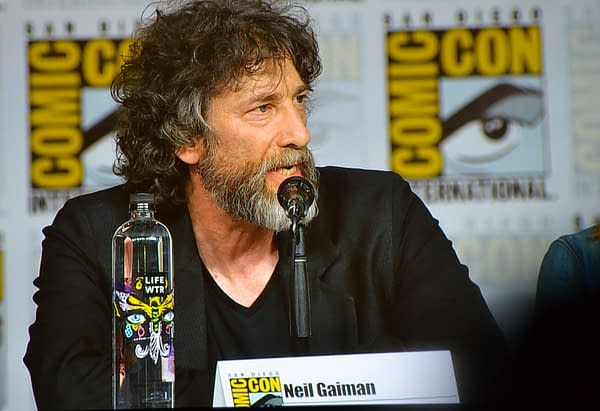 McDormand herself was not present, but, in fairness, God is a busy role to play. You have to do that whole keeping up with maintaining the universe and choosing who gets to win the lottery. Also, in this case, God has to deal with a witch, a demon, and angel running about and doing general Gaiman nonsense (I say that with love and respect, mind you, despite my harsh review of American Gods: My Ainsel).
Good Omens is an Amazon Prime series adapted from a Neil Gaiman and Terry Pratchett novel called Good Omens: The Nice and Accurate Prophecies of Agnes Nutter, Witch. It will be a six-part series announced to be released in 2019 and is slated to also star David Tennant, Michael Sheen, Nick Offerman, Anna Maxwell Martin, Michael McKean, Jack Whitehall, Adria Arjona, Josie Lawrence, and Miranda Richardson. Anymore news about the series will be covered here by the fine people of Bleeding Cool. See you then.
Enjoyed this article? Share it!