On this week's Food Network Freakshow Cakes, contestants brought us horrors in snake handling gone seriously wrong. The carnival allure of the backdrop, the creepy music and the enthusiasm for all things abnormally enticing made Snake Charmer Showdown another very enjoyable episode. Hosted by Zac Yung and Vivian Chan, 3 passionate "freaks of nature" create a ghastly sculpture for a chance to win $10,000.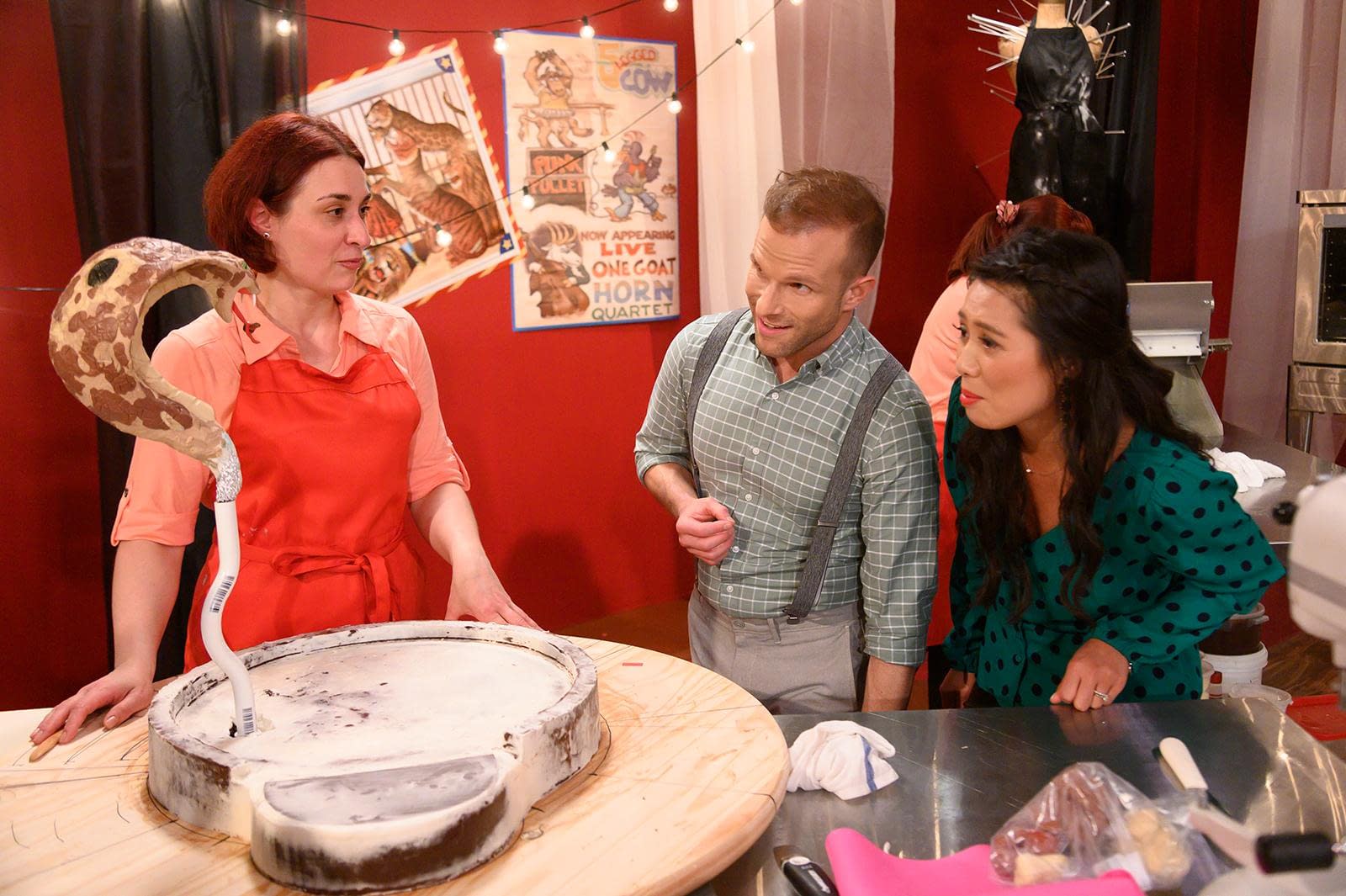 This week, the contestants were professional, with immaculate attention to detail, and created truly beautiful and frightening cake work. From a belly dancer being choked out by her cobra to scenes of post digestion, the displays gave you a front row ticket to the freakshow.
Here are some of highlights from this season's second episode "Snake Charmer Showdown"
● A huge close-to-100 lb cobra with the handler's arm sticking out of its mouth. Looked so real and absolutely terrifying. This specific piece made me forget that the contestant was working with cake. More impressive was the use of metal wire to create the scales – and I learned a little something in the process.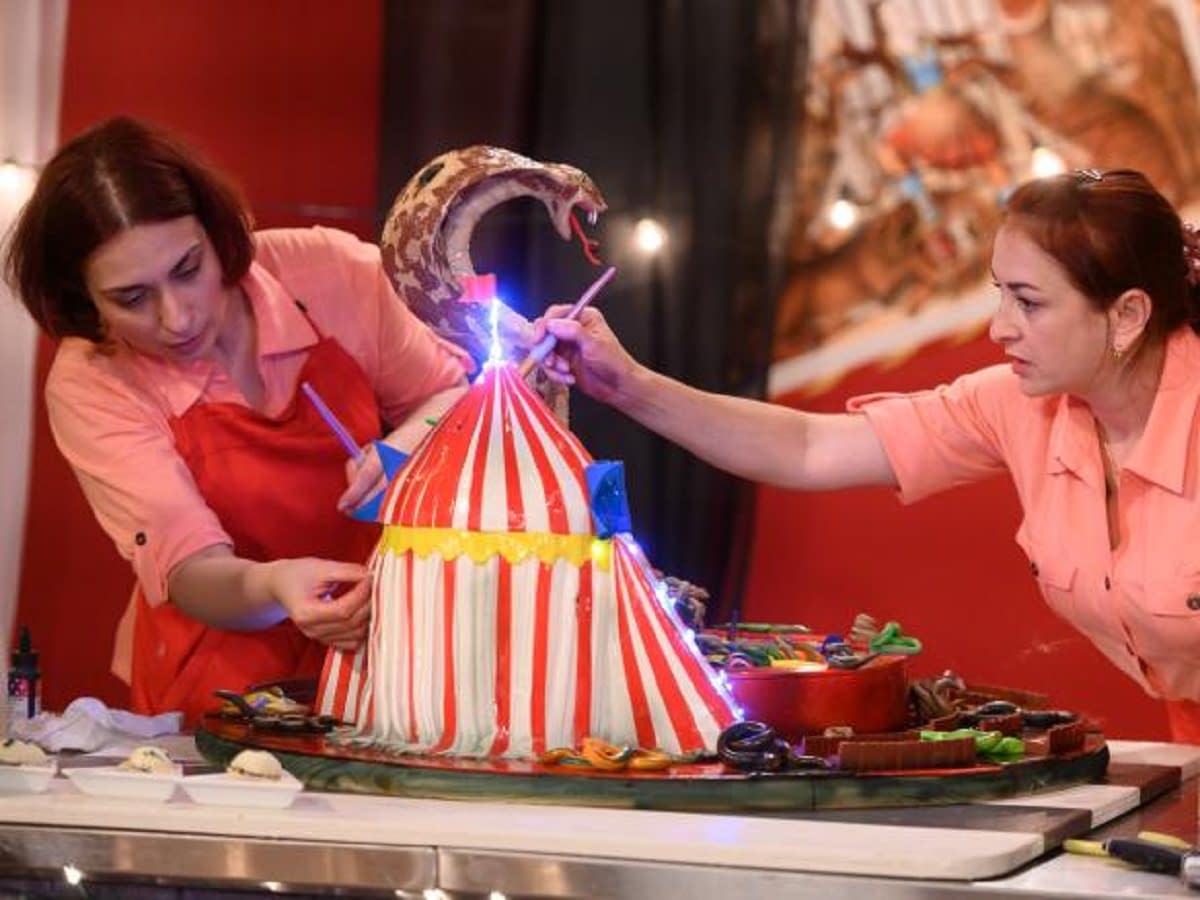 ● "A Circus Ring of Snakes" featured an entire landscape of a circus freakshow act down to seats in the audience. My mind was completely blown that someone can accomplish this and include all the details, the dozens of snakes, and a feature cobra who turned on her snake charmer – all in three hours! Even the side treats were in the form of snake eggs, making the piece one of the most exquisite creations I've ever seen – not surprisingly, our winner.
● A belly dancer chocked out by her snake: creepy, especially with one eyeball hanging out of its socket. Any cake display that has blood as a feature has both my vote and my attention.
Overall, another a very enjoyable episode. I completely forget I'm watching a baking competition and become mesmerized by the process and creations. The contestants are truly talented, professional, and eager to get down and gruesome. The show for me captures the spirit of Halloween perfectly – with Freakshow Cakes topping my list of fav holiday food competition series.
Enjoyed this article? Share it!