Funimation Unveils Films and TV Shows at 'NYCC – From "Plunderer" to "No Guns Life" to "Human Lost"
(Special thanks to Bleeding Cool Television contributor Alejandra Bodden for her reporting and images.)
Animation monolith, Funimation just revealed their fall anime streaming selection on Saturday at NYCC.
One Piece, Black Clover, Fire Force, and Kono Oto Tomare: Sounds of Life are all returning to the service as simulcasted shows this fall.
In addition to their return, Funimation is releasing some brand new series and films.
The company reaffirmed its streaming of Fate/Grand Order Absolute Demonic Front: Babylonia. The series is based on the Fate/Grand Order mobile game, specifically pulling content from the Babylonia arc, which centers around series favorite, Gilgamesh.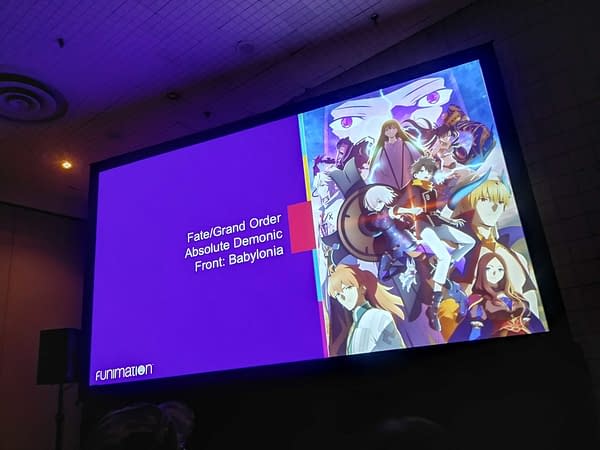 Funimation will be streaming the anime adaptation of manga series, No Guns Life.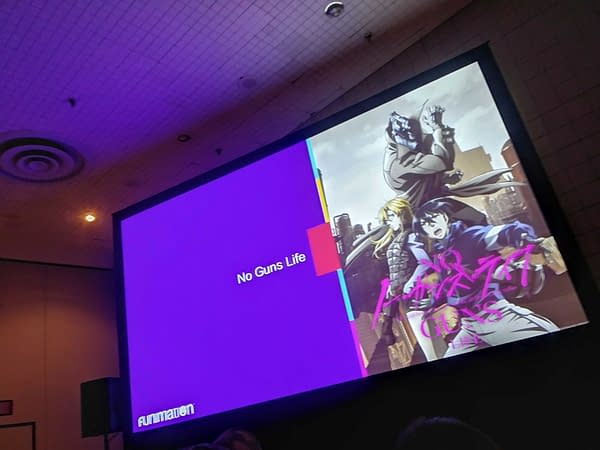 They've also acquired Case File No221: Kabukicho, an original series from Production I.G. In Japan, the series is known as Kabukichou Sherlock.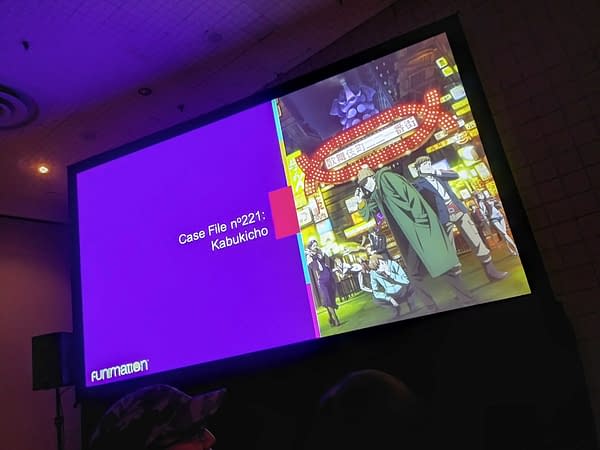 Funimation will also be dubbing episodes of the comedy series, Kemono Michi: Rise up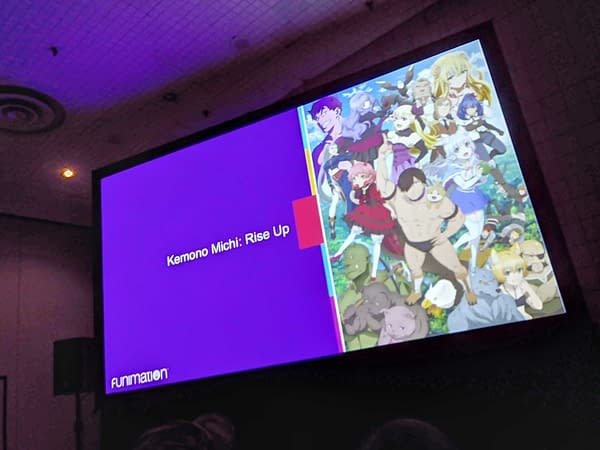 Unsurprisingly, Funimation is also dubbing the second season of Azur Lane. The show is based on similarly titled mobile game, featuring women that can transform into warships.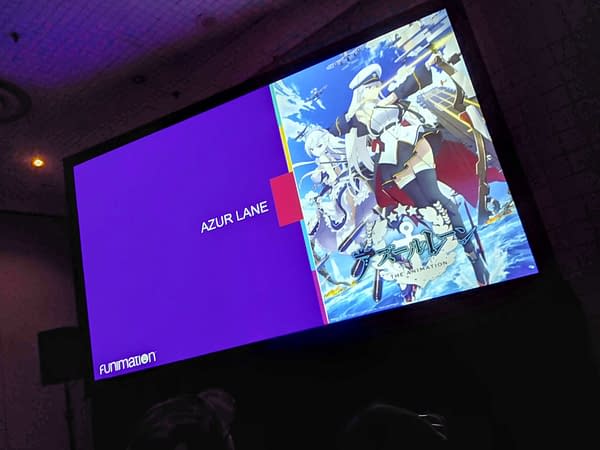 Funimation closed out announcements by reaffirming cinema releases for the upcoming debuts of Human Lost-– a cyberpunk thriller adapted from No Longer Human, a major Japanese existential novel from the late 40s that, surprisingly, wasn't a thriller or Cyberpunk. A big deal Japan, like a Catcher in the Rye or a Dostoyevsky.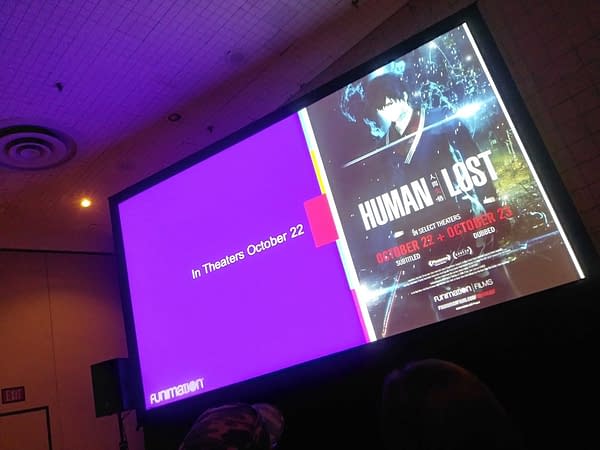 …One Piece Stampede…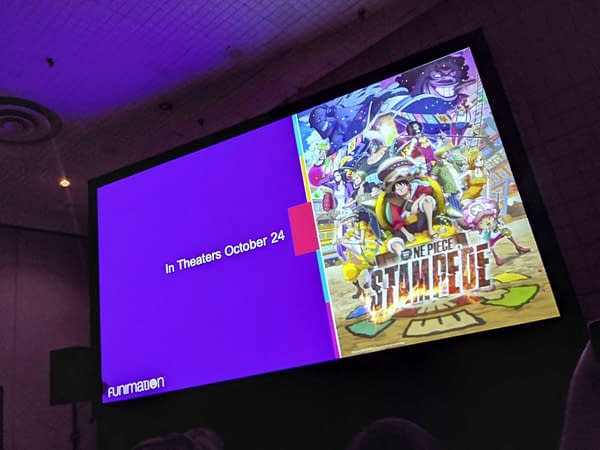 A snapchat filter for that…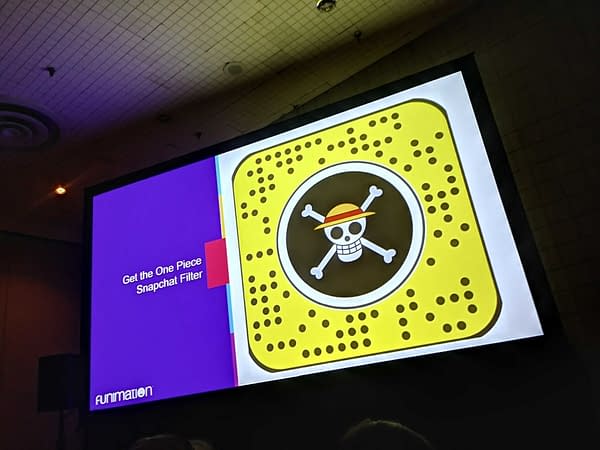 There's a brand new series, Plunderer, based on an existing manga.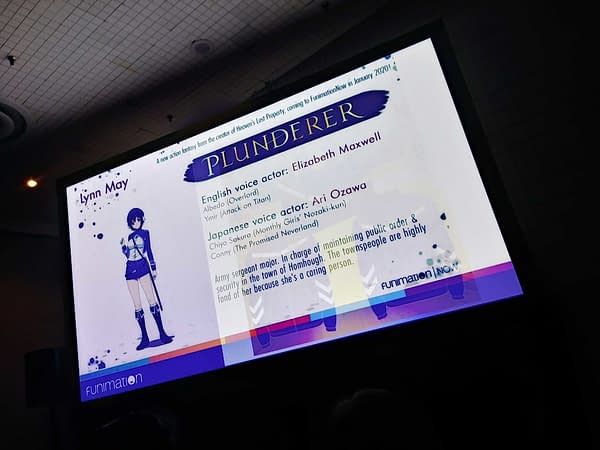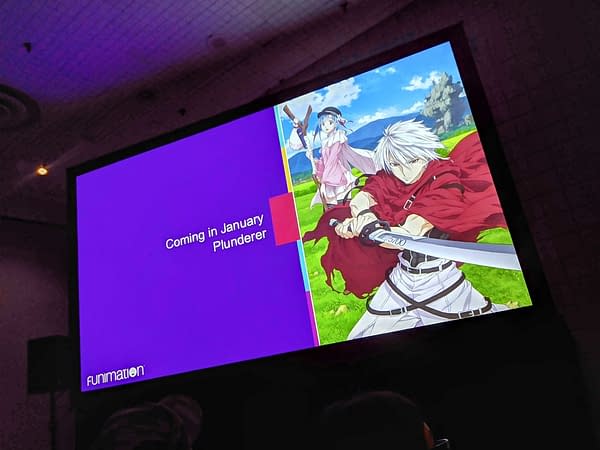 And returning favourites… My Hero Academia, Fire Force, Black Clover, Kono Oto Tomare: Sounds Of Life, One Piece, Black Clover, Dr Stone…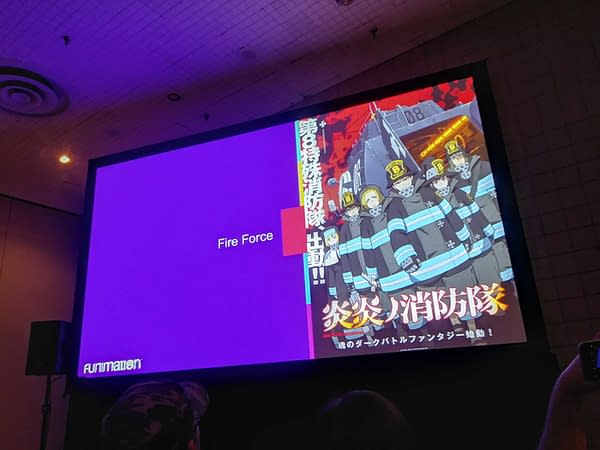 Even a collaboration with the bankrupt Loot Crate for My Hero Academia.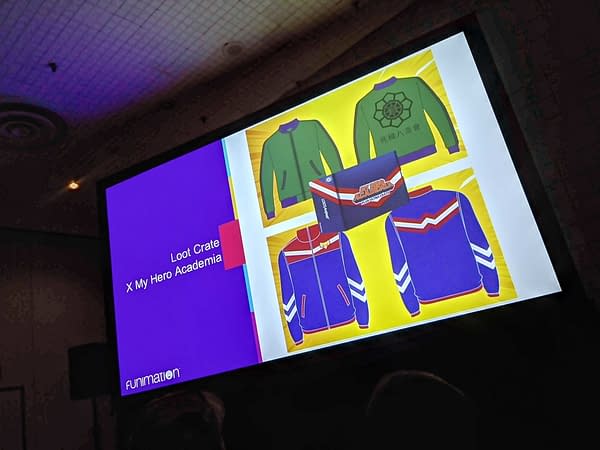 Hopefully that won't bring Funimation down with them in 2020…
---
---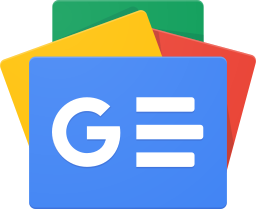 Stay up-to-date and support the site by following Bleeding Cool on Google News today!