"Marvel's Iron Man VR" Releases In Early 2020 With An Iconic Villain [NYCC]
At an NYCC Marvel Games panel on Friday, it was announced that Marvel's Iron Man VR will be releasing early next year on February 28, 2020. The game will be exclusively available for PSVR.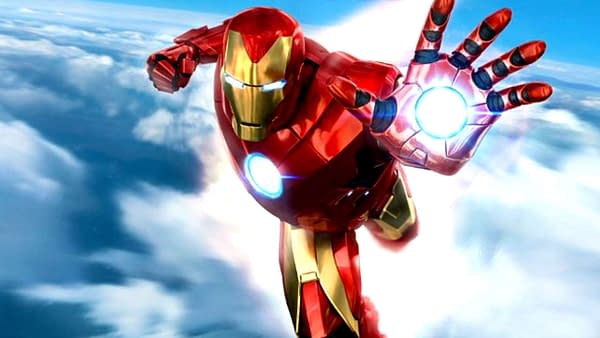 We were also given the first look at Iron Man VR's story mode. Tony Stark will be facing off against the Supervillain hacker, Ghost. Marvel Cinematic Universe fans might know Ghost from the 2018 film, Ant-man and the Wasp, where she appeared as the film's primary antagonist. Like in the MCU, Marvel's Iron Man VR will feature a female version of the character. Tony Stark is supported in his battle with Ghost by a full roster of characters straight from the comics like Pepper Potts, Nick Fury, and Tony's AI F.R.I.D.A.Y. Iconically, Nick Fury's appearance is almost identical to how he looks in the MCU.
Those who preorder the game will get an exclusive Iron Man PS4 Theme and extra four costumes inspired by the comics like the Classic armor, The Mark 1 Armor, and two others. Marvel Games also announced a digital deluxe edition dubbed the Gold And black Attack kit, which includes Golden Avenger armor. Black centurion, Sun Stinger, and a Jet Black stealth armor.
Prepare your repulsers for the game to launch this February!