Posted in: Capcom, Games, Project Resistance, Resident Evil, Video Game Publishers, Video Games | Tagged: capcom, Project Resistance, resident evil
---
"Project Resistance" Is Most Fun I've Ever Had With An Asymmetrical Multiplayer Game
In 2017, Capcom launched Resident Evil 7, which was possibly the most well-received Resident Evil title in a decade. To follow-up that specular outing, Capcom is releasing Project Resistance, an a-symmetrical survival game. It might not be the direction fans expected the series to go in, but it's certainly a blast.
Project Resistance's main draw is four-versus-one multiplayer gameplay. One side plays as four survivors attempting to escape from a lab, while the opposing "team" is a single mastermind able to control the map through a variety of means.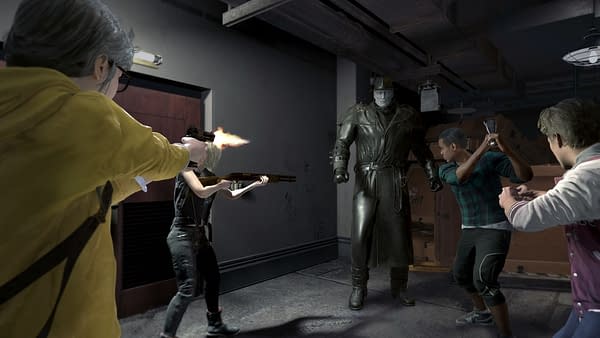 Each survivor fits into a standard RPG-class archetype. There's Samuel "Sam" Jordan, a former boxer who acts as the DPS; Valerie Harmon, the support-class/medic; Tyrone, the tank with a killer kick; January Van Sant, a hacker-rogue type who can open doors. The combination of the four make games fun and engaging to play. I always felt a need to remain in contact with my teammates or risk one falling to the Masterminds attacks.
Project Resistance pressures the player with ease. This comes from somewhat the countdown, which marks the time available for your team to reach the next checkpoint before losing the game. However, the real pressure stems from the claustrophobic space the game confines players with. Most a-symmetrical multiplayer titles feature gameplay spaces far too vast to be frightening. Project Resistance provides tight hallways and minimal escape routes, making the addition of foes a fearsome one that can only be overcome with teamwork.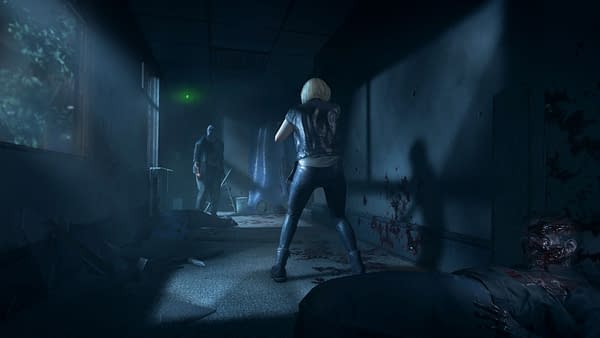 In my demo, I got to chance to play as Sam, the game's DPS. Sam deals damage by attacking foes with a flurry of punches. He's one of the few characters able to singlehandedly take on zombies. Even with his dominance over run-of-the-mill zombies, Sam can't hold his own against the mega-enemy Mr. X alone. To take Mr. X on, he needs help from the three other players. The confined space felt like it forced us to work together even when the other players lacked proper communication. I had so much fun! I'm looking forward to what it'll look like when the full game releases.
---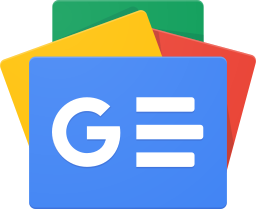 Stay up-to-date and support the site by following Bleeding Cool on Google News today!