Interview: What To Expect From "One Piece Pirate Warriors 4"
Across the seven seas, the anime and manga series, One Piece has found thousands of fans. A few of those fans were uncovered using the video game medium, specifically through the One Piece Pirate Warriors franchise. In 2020, for the first time in five years, a new Pirate Warriors title is releasing under the name One Piece Pirate Warriors 4. Anticipating that event, Bleeding Cool interviewed Randy Le, a Brand Manager at Bandai Namco Entertainment America. He provided a few insights for what to expect from the franchise's next entry and some tidbits on development.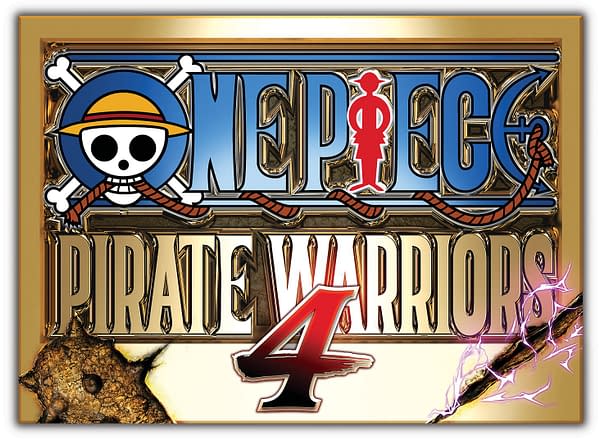 BC: Why choose to return to the Pirate Warriors series now?
Randy Le: The Pirate Warriors series has always been a fan-favorite among the One Piece audience, as it has an expansive roster list, which allows fans to play as their favorite characters. With the 20th anniversary of the anime happening this year, we wanted to join in on the celebration and share that we're bringing a new installment to the franchise that enables fans a chance to relive some of the most epic moments from the series over the years.
The first Pirate Warriors game mixed adventure with Dynasty Warriors-style combat, the two follow-ups seemed to focus more on combat. What does Pirate Warriors 4 focus on?
Thanks to the amazing development team at Koei-Tecmo and Omega Force(also developers of the Dynasty Warriors series), they're able to bring their signature musuo-style gameplay to the Pirate Warriors franchise. Pirate Warriors 4 continues to deliver the same over-the-top exciting action that the series is known for and builds upon that with new features and abilities. Fans can look forward to taking on giant hordes of enemies, destructible environments, and a whole new aerial battle mechanic that springs your enemies into the air while you continue your combos.
What do you think the most important thing for a One Piece Pirate Warriors title to "get right" is?
The One Piece series is known for amazing fights, deep storylines, and a strong cast of characters. We know that fans are very passionate about their favorite characters so it is important to us to give characters justice by nailing down their skills and attacks, but at the same time providing a new way to play. By adding a new aerial combat, it allows players to play as their favorite characters in an all-new way that was not included in the previous installments.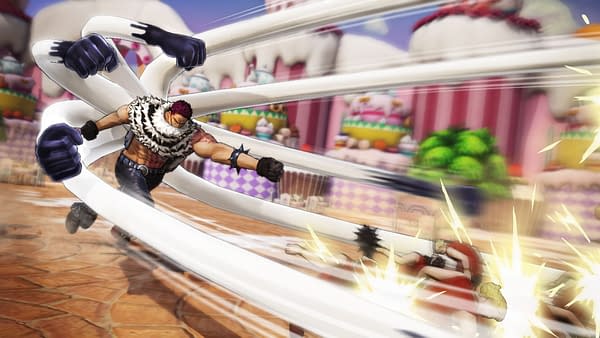 Why do you think people keep coming back to the series?
The Pirate Warriors series is definitely a fun series to play through The Pirate Warriors series does a great job of packaging the over the top moments and insane attacks from the anime into an exciting and playable experience.
What's the most exciting way that gameplay has changed?
We have a lot in store for returning fans of the series. Not only have the moves and skillsets for characters have been improved, but we decided to open up new abilities by letting players execute attacks in the air. Players can now start attacking their enemies on the ground and continuing the attack in the air. This has been added for all characters! A good example of this is Marco. In Pirate Warriors 3, he was only able to battle on the ground, which did limit what we could do with his skill set, but now with the option to take the combos to the skies, we were able to utilize his move set from the anime to its full potential and let players play in a new way.
The trailers thus far seem to focus on the New World and post-time skip. Will Pre-timeskip content still be included?
Yes! We're including several key stories from the anime and will be including memorable arcs from the anime series. Fans will be able to relive some of their favorite moments pre and post time skip.
In a Famitsu interview, it was said not every character from the last game will be returning for Pirate Warriors 4, how big do you expect the final roster to be?
This will be our biggest Pirate Warriors to date. We'll have more characters than any previously released title. Look forward to more news about the roster soon!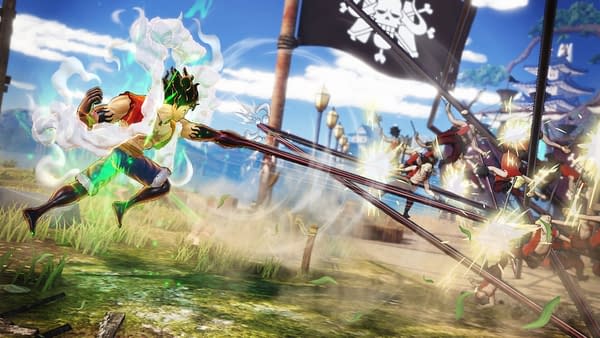 Can you name a few more characters we can expect not to return? Magellan was mentioned in the Famitsu interview to have been cut.
We'll be sharing more information on the final roster very soon, so please follow us for more info.
Even if an Arc is playable, not every character involved is always playable, some even become support only. What determines if a character is made playable?
Unfortunately, we're not able to include every single character from the series due to the sheer amount, instead, we decided to focus on several key characters and hone in what makes them unique and really focus on bringing them to life.
A few people online were upset with the lack of arc accurate outfits in Whole Cake Island, will these be improved for the final release? Or will Luffy maintain his Black shirt?
We have heard their feedback and are doing our best to look into the situation and see how we can improve. Please look forward to more information on that soon.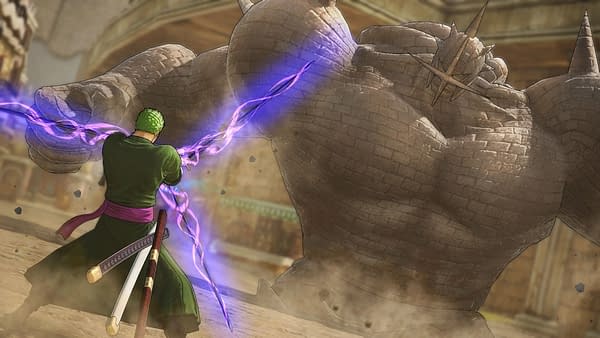 How long has Pirate Warriors 4 been in development?
The team have been working on the title for the past three years. [Editor Note: Pirate Warriors 3 released in 2015]
The last few Pirate Warriors titles have had post-release DLC. Will you be doing the same this time around?
No update at this time, but we're always open to hearing what the community would like to experience for future updates.
Could we expect multiplayer to return this time around?
No update at this time, but we do understand that fans are looking forward to hearing more about this feature, so please follow us for more updates.
What are you the most excited about in Pirate Warriors 4?
I'm extremely excited for fans to return to the franchise and relive some of the epic battles from the series. The team has been hard at work trying to bring the One Piece series to life and we really hope that fans enjoy this latest entry into the franchise. Be on the lookout for more information soon, as we have a lot more exciting things to share in the very near future.
One Piece Pirate Warriors 4 will release for Nintendo Switch and PS4 on March 27, 2020