Game of Thrones: George R. R. Martin "Begged" HBO for 10 Seasons
In over two years since what many fans argue as one of the most underwhelming finales of all of television in HBO's Game of Thrones, the original creative mind behind the novels that inspired the series in George R. R. Martin was far from ready to let it go, at least according to his agent. While the eighth and final season still rubbed many the wrong way, Martin thought the high fantasy could go on thinking it can last for 10 seasons and 100 episodes, according to a new book from James Andrew Miller called Tinderbox: HBO's Ruthless Pursuit of New Frontiers (via Insider).
How George R. R. Martin Wanted to Keep Game of Thrones Going
Miller, who conducted 757 interviews for the book, spoke with Martin's agent Paul Haas, and HBO's former CEO Richard Plepler. "George would fly to New York to have lunch with Plepler, to beg him to do ten seasons of ten episodes because there was enough material for it, and to tell him it would be a more satisfying and more entertaining experience," Haas says in the book. Martin originally told Variety in 2018 that he thought there was enough material to last up to 13 seasons. "[EPs] Dan [Weiss] and Dave [Benioff] were tired, rightfully so," Haas told Miller. "They were done and wanted to move on, so they cut it short and then negotiations became, how many seasons can we stretch this out? Because of course, HBO wanted more. George loves Dan and Dave, but after season five, he did start to worry about the path they were going because George knows where the story goes. He started saying, 'You're not following my template.'"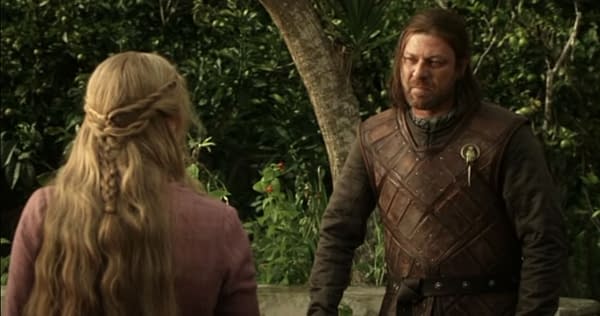 Game of Thrones is based on Martin's A Song of Ice and Fire series. The series was originally supposed to coincide with the books, but the series concluded in 2019 with the author still working on Wizards of Winter, his sixth of planned seven books. To this date, the book still isn't finished and the TV series long deviated from Martin's novels. For more, you can go to Insider.