'Game of Thrones' Takes Us Inside s8e4, "The Last of the Starks" [SUPER SPOILERS]
It's Wednesday, and that means time for a new episode of HBO's "The Game Revealed", the behind-the-scenes weekly look at the most recent chapter of Game of Thrones.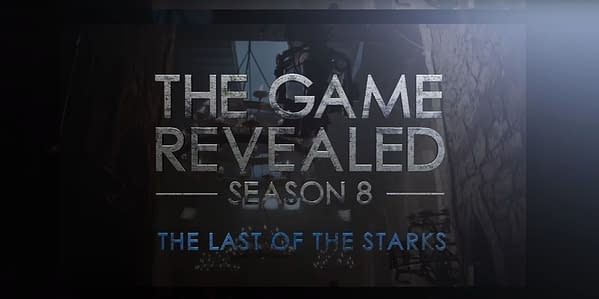 Season 8 episode 4 "The Last of the Starks" was both wonderful and heartbreaking, with a fantastic party, a romantic moment between two Sers, a proposal, a rejection, an even WORSE rejection, and an OMG HOW COULD YOU, YOU MONSTER rejection.
Also, YES YOU CAN SEE THE STARBUCKS CUP. It's right there behind the candle in the far right corner on the table in the "a real bitch" to shoot scene.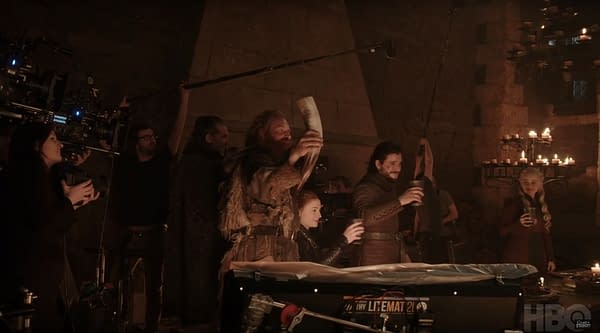 Also, look at showrunners David Benioff and Dan Weiss as Wildlings.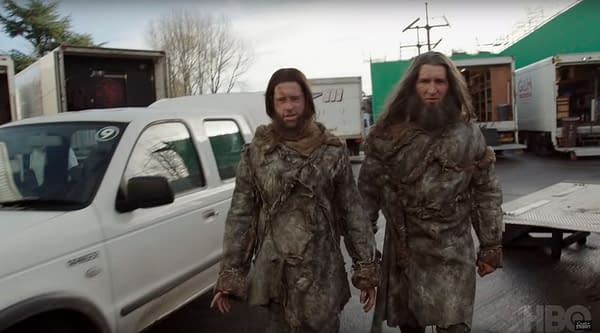 "If I smile, my beard will pop off."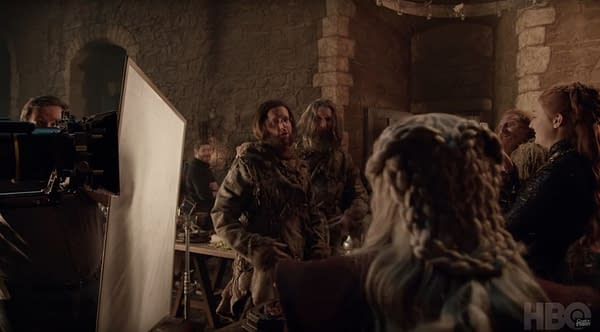 We digress. You should watch the episode.
ONLY 2 MORE EPISODES of Game of Thrones remain before the end of the series on HBO.