'Good Christian Bitches': CW Resurrects Kim Gatlin Novel to Series, Will Keep Title
Saints preserve us! Kim Gatlin's Good Christian Bitches is returning to television as an emsemble drama for the CW from Darren Star, Aaron Kaplan's (Widow, Santa Clarita Diet) Kapital Entertainment, CBS TV Studios and ABC Studios. Inspired by Gatlin's 2008 novel, Leila Cohan-Miccio (Santa Clarita Diet, Awkward) will adapt the work to series and also executive produce, alongside Star, Kaplan and Honor.
Set in Austin's hip church plant Flock, Good Christian Bitches follows the clergy and parishioners as they use prayers and worship music to cover up their multitude of sins and secrets.
This isn't the first go-around television-wise for Gatlin's novel: ABC adapted the novel to series in 2012, starring Leslie Bibb and Kristin Chenoweth. Under pressure from Christian and conservative organizations, the network caved and changed the title first to Good Christian Belles, and then to GCB.
Years later, Kaplan and CW president Mark Pedowitz discussed the book's television history over lunch – with Pedowitz promising that his network would keep the original title should the CW ever secure the rights to Gatlin's work. Kaplan and Pedowitz's conversation would start the gears to grind, with Kaplan and Kapital's Dana Honor securing book rights before teaming with Star to hear writer pitches – with Cohan-Miccio's vision being the one that interested them most. CBS TV Studios set up the project at CW, and will produce in association with ABC Studios.
First published in 2008 by Brown Books, here's a look at an overview of Gatlin's novel Good Christian Bitches: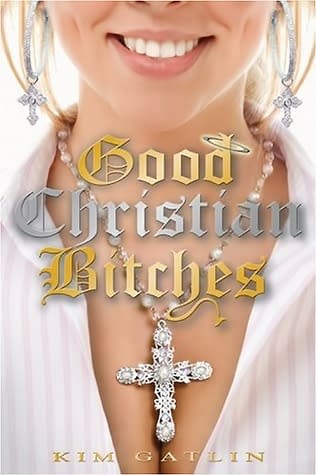 For Heaven's sake! Never let God get in the way of a good story. Good Christian Bitches is the lighthearted tale of Amanda Vaughn, a recently divorced mother of two. To get a fresh start, she moves back to the affluent Dallas neighborhood where she grew up.

In an Alfred Hitchcock Presents, Desperate Housewives on steroids style, her old friends are already out to destroy her reputation. In the whirling midst of salacious gossip, Botox, and fraud, Amanda turns to those who love her and the faith she's always known. Will the Good Christian Bitches get the best of her, or will everyone see that these GCBs are as counterfeit as their travel jewelry?