Good Eats: Reloaded Season 2 Review: Alton Brown, Our Culinary Dexter
With this week's episode of Cooking Channel's Good Eats: Reloaded, Alton Brown revisits a previous episode to educate us on why stocks are the foundation of all cuisines. I just assumed its something you purchase on the shelves of a supermarket or make chicken soup out of. I was not completely off, and Brown does concoct in his cauldron the perfect nostalgic flavors of our grandmas' chicken soup. That is if your grandma used Indian spices in hers. Mine did not. In fact, we grew up on Russian beet soup called Borche but I guess the soothing feeling you get from consuming it as it makes your fever drop is the same. Did you know that chicken soup as a remedy has been consumed since the 12th century? The more you know… (cue shooting star).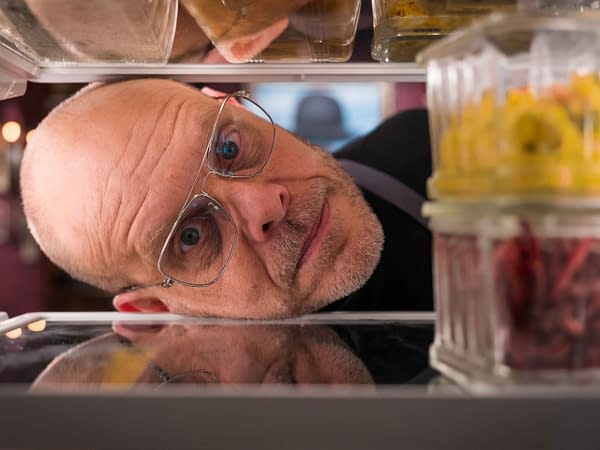 I'm glad to report that this week Brown was back to masochistically making me feel inadequate as a cook yet still had me enjoying the stampede of typically simple ingredients made to look overly complicated. Next stop my therapists couch. So making the perfect soup is not just throwing a bunch of ingredients, chicken, and water into a pot and turning the heat on? Lesson learned. In addition, Brown encouraged the viewers to use a pressure cooker. I will share a brief story and admit that my one and only time using that thing, I first couldn't get it open and then was rewarded with food particles exploding out of it. Think of an uninvited Fourth of July.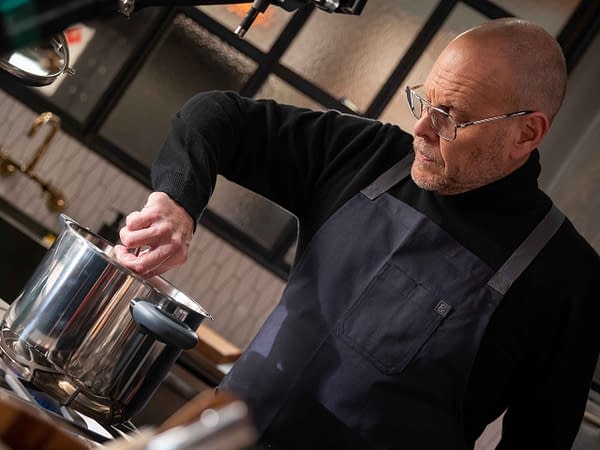 To brew the perfect stock there was some talk about collagen and gelatin to set the tone followed by Brown getting his hands dirty and teaching us how to dismember a whole bird. Now that was fun. Don't forget you must get a perfect ten pieces (though my alternative suggestion would be to just smash them with a meat grinder and then pull at their limbs). To make the stock requires a full bird, carrots, celery, onions, and leaks. Obviously, there are some herbs and spices and water to extract the flavor (not bottled, since Brown frowns upon that). Take out the pressure cooker first created in 1679 and perfectly layer the impeccably even-cut vegetables followed by the chicken. Once cooked, you strain, cool, and refrigerate (or freeze) for future use.
That was just for the stock alone, so after the week-long journey, the chicken soup is made from 9-10 cups of stock, some soy sauce, chili nori (your guess is as good as mine), some other stuff, and vegetables. There is simmering and more simmering, and shredding and tasting, and yes he even brought out the thermometer (which always makes me happy). Finally, a hand mixer for the chicken, combine with the liquid, and serve! Brown is utterly delightful in a food historian-slash-Dexter way and I'm happy that his oddities this week were back in full swing.