Posted in: Amazon Studios, Good Omens, Preview, streaming, TV | Tagged: amazon, good omens, Good Omens 2, neil gaiman, preview, prime video
---
Good Omens 2: Neil Gaiman Shares David Tennant, Jon Hamm Reactions
Neil Gaiman confirmed that David Tennant and Jon Hamm have screened Good Omens 2 - and they definitely like what they're seeing.
---
Just because we have to wait until July 28th to check out Amazon's second season of its series take on Neil Gaiman & Sir Terry Pratchett's Good Omens: The Nice and Accurate Prophecies of Agnes Nutter, Witch hits our screens (otherwise known as Good Omens 2) doesn't mean folks like series stars David Tennant, Michael Sheen, and Jon Hamm have to. That's what we learned from one of Gaiman's recent Tumblr posts in response to a question from a fan wondering if Tennant and Sheen had screened the season.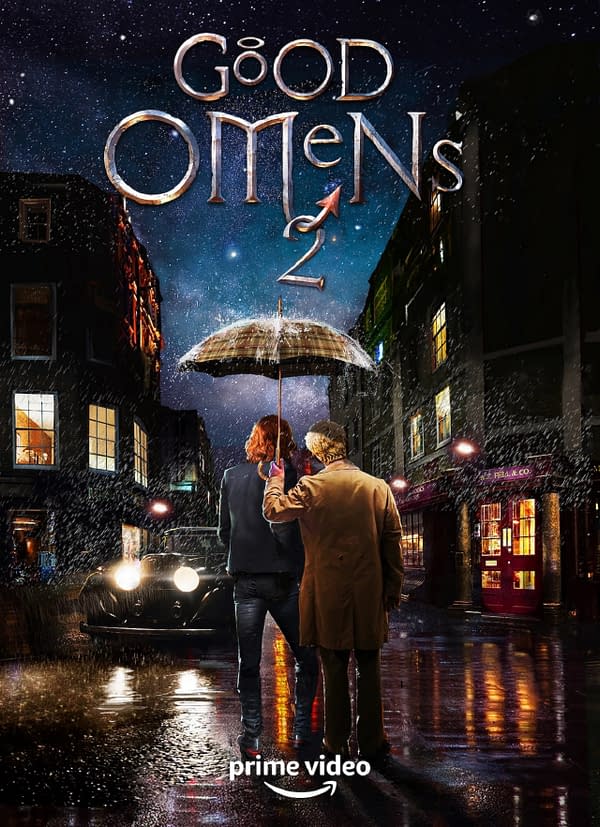 "They've both been sent it. I know David has seen it because he left me a stunned video message about how he only planned to watch the first episode and watched the whole thing and how wonderful it was," Gaiman shared. "Michael has been directing his first TV series, and I don't think he's had a spare 5 hours to watch anything yet, although I know he wants to." And just for good measure, Gaiman added, "Jon Hamm has also seen it and loves it." Here's a look at Gaiman's post, followed by a look back at what we know about Good Omens 2 so far:
Good Omens 2: Here's a Look at What's Ahead
Set for July 28th, the six-episode second season explores storylines that go beyond the original novel to continue the adventures of our favorite angel & demon. Having been on Earth since The Beginning, and with the Apocalypse thwarted, Aziraphale (Michael Sheen) and Crowley (David Tennant) are getting back to easy living amongst mortals in London's Soho when we rejoin them this season. Until an unexpected messenger presents them with a rather surprising mystery. Along with new key art, we also have the very unique "announcement video" that was released in honor of the novel's anniversary…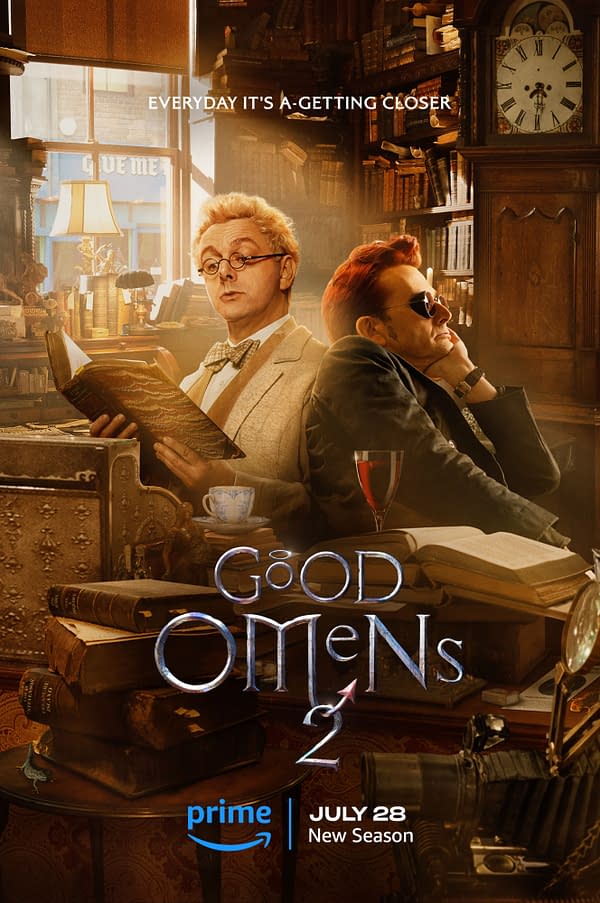 Returning with Tennant & Sheen for the season is Jon Hamm as the archangel Gabriel, Doon Mackichan as the archangel Michael, and Gloria Obianyo as the archangel Uriel. Returning in new roles are Miranda Richardson as demon Shax, Maggie Service as Maggie, and Nina Sosanya as Nina – with new faces Liz Carr as angel Saraqael, Quelin Sepulveda as angel Muriel, and Shelley Conn as demon Beelzebub helping to round out the cast. Of course, Gaiman & the team weren't going to roll out the big announcement in any kind of ordinary way – not when they can collaborate with superfans Hilly & Hannah Hindi (The Hillywood Show) for a fan-funded parody video that sees Gaiman tapping into his "master thespian" skill and the season premiere date officially revealed:
Gaiman continues as executive producer and co-showrunner along with executive producer Douglas Mackinnon, who also returned to direct all six episodes. Rob Wilkins of Narrativia, representing Pratchett's estate, John Finnemore, and BBC Studios Productions' head of comedy Josh Cole also executive produce, with Finnemore serving as co-writer alongside Gaiman. Amazon's Prime Video series Good Omens is based on the beloved internationally best-selling novel by Pratchett and Gaiman, with the upcoming season produced by Amazon Studios, BBC Studios Productions, The Blank Corporation, and Narrativia.
---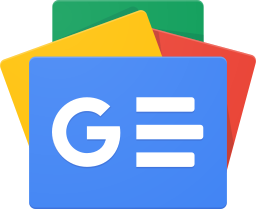 Stay up-to-date and support the site by following Bleeding Cool on Google News today!