'Gotham' Season 5, Episode 6 Brings "13 Stitches" to a City in Turmoil [SPOILER REVIEW]
While watching "13 Stitches," the latest episode of FOX's Gotham , we were struck with how well Ben McKenzie shoots a scene. We have plenty of fun with the constant growl of a performance he's perfected after five years of playing Jim Gordon – but kudos where kudos are due: directing yourself in that many fist-fights, shoot-outs, and double crosses would be hard to do.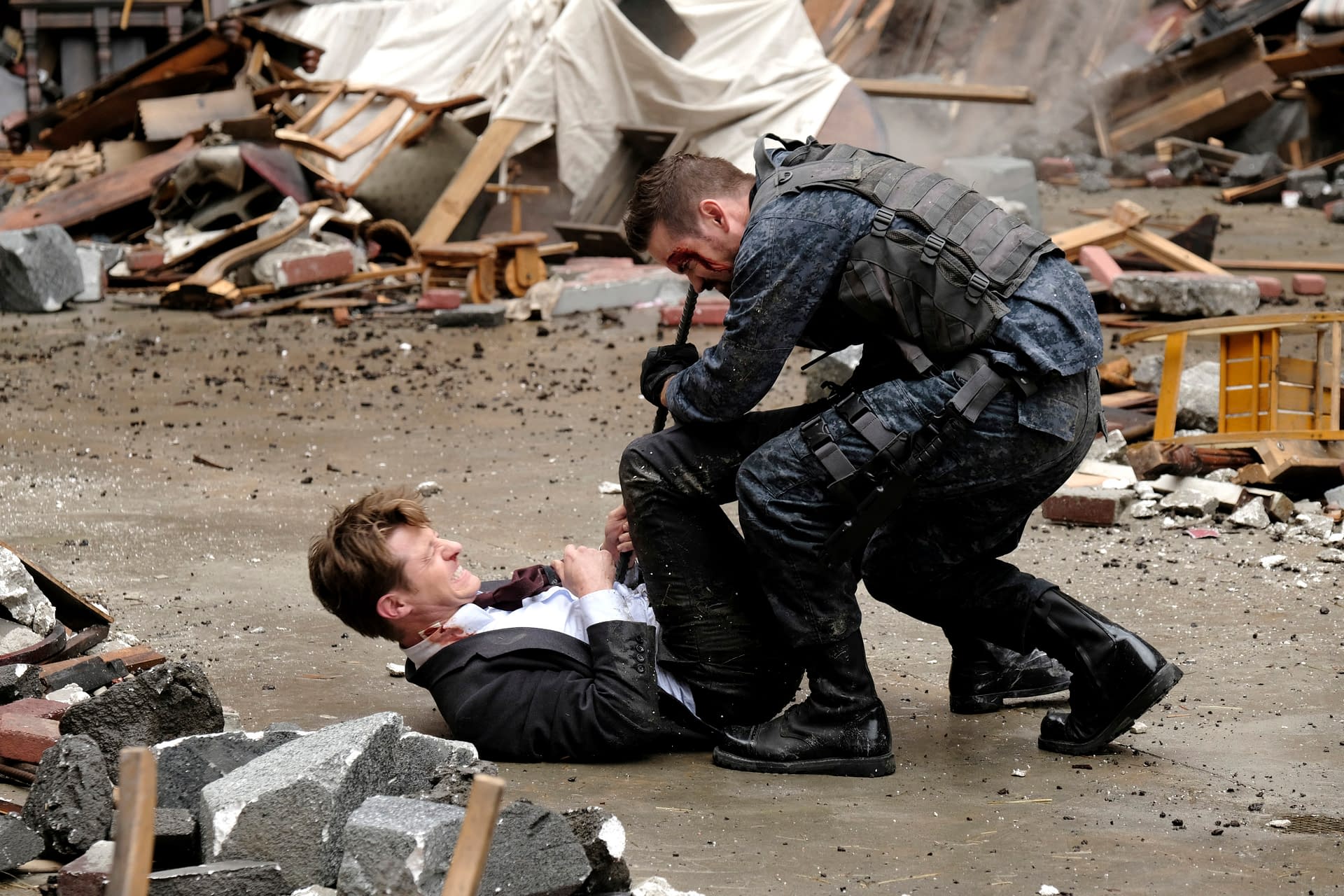 "13 Stitches" looks fantastic, with beautiful, dappled light, stark contrasts, and a lingering eye for the grime of Gotham City. The episode plays well, too, with the final showdown between Jim Gordon and Eduardo Durrance (Shane West) book-casing the goings-on of the rest of Gotham's regular cast.
Camren Bicondova and Robin Lord Taylor get a lot of time together, and it's a ton of fun to see the Cat and the Penguin team up to take down the Magpie (Sarah Schenkkan), who has been looting Penguin's vault. Hopefully, we'll get to see more of this dynamic duo, but we're not holding our breath – there's not a lot of episodes left!
Cory Micheal Smith is in fine form again as the Riddler/Edward Nygma, who's brain has been misfiring due to a faulty mind control chip. There's some really entertaining brain-surgery bits mid way through the episode, and you can tell Smith and Chris Chalk (Lucius Fox) are having an amazing time of it.
It's good that the writers of Gotham aren't spending too much time on the mystery behind Walker (Jaime Murray), the enigmatic figure that's been pulling Ed's strings for most of this season. We're intrigued…
Let's put this thing in Spoiler-Mode were we can discuss some of the, uhm, spoilery stuff…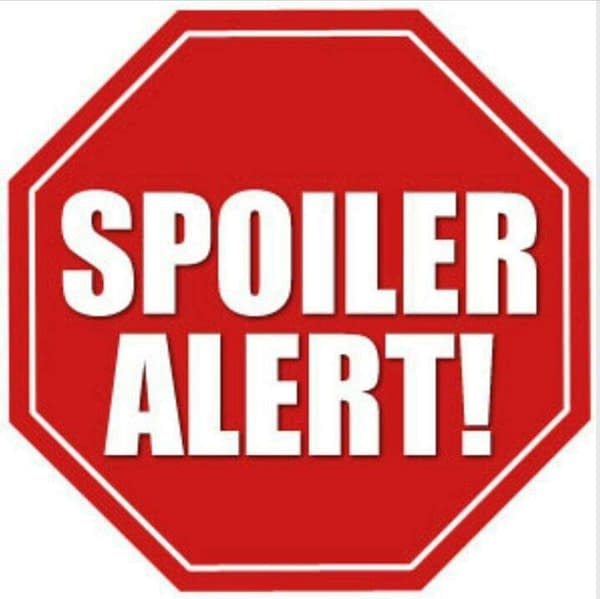 That brutal fight between Gordon and Durrance was perfectly staged, and was a perfect set-up for Bane's ascension. Plus, we got to see Walker put the mask on Eduardo, and the effect looked pretty immediate. How much Bane will we get? There's not a lot of episodes left! The suspense is killing us!
Harvey Bullock's (Donal Logue) sudden recollection of his high-school biology class was so freaking funny, and gave an often underused character a chance to shine.
Barbara (Erin Richards) isn't happy to see Lee (Morena Baccarin), but did she have to drop that baby bomb on Jim right at that minute? The poor guy's been stabbed about a hundred times this episode! There's some fun theories playing out on that baby… could it be Barbara Gordon?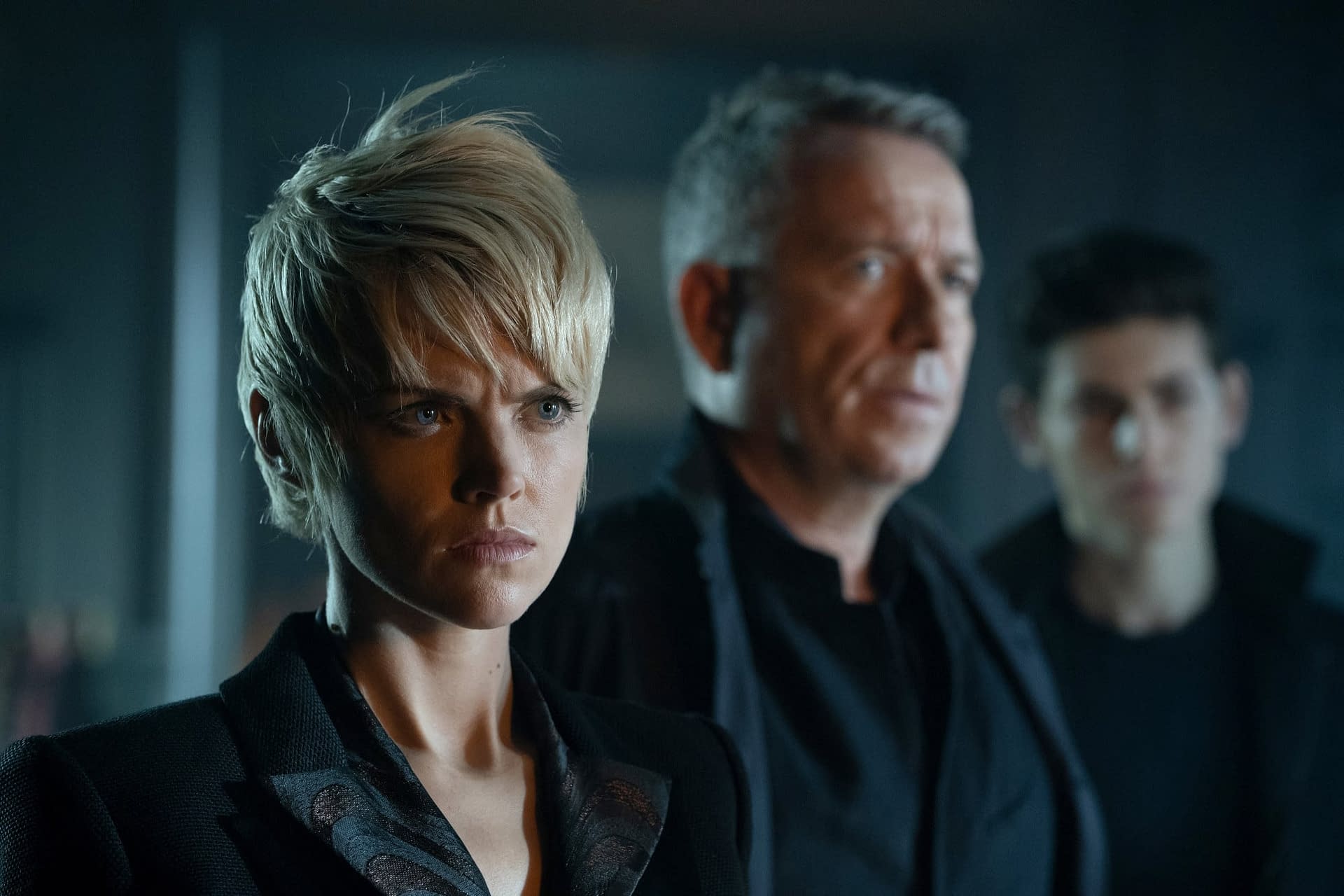 And then there's poor Alfred, abducted by Jeremiah and brought back to Wayne Manor for some nefarious plot. There's a master plan in motion involving dopplegangers of Thomas and Martha Wayne, and we imagine Bruce isn't going to take that well at all.
On Thursday, February 21, FOX is taking all of us on a field trip to "The Ace Chemical Factory"… here's a look at what we can expect:
FOX's Gotham stars Ben McKenzie as Detective James Gordon, Donal Logue as Detective Harvey Bullock, Morena Baccarin as Dr. Leslie Thompkins, Sean Pertwee as Alfred Pennyworth, Robin Lord Taylor as Oswald Cobblepot/The Penguin, Erin Richards as Barbara Kean, David Mazouz as Bruce Wayne, Camren Bicondova as Selina Kyle/Catwoman, Cory Michael Smith as Edward Nygma/The Riddler, and Chris Chalk as Lucius Fox.