Gotham Season 5: Gotham City Goes Completely Off the Rails (OFFICIAL TRAILER)
Friends, leave it to Alfred Pennyworth (Sean Pertwee) to pretty much win "line of the day" and almost single-handedly stole this final trailer for the fifth and final season of FOX's Batman origin series Gotham:
https://www.youtube.com/watch?time_continue=77&v=bxYAHpxN7eQ
You hurt my boy, and I'll bite your face off.
What's new in this trailer? There's so much, we can't even process it all! Selina Kyle (Camren Bicondova) looks like she not only survived being shot, now she's flippin' whips and sporting cat eyes! Bruce Wayne (David Mazouz) is fighting crime with a grappling gun! Jerome (Cameron Monaghan) looks like he's really, truly, honest-to-gooness becoming The Joker! Poison Ivy (Maggie Geha) is controlling freaking plants! Mutants! Bane! HARLEY FREAKING QUINN!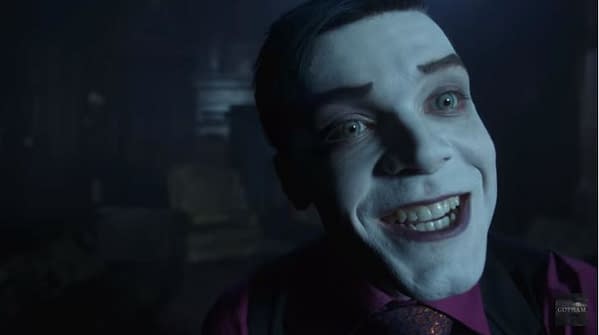 Now that our collective "chill" has been re-established, it truly looks like Gotham is knocking their fifth season right out of the ballpark – even Entertainment Weekly has blessed the upcoming season with a B+:
I love the show's sincere commitment to everything campy about the Caped Crusader. And there's something fully giallo about this final season, all these impeccably dressed cops in a broken city of masked horror. At one point, a gang of Mad Maxy hoodlums attacks Harvey Bullock (Donal Logue)… and a steel-tipped arrow punches through his armored color. "It's a freakin' arrow, Jim!" he says, tone of voice sounding simultaneously afraid, exasperated, and delighted. That's Gotham country.
The first episode of this fifth and final season ('Year Zero') debuts on FOX on January 3rd, and the season is expected to go out with miore than a few bangs. The series has done an impressive job of establishing the evolution of Gotham's Dark Knight, beginning with the murder of Bruce Wayne's parents straight to what looks like his assuming the Batman. The show has had some uneven moments over the years, but it really comes together when they focus on the inherent lunacy of the source material. It may not be perfect television, but it is perfectly entertaining!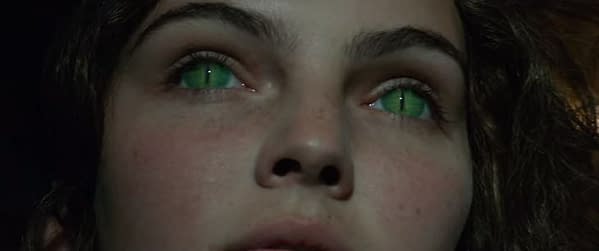 Make sure to check out our BC Rewind series for Gotham coming soon, recapping previous seasons to help you get up-to-speed before the new season starts.