'Gotham' Back-Breaker Shane West Almost Frozen Out of Key Role
Even though Shane West has only appeared in one episode so far of FOX's fifth season of Gotham, it's hard to imagine anyone else playing the role of Eduardo Durrance, the Delta Force commander who will eventually become one of Batman's greatest foes:
Bane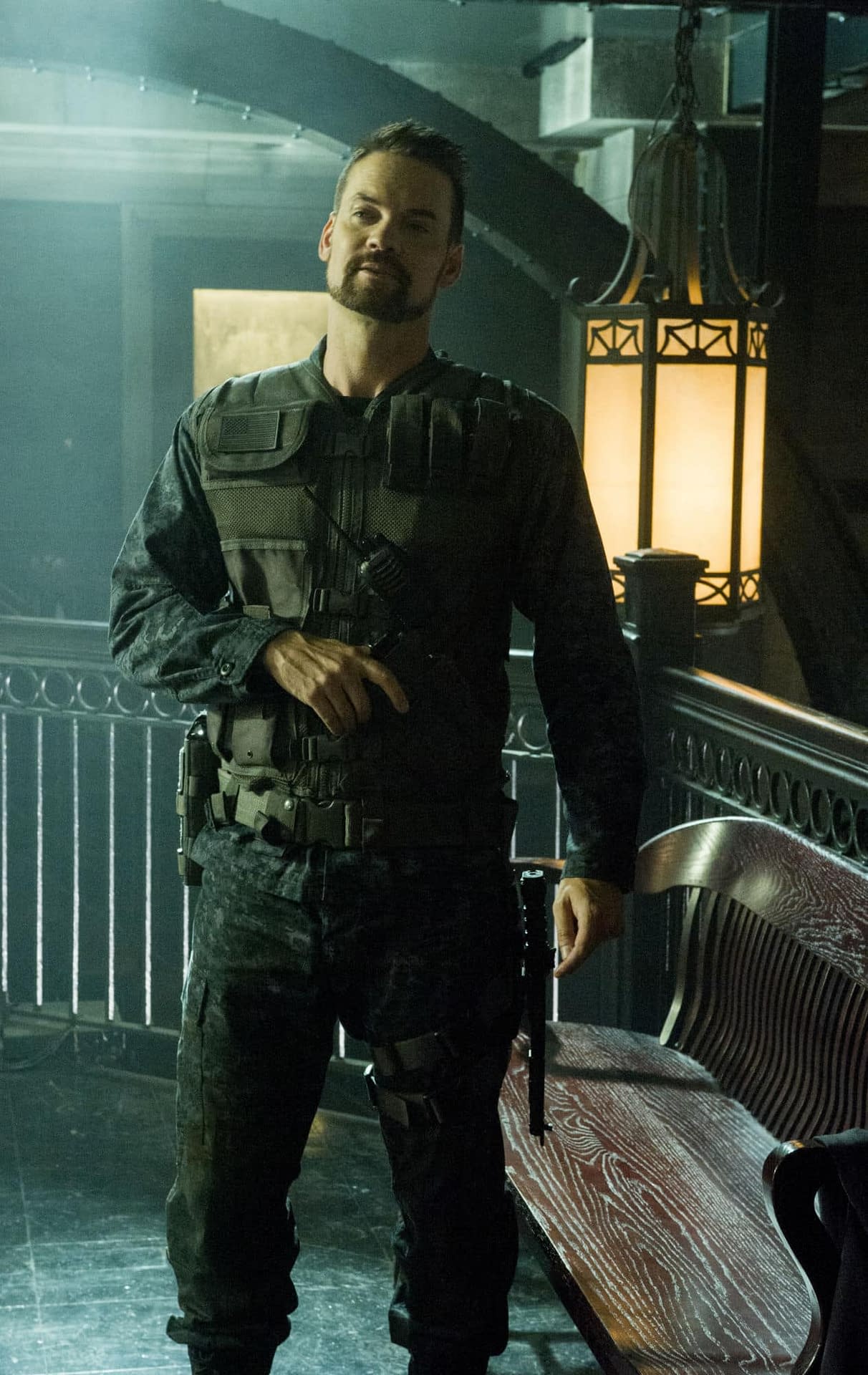 In a recent interview with ComicBook.com, West had this to say about his casting in the Batman prequel series:
Well, it was out of the blue as I'm assuming a lot of their final season was. Gotham had now gone into five years and they were trying to, they had saved some characters for the finale so I think Bane was always one that they could've easily done earlier if they wanted to but they decided to wait," West explained. "​[I was] familiar with Danny Cannon, one of the executive producers because he worked on Nikita. He was one of the exec producers on Nikita and they had talked about me before in the past for other roles. One of the hardest things for me in that time was I was doing a series called Salem.
West jokes that while he was researching the part, he kept stumbling over who Eduardo Durrance actually was:
We had a phone call and I asked, I was basically like okay, I'm trying to get a little history on this Dorrance guy and then finally, Danny snapped and he goes, 'Shane, all right, it's gonna be Bane, all right? That's what it's gonna be.' I was like, 'All right, cool.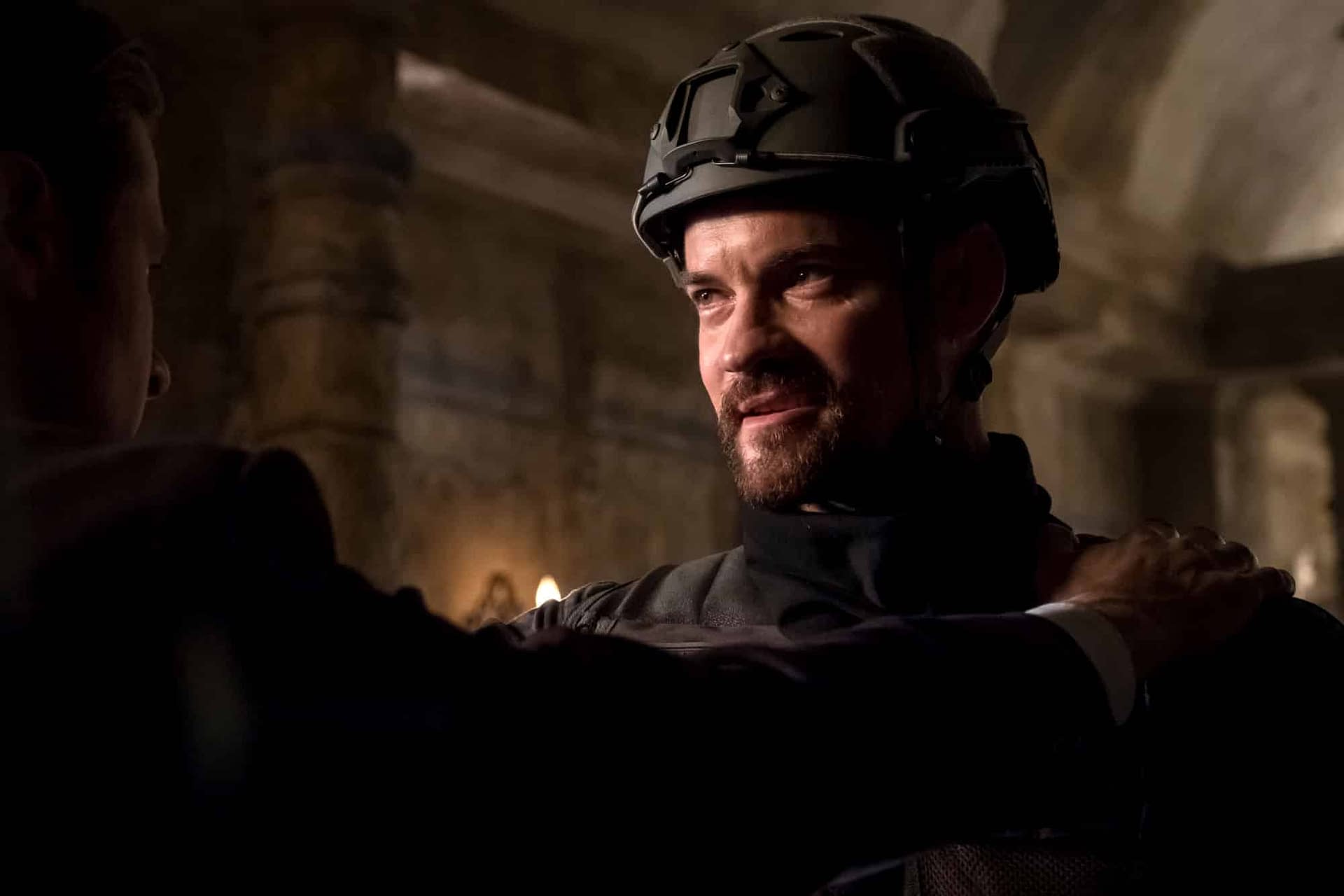 So far, we've only seen West playing the not-so-crazy side of Durrance, with his first appearance as Bane coming up on Thursday, February 14th's episode, "Stitches". With that said, we really liked what West brought to the table as Jim Gordon's (Ben McKenzie) old military buddy; he's charismatic as hell, and they play off each other wonderfully.
Now we find out that West was almost a completely different villain from Batman's Rogues Gallery:
We had a little bit of a go with Mr. Freeze actually. I was excited about that because obviously another iconic Batman villain and once again, at that point, I had never played anyone yet.​ But I think because I was on Salem and I think the guy who did it was much more right for the role than I was anyway, but I think that it helped things just not working out and then a couple years go by or probably three or four, I'm not even sure of the timeline, but all of the sudden, coming back with something like Bane felt like it was like wow, I think waiting was the right choice.
We have to agree! Nathan Darrow's Mr. Freeze has been a blast to watch, and we can't wait to see his gang war with Firefly (Michelle Vientemilla) play out on screen!
As for Bane's iconic mask, we're going to have to wait until Valentine's Day to see if it comes into play! From the looks at this handy little trailer, it looks like we'll be getting something much better than chocolates from the Gotham writer's room:
https://www.youtube.com/watch?v=ELaO2q9z8aQ
Gotham s05e06 "13 Stitches": Gordon assembles an unlikely team to protect Gotham from Eduardo Dorrance (guest star Shane West) and his Delta Force. Just as Lee Thompkins resurfaces, Barbara reveals shocking news that will change Gordon's life forever. Meanwhile, Selina and Penguin team up to outsmart fellow villain Magpie (guest star Sarah Schenkkan)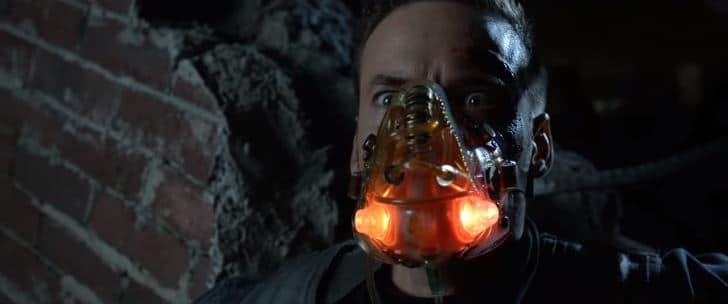 FOX's Gotham stars Ben McKenzie as Detective James Gordon, Donal Logue as Detective Harvey Bullock, Morena Baccarin as Dr. Leslie Thompkins, Sean Pertwee as Alfred Pennyworth, Robin Lord Taylor as Oswald Cobblepot/The Penguin, Erin Richards as Barbara Kean, David Mazouz as Bruce Wayne, Camren Bicondova as Selina Kyle/Catwoman, Cory Michael Smith as Edward Nygma/The Riddler, and Chris Chalk as Lucius Fox.

[ED. NOTE: Blatant headline punnage must be addressed by The Editorial Board of Bleeding Cool…]