'Happy!' Season 2, Episode 10 "Resurrection": That's All Sax Can Stands, He Can't Stands No More! [PREVIEW]
Last week's episode of SYFY's Happy! "Five Chicken Fingers and a Gun" gave us an Amanda (Medina Senghore) who knows how to channel her inner Sarah Connor. Combining flame with oxygen tank in a move that would make MacGyver proud, Amanda goes hardcore flamethrower not only on the Wishees but also on those alien Fruit Gushers she gave birth to.
Was it as disturbing as it just read? Oh, trust us: it was a ton more disturbing than that…
That's just a small part of the tidal wave that brought us to this week's season finale "Resurrection," which looks to finally answer some of our season-long questions: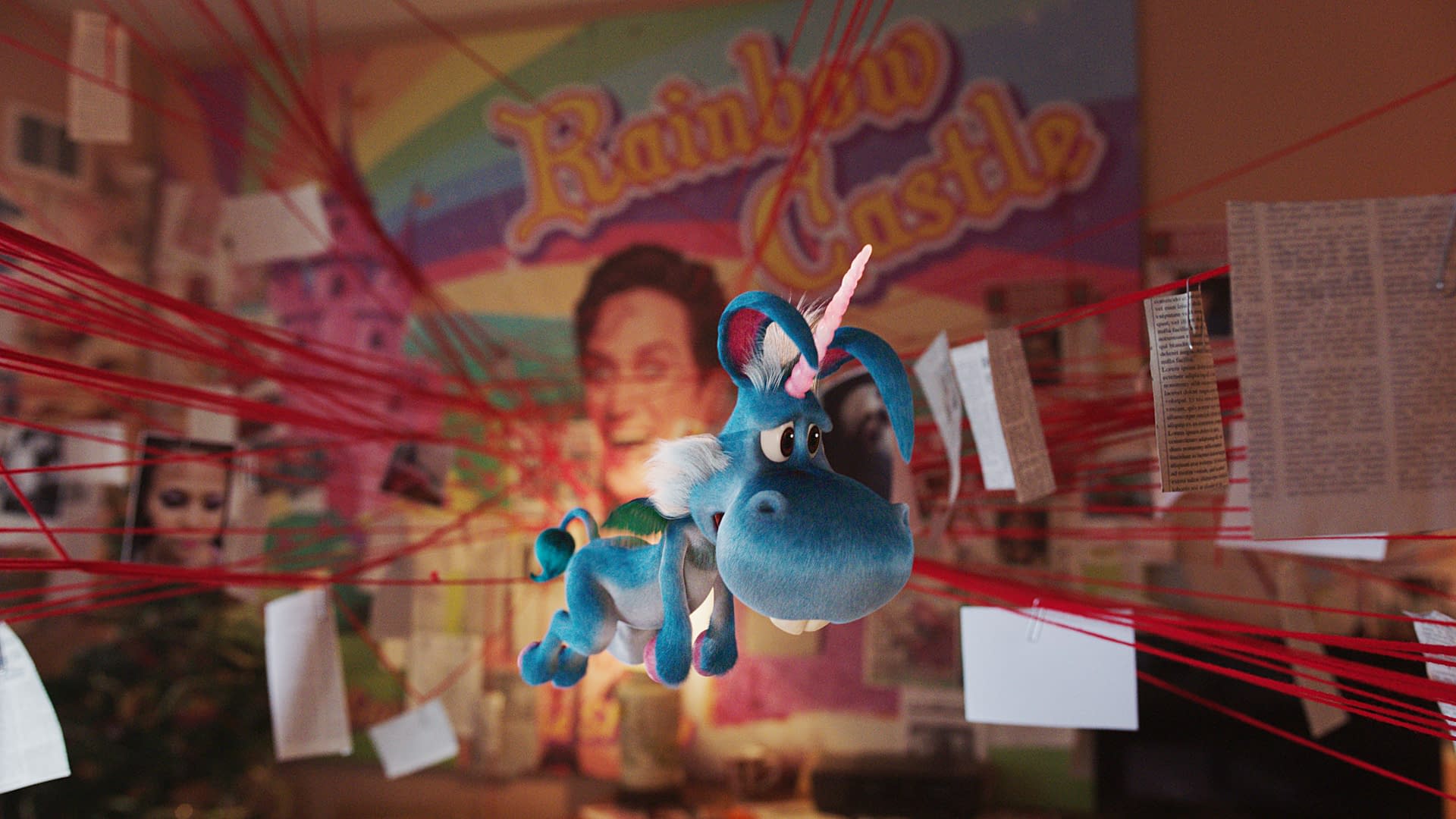 ● Can Sonny Shine (Christopher Fitzgerald) "Make Easter Great Again" – or will he literally die trying?
● Is Orcus (Ritchie Coster) really, fully in charge – or is Blue still in there somewhere?
● Is Smoothie (Patrick Fischler) looking to take down Sax (Christopher Meloni) and Amanda – or does his "bigger picture" Hailey (Bryce Lorenzo) plan have another agenda?
● So what's the deal with the changes Happy's (Patton Oswalt) been going through?
● Will anyone pause for a moment and appreciate the fact that Sax at least tried to be a better person this season?
While we continue pondering the answers to those questions, here's a look at two previews for this week. In the first, Amanda and Happy find themselves trapped and taking a trip down memory lane – until a final scene that throws into question what we though we knew about Smoothie's plans. In the second, Smoothie gives Sax a bit of an "orientation" before the "festivities" begin…
Happy! season 2, episode 1o Season Finale. Sonny's Eggtacular = lit. Sax, Amanda, Happy save Hailey from a fate worse than death.
If you need further proof that the second-season finale of SYFY's Happy! was going to bring some painful closure to a number of the season's storylines, here's a look at the preview images for this week's episode "Resurrection" – which appears to put a slightly disturbing take on that old "Popeye/spinach" deal:

Season 2 begins with Easter on the horizon –a season of hideous pastels, dye-stained fingertips and a general "who really gives a f***" attitude. A newly sober-ish Sax finds himself struggling with the demands of family and fatherhood. He has sworn to do right by his ex-wife, Amanda, and his daughter, Hailey, which means no booze, sex, drugs or killing.

Happy, meanwhile, is resigned to keeping his partner on the straight and narrow while coping with the fact that a maturing Hailey can no longer see him. Sax's fresh start will be tested by a familiar enemy: Sonny Shine, who is on a mission to Make Easter Great Again (MEGA) with the help of his demented Easter Bunny henchman.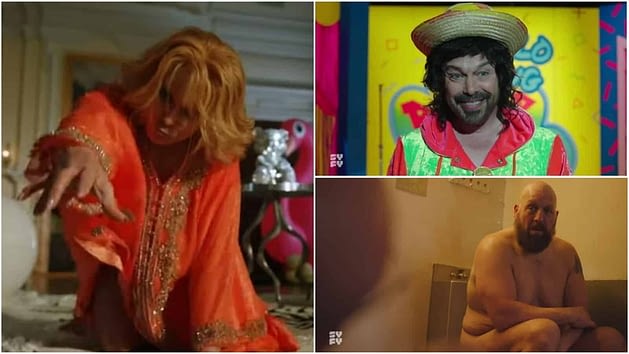 Written and executive produced by Brian Taylor and comic book writer Grant Morrison, the SYFY series is based on Morrison and Darick Robertson's comic book series, starring Christopher Meloni, Patton Oswalt, Christopher Fitzgerald, Patrick Fischler, Lili Mirojnick, Bryce Lorenzo, Medina Senghore, and Ritchie Coster – with Curtis Armstrong, Paul "The Big Show" Wight, and Ann-Margret joining the cast this season. Both Lorenzo and Fitzgerald were promoted to series regulars with the second season.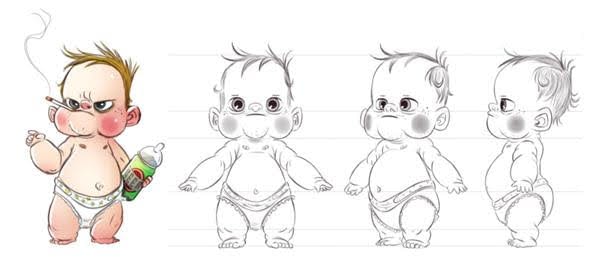 'Weird Al' Yankovic voices Smoking Man Baby: toxic masculinity in a diaper, Smoking Man Baby is a jealous, volatile baby blowhard with full tats and a cigarette always dangling from his mouth.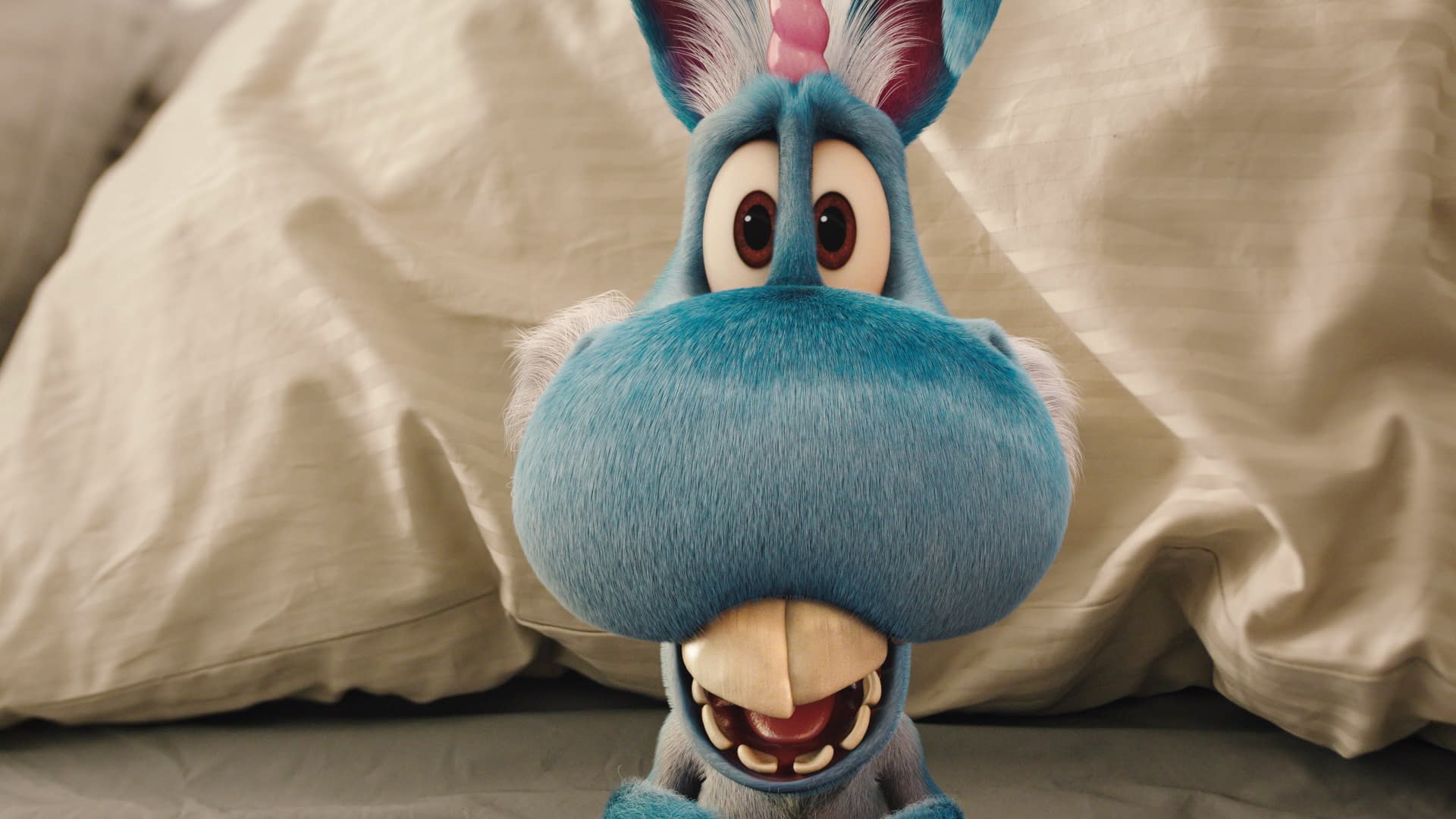 Neal Moritz, Pavun Shetty, and Toby Jaffe of Original Film, Meloni and showrunner Patrick Macmanus also executive produce; and the series hails from Universal Cable Productions (UCP).