Yeah sure, everyone is running their Vikings season 6 headline that "OH NO HISTORY HAS CANCELLED THE SHOW!" but thats rather more alarmist than it should be.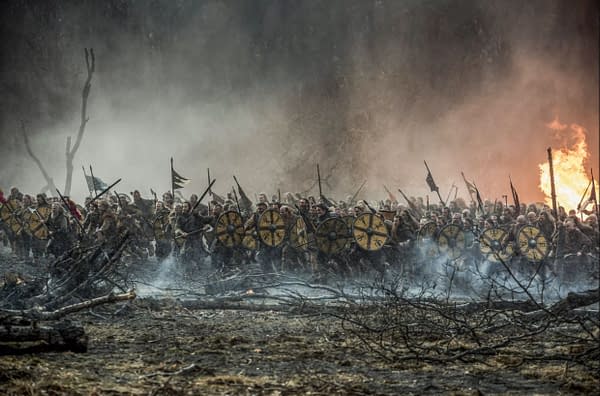 According to The Hollywood Reporter, a representative for HISTORY confirmed to them that yes, the series is expected to end with season 6. AND- that maybe there will be additional series forthcoming in the universe. Which is also something we've heard rumblings of for awhile now, because series creator and writer [of every single episode of the show] Michael Hirst loves to tease fans.
There may be additional storylines to delve into with spinoff series, as THR mentions Hirst, HISTORY, and producer MGM Television are in "early discussions" for a series that would continue some of the Vikings stories. Hirst would co-create the possible continuation with Jeb Stuart (Die Hard, The Fugitive), the outlet says.
This isn't the first time an "end" has been mentioned for the series, but it continues to be a highpoint of viewership numbers for the cable channel.
The first half of season 6 of Vikings will air sometime later in 2019, with the backhalf expected to air in 2020.
Enjoyed this article? Share it!