"Holiday Baking Championship SVU: Santa Victim Unit": Competitors Create "Claus-tastrophes" in "North Pole Vaulting" [SPOILER REVIEW]
This week on Food Network's Holiday Baking Championship the contestants must have just given up. Especially in the first round, there was absolutely no holiday spirit – it's as if they all made Santa's "Naughty List" and he cursed them to forget how to bake. Creations were sloppy, fell apart, and were under cooked, with some contestants playing off mishaps as innovation.
Host Jesse Palmer continued his sexy ring leader antics by this time doing dead lifts to show off his muscles, not sure the relevance there to a baking show, but enjoyable to watch nonetheless. Judges Nancy Fuller, Duff Goldman, and Lorraine Pascale couldn't seem to agree on anything and didn't seem to really enjoy any of the competitors work.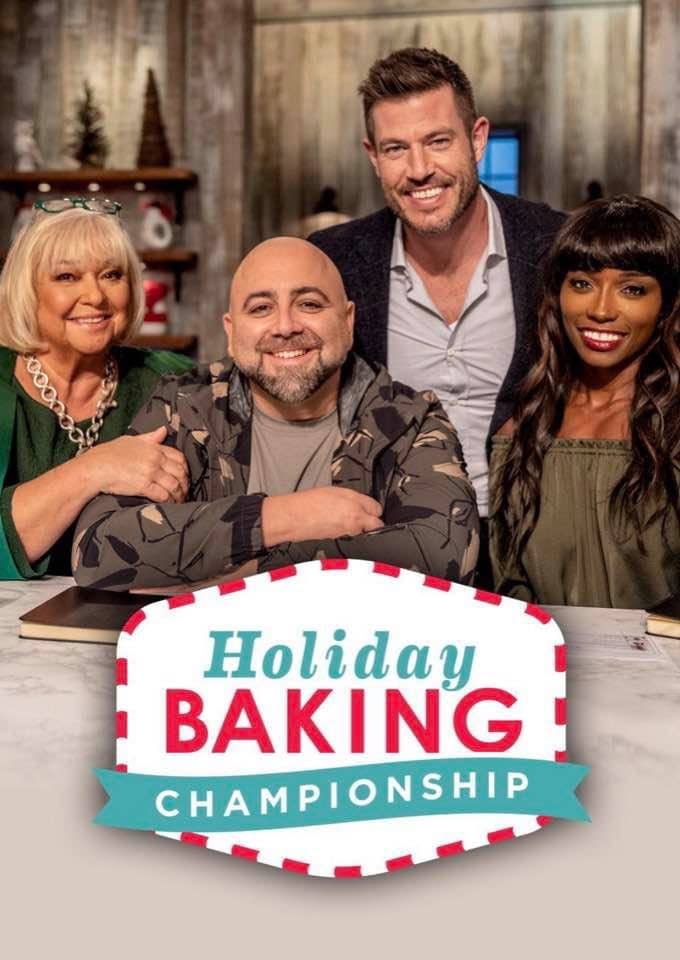 Holiday Baking Championship consists of two rounds:
Round #1 – Pre Heat: Contestants are given up to two hours to create a small tasty treat. No eliminations this round, but the winner gets an advantage going in to round two.
Round #2 – Main Heat: Competitors are asked to bake a specific cake/pie with a curve ball thrown in later in the round. The tastiest and most visually appealing creation wins the challenge, the loser is given the boot.
Each episode a losing contestant is eliminated. The winner receives $25,000.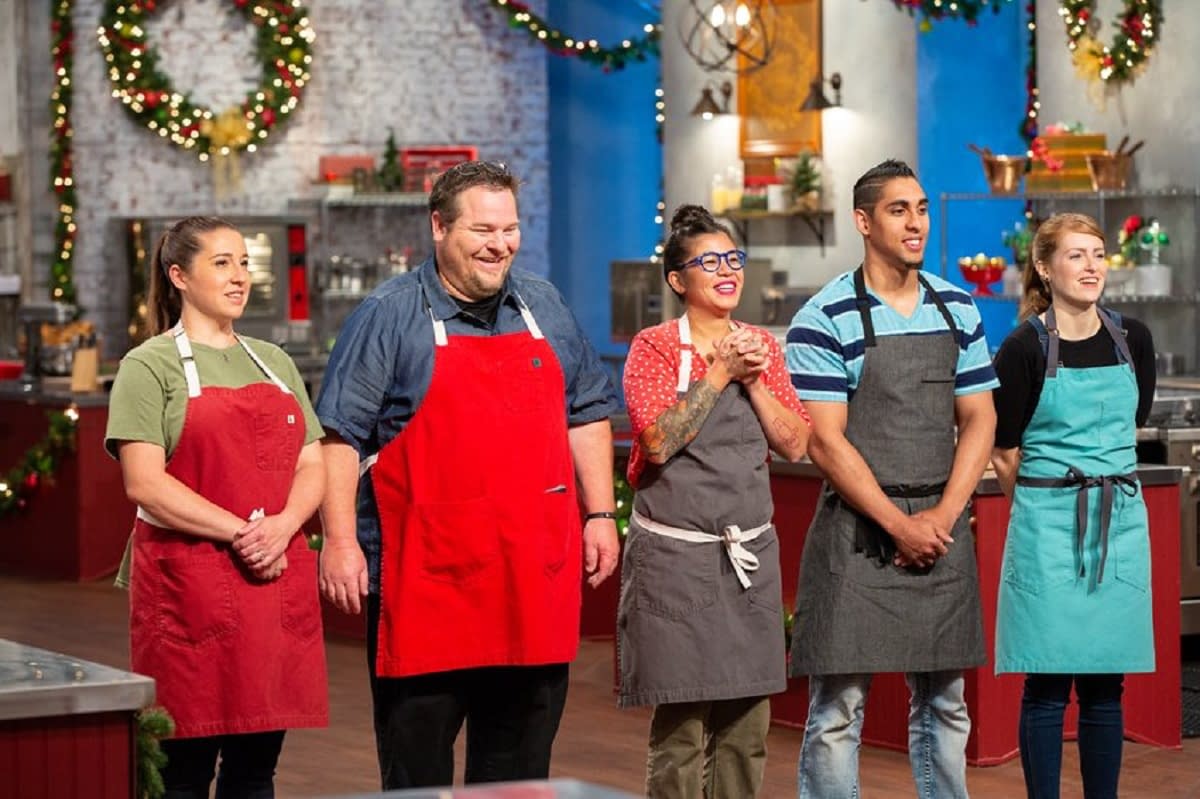 Here are some of highlights from episode 5 "North Pole Vaulting":
● Round #1 "Inspired Look-alike Santa": contestants took "inspire" to mean, kill Santa and drag his body through the mud, while decapitating him in the process. The creations were abysmal. Nobody did right by Santa, more of a Halloween-inspired Christmas.
● The whoopee pie was inspired by a toilet seat cover, yes, it was neat, however Santa had no face and was up for interpretation?
● The mini layered peppermint latte cake was not done and didn't taste like coffee, while the peanut butter and chocolate cake pops were delicious but hard and sloppy – and where was the Santa inspiration there?
● The creator of the cream puffs seriously needed to go back in the kitchen and rethink her presentation, Santa was drunk with his face smashed in
● I disagreed with the macaron win, he presented the judges with half a macaron, yes it tasted good, but Santa's "face" was lame and unimaginative.
● Round #2 "Igloo Cakes" (with homemade ice cream twist): not the most exciting concept for a challenge but at least we got to see some festive cakes.
● The winner of round one got the advantage of getting some props and treats to make his igloo, he created a disaster, and it's as if he just assumed he would nail it on ingredients alone. Unfortunately his cake was dry, his presentation terrible, and he was sent home.
● The spice honey cake was actually very pretty and the cherry ice cream was a nice compliment to her display which was made out of individual igloo blocks.
● The chocolate cake with candy cane and peppermint and candy cane ice cream tasted divine and was very whimsical with the penguins; the other chocolate cake with chocolate/peanut butter mousse had great texture and was a cute paly on PB+J, it took home the win

A disappointing episode, the Food Network series has been consistently ambivalent about both holiday spirit and successful executions in baking. With one more episode left, I can only assume based on patterns the contestants will bring their A game? I hope…