"Holiday Wars" Episode 2 "Elf Auditions": Still the Most "Holiday" of All the Holiday Cooking Shows [SPOILER REVIEW]
This week on Food Network's Holiday Wars, "The Spirit of Christmas" continues with teams working seamlessly like little elves and wowing judges Shinmin Li and Jason Smith with their immaculate cake and sugar work. Host Jonathan Bennett had fun playing dress up, and wrapping gifts while tasking the remaining four teams to create Santa's perfect gift – even with some of the artists forgetting how to spell 'Claus' ("Clause"?), the creations are uncanny in their design, detail and texture (exquisite coconuts).
Santa is gifted with a drone, a puppy ,and trips to Hawaii. In Round #2, Santa must hold his elf auditions and some of the little girls and boys don't make the cut. In the end, it's the Bah Hum Bakers that are eliminated from the competition.
Holiday Wars consists of two rounds:
● Round #1 – Snowball Fight: Contestants are given an hour to create a small sculpture to represent a theme
● Round #2 – Winter Blizzard: Competitors are given five hours to create a festive display guaranteed to have us 'falalala'. They must also incorporate a delicious treat into their creation.
At the end of each episode a team is eliminated with the remaining teams competing for a chance to win $25,000
The teams this season are as follows: Ginger Snappers, Bah Hum Bakers, Peppermint Posse, and Candy Stripers.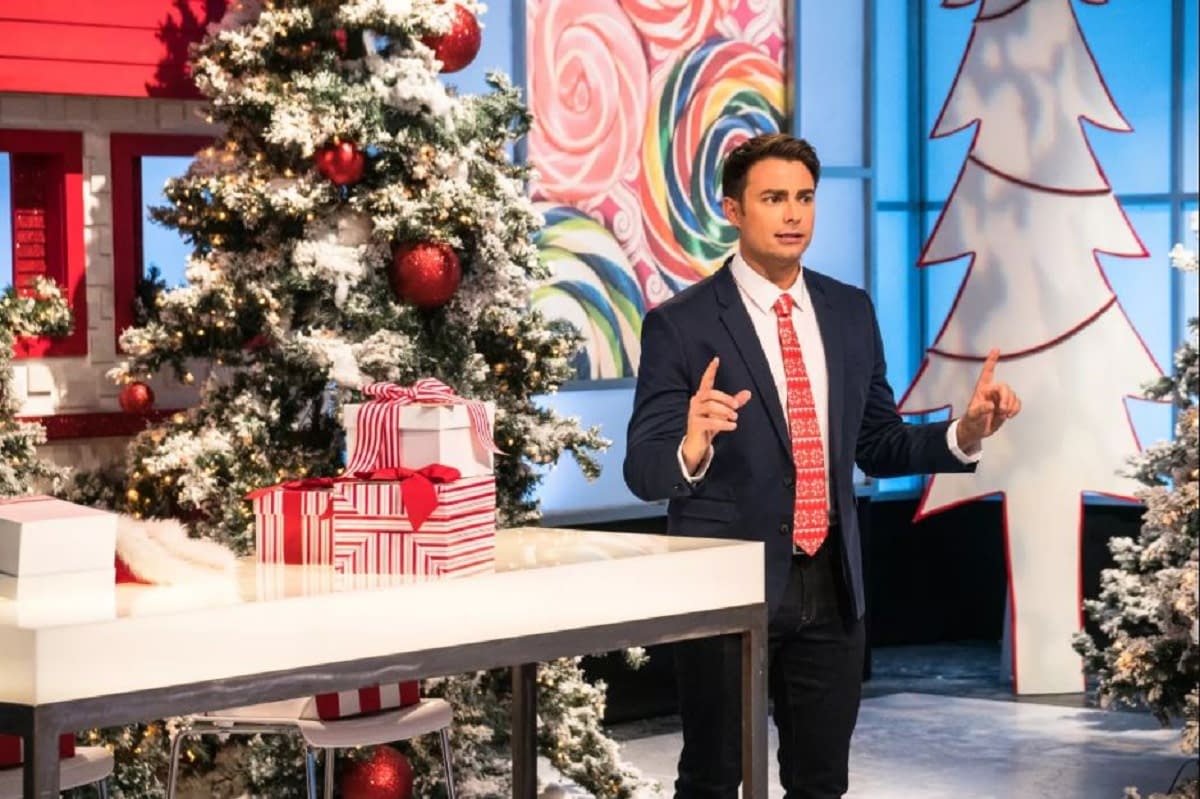 Here are some of highlights from Episode 2 "Elf Auditions":
● Round 1 "Santa's Perfect Gift": Contestants had to create a present for the big man himself. Two teams sent Santa off on vacation to Hawaii packed with a suitcase, snorkeling gear, and drinks; a cute concept with Peppermint Posse completing a much more streamlined and skillful piece over Candy Stripers
● Bah Hum Bakers cute life like puppy popping out of a box was a smidge disproportional, but who doesn't love a puppy, granting them the win and an additional assistant in round two.
● Ginger Snappers gifting Santa a drone concept was difficult to figure out and wasn't their best work.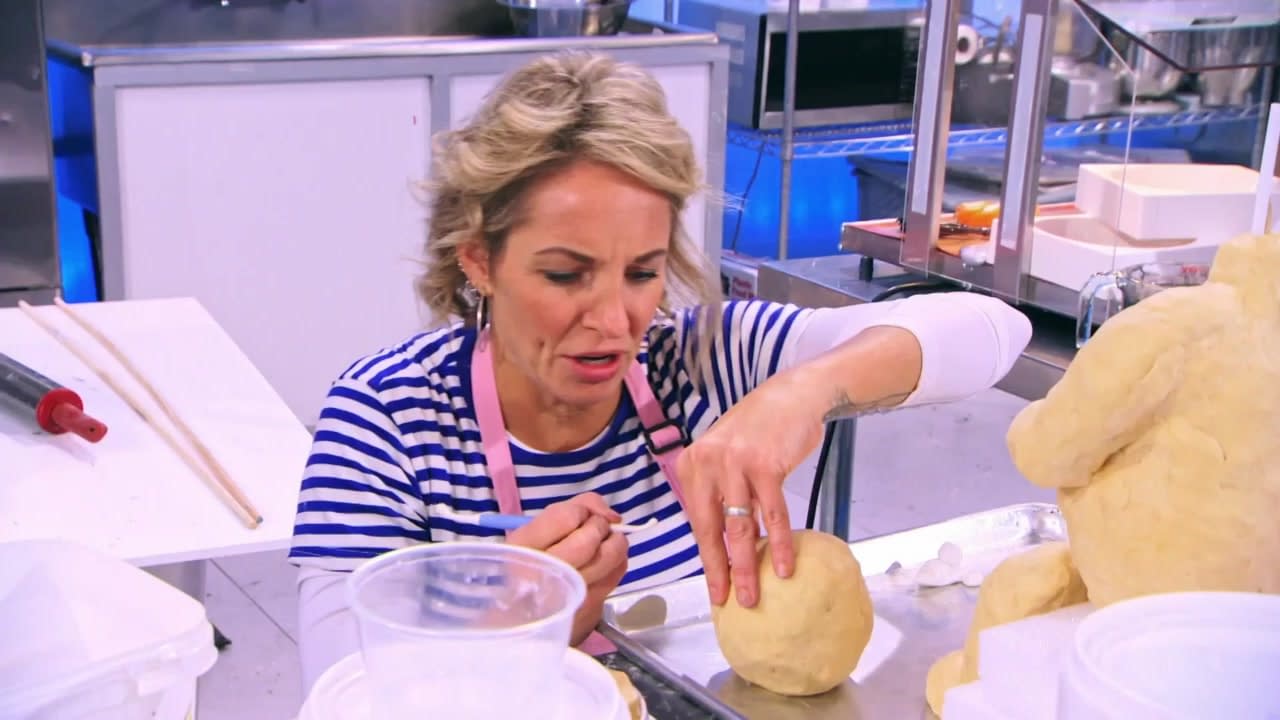 ● Round 2 "How Santa Holds His Elf Auditions": With a snack packed with super food, contestants truly produced cohesive pieces. I continue to be impressed how an entire stage comes together in five hours. The sculpting work on some of the elf's faces looked freakishly real and the detailed sugar work magnificent.
● Bah Hum Bakers concept, game show elf auditions with teams going head to head was awesome. The different elf expressions looked like they were interacting with each other and would come alive any minute. The wooden floor was spectacular, and the spinning wheel made out of sugar was a work of art.
● Candy Stripers had Santa holding Christmas carol auditions worth mentioning is the microphone which was seamless. They did make one mistake, the judge's pet peeve of not having all pieces face forward, unfortunately Santa had his back to them.
● I was very excited about Peppermint Posse concept of elves competing on essentially their take of Holiday Wars with Bennett, Li, and Smith all present. What started out as an awesome idea, ended up looking like cartoon characters on steroids. All the limbs were different shapes and sizes, the faces were crooked and unrealistic looking and it just didn't come together – they were sent home
● Ginger Snappers had elves going through rigorous training – from lifting weights to climbing up the chimney, their design was spectacular. The elves were truly in motion and nothing needed to be said to describe the piece. They took home the win and probably some serious street cred.
Another fantastic episode, consistent with innovation, amazing design, and immaculate cake and sugar work. The creativity and comradery among the contestants, and the fun had by the judges and host makes Holiday Wars by far my favorite completion during the holiday season.