Posted in: Fox, Preview, TV | Tagged: animation, Chico, exclusive, fox, Fox TV, housebroken, Sam Richardson, season 2
---
HouseBroken Season 2 Exclusive Clip: Chico Rolls with a Flea Squad Now
Chico experiences some loneliness until a squad of fleas arrives in an exclusive look at the season 2 premiere of FOX TV's HouseBroken.
---
We've got a flea-filled sneak peek at the season two premiere of FOX TV's HouseBroken ahead of Sunday, March 26th at 9:30 PM EST with the rest of the Animation Domination lineup. In our exclusive look at the premiere episode, Chico (Sam Richardson) is feeling lonely & some small friends have arrived to offer companionship…and itchy skin. Poor Chico might end up being in a toxic relationship with this group, maybe even more than with his owner Kevin.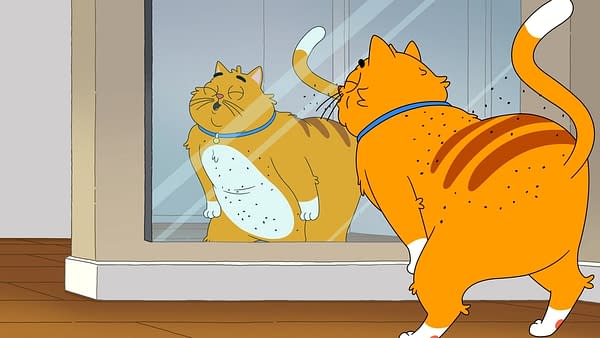 HouseBroken is an irreverent look at human behavior but told through the filter of a quirky group of neighborhood pets. Throughout the series, the show centers on the pets' dysfunctional relationships and their skewed worldview while exploring relevant societal issues in fun and unique ways. When Chief (Nat Faxon) joins a walking group, a beautiful dog named Ruby (Mary Holland) tries to get close to him, but her intentions are not what they seem. Elsa's (Clea DuVall) quest to make female friends gets derailed when she becomes suspicious of Ruby. Meanwhile, Chico befriends some bro fleas in the all-new "Who's Obsessed? (A Lifetime Original)" season two premiere episode of HouseBroken airing Sunday, March 26 (9:30-10:00 PM ET/PT) on FOX.
Others in the cast lineup for HouseBroken season two include Lisa Kudrow as Honey; Will Forte as Shel; Jason Mantzoukas as The Gray One; Tony Hale as Diablo/Max, and Sharon Horgan as Tabitha. Guest voices include Bresha Webb as Nibbles; Greta Lee as Bubbles/Heartbroken Raccoon/Mother; Maria Bamford as Jill/Small Fun Raccoon/Dog Walker; Timothy Simons as Raccoon/Larger Flea; Jimmy Tatro as Trey; Ken Marino as Clark; Paul F Tompkins as Brave Flea/Brody/TV and Danny Zuker as Rat.
HouseBroken is produced by Kapital Entertainment and FOX Entertainment. It is created and executive-produced by Gabrielle Allan, Jennifer Crittenden and DuVall. Horgan, Clelia Mountford, Aaron Kaplan and Dana Honor also serve as executive producers. The series is animated by Bento Box Entertainment. Season one of the series and the recent Holiday special can be watched on Hulu and the FOX website.
---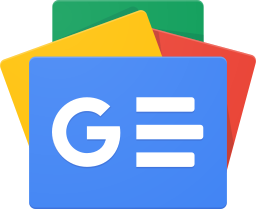 Stay up-to-date and support the site by following Bleeding Cool on Google News today!