Hulu Sinks Fangs into Anne Rice's 'Vampire Chronicles' TV Series
At long last, we know where The Vampire Chronicles will be spending its [after]life. Hulu announced today that they will be sinking their fangs into the television series based on the works by Anne Rice. Also, the confirmation that the series will be about the chronicles, and not just the Brat Prince Lestat.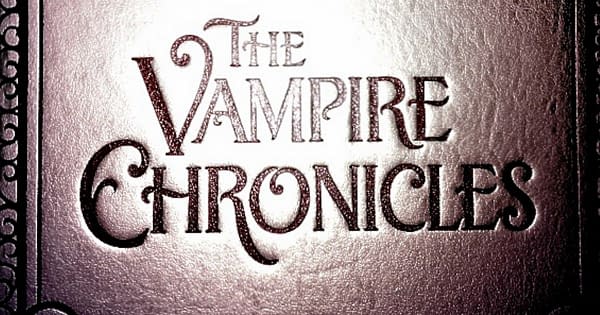 Long rumored to be in development as a relaunch of the film Interview with the Vampire, the series was going to be helmed by Bryan Fuller until he exited as showrunner. There is no replacement announced yet, but reports are that the search continues for the right person.
Rice, along with her son (fellow author) Christopher Rice wrote the first draft of the pilot episode, which we discovered when they tweeted about it.
There is no word on casting yet, but this pickup more than likely means it's getting close to that time.
The Vampire Chronicles will reportedly follow the first and second novels in Rice's romantically dark series that started with Interview with the Vampire about Louis and his recited tale to young reporter Daniel. Book 2, The Vampire Lestat, follows the human life of young Lestat de Lioncourt before he was made undead, his fledgling vampire days, and his eventual creation of Louis and Claudia, as well as his adventures post-second-death.
We'll let you know as soon as we learn anything about casting, or who the new showrunner will be.