Posted in: Hulu, streaming, Trailer, TV | Tagged: "Into The Dark", Altered Carbon, anthology, barbara crampton, bleeding cool, blumhouse, Blumhouse TV, cable, Creed Bratton, Felipe de Lara, horror, hulu, july 4, Martha Higareda, mayans m.c., Queen of the South, Re-Animator, Richard Cabral, shawn ashmore, streaming, television, The Lord of the Skies, the office, The Rookie, tv, you're next
---
'Into the Dark': Martha Higareda, 4 More Join July 4th Installment "Culture Shock"
Hulu's holiday horror anthology Into the Dark has signed up a new cast of victims/actors for July 4th installment "Culture Shock." Previously-announced Richard Cabral (Mayans M.C.) will be joined by Martha Higareda (Queen of the South, Altered Carbon), Shawn Ashmore (The Rookie), Barbara Crampton (You're Next, Re-Animator), Felipe de Lara (The Lord of the Skies), and Creed Bratton (The Office) for the mid-summer episode of the monthly horror event series from Blumhouse Television. Gigi Saul Guerrero aka La Muñeca Del Terror (Luchagore Productions, La Quinceañera) is set to write and direct the feature-length episode.
Written by Efren Hernandez, James Benson, and Guerrero, from a story by Hernandez and Benson, "Culture Shock" is a thriller that follows a young Mexican woman in pursuit of the American Dream, who crosses illegally into the United States, only to find herself in an American nightmare.
Meanwhile… here's a look at the most recently-released episode of Into the Dark, "I'm Just F*cking With You":
Into the Dark "Culture Shock": On the way to a family wedding, a man and his sister endure a night of increasingly frightening practical jokes during a one-night stay at a secluded motel. Cast: Keir O'Donnell, Hayes MacArthur, and Jessica McNamee. Writers: Gregg Zehenter & Scott Barkan. Director: Adam Mason. Music Composer: Deftones' Chino Moreno.
Here's a look at the official teaser for Hulu's Into the Dark, along with an overview of the limited anthology series:
In partnership with Blumhouse Television, Hulu unveiled Into The Dark, a brand new horror event series from prolific, award-winning producer, Jason Blum's independent TV studio. The series will include 12 standalone super-sized episodes, with a new installment released on the first Friday of every month throughout the year. Each episode is inspired by a holiday from the month of it release, but all will feature Blumhouse's signature genre/thriller spin on the story. Blumhouse Television, drawing on its deep talent relationships, is working with a broad section of filmmakers, creators and actors to bring this unique, first-of-its-kind series to Hulu audiences.
---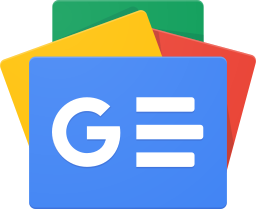 Stay up-to-date and support the site by following Bleeding Cool on Google News today!