It's Time to Give Dragon Ball Z's Underrated Hero Yamcha A Break
For too long, Dragon Ball fans have besmirched the good name of "Yamcha." The man who was once a desert bandit that could give Goku a good fight has become a punchline. And why? The man defended the Earth against the Saiyan invasion and died? Then, he defended the earth against the Androids on the frontline after his resurrection and got a fist through the chest. Does this, I ask you, make Yamcha soft? Or does it make him an absolute G for taking on the Dragon Ball villains first? See, Puar is ahead of the curve. She knows that Yamcha doesn't deserve all of the hate, so she sticks by his side. Today, we're going to stick by this legend's side as well as we check out this special production cel featuring Yamcha with a cut that looks very Vegeta inspired. This is Yamcha soon after Android 20 delivered a devastating "I like ya cut, G" right through Yamcha's gut.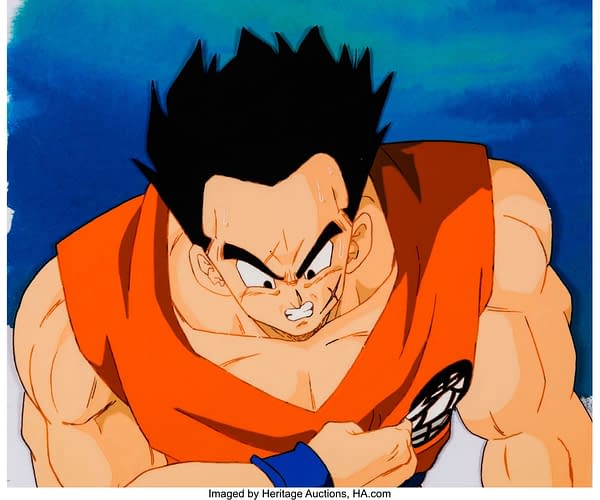 You can see a photograph of the full cel here.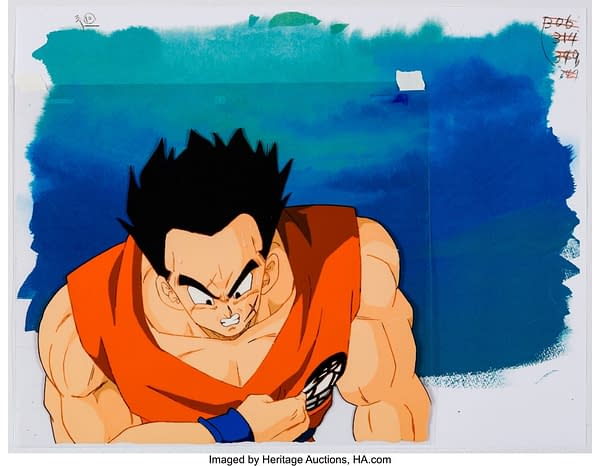 "Those two don't have the foggiest idea what they're up against, and I know what those androids can do!" Terrified after his encounter with the dreadful androids, Yamcha holds the spot that was pierced by Android 20 before eating Senzu bean and healing completely. This impressive image of Yamcha with his short hair, as seen at the 14:23 mark of episode 127 of Dragon Ball Z, measures a fantastic figure size of 9.5" x 7.75" on the hand-painted 12 field sized production cel, presented on a printed background for presentation purposes. The linework shows some light fading, and the cel shows some light handling wear from production. In Very Good condition.
Dragon Ball Z fans can put some much-needed respect on Yamcha's name by heading over to Heritage Auctions right now and asking yourself… WWPD? And what would Puar do, you ask? She'd bring home this collection piece to honor the hero that is… Yamcha.