"Jack Ryan" Season 3 Showrunner Switch: Paul Scheuring Out, Vaun Wilmott In
Amazon Prime's Tom Clancy's Jack Ryan is going through another round of "revolving showrunners", with the streaming service announcing that Paul Scheuring (Prison Break) has left the series less than three months after joining as executive producer and season 3 showrunner (based on Deadline Hollywood reporting). Vaun Wilmott (Star Trek: Discovery) will be taking over day-to-day showrunner responsibilities.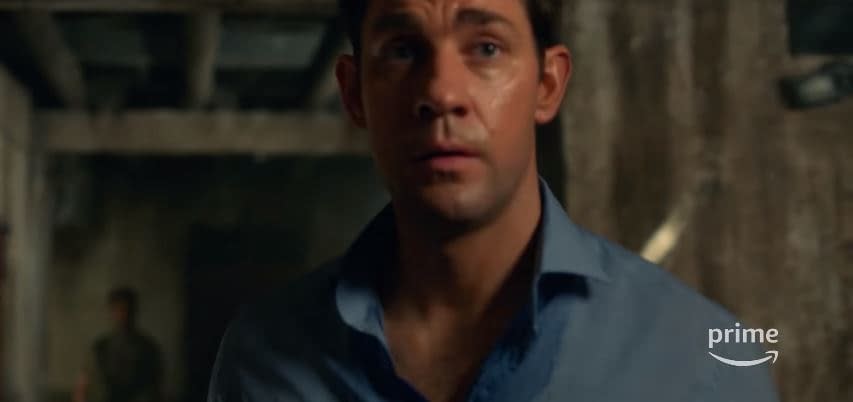 With a professional background as a screenwriter and television creator, Scheuring reportedly asked to be released after not finding the role of showruneer a proper fit for him. Series star and executive producer John Krasinski (The Office)is working with Wilmott on scripts for the upcoming third season. Carlton Cuse served as showrunner, handing the keys over to David Scarpa – who also departed shortly after assuming the role.

In the following official trailer, we see that Ryan's second-season run took him to the heart of Venezuela – where illegal arms dealers proved the least of his problems. Facing a presidential-level threat, Ryan raced around the world – as the clock ticked down once more towards a major global crisis. Joining Krasinski for the season were Wendell Pierce (The Wire), Noomi Rapace (The Girl with the Dragon Tattoo), and Michael Kelly (House of Cards).
After tracking a potentially suspicious shipment of illegal arms in the Venezuelan jungle, CIA Officer Jack Ryan heads down to South America to investigate. As Jack's investigation threatens to uncover a far-reaching conspiracy, the President of Venezuela launches a counter-attack that hits home for Jack, leading him and his fellow operatives on a global mission spanning the United States, UK, Russia, and Venezuela to unravel the President's nefarious plot and bring stability to a country on the brink of chaos.
A Paramount Television and Skydance Television co-production, Tom Clancy's Jack Ryan is executive produced by Andrew Form, Brad Fuller, Michael Bay, John Krasinski, and Allyson Seeger, in addition to Carlton Cuse and Graham Roland. Andrew Bernstein, Vince Calandra, David Graziano, Tom Clancy, David Ellison, Dana Goldberg, Marcy Ross, Mace Neufeld, Lindsey Springer, Dennie Gordon, and Phil Abraham also serve as executive producers on the show's second season – with the series exclusive to Amazon Prime Video.