Jimmy Fallon Tweets Apology for Wearing Blackface in 2000 SNL Sketch
Less than 24 hours after Jimmy Fallon was called out on social media for a 2000 Saturday Night Live sketch that featured him in blackface, The Tonight Show host has posted an apology. Fallon impersonated comedian and Saturday Night Live alum Chris Rock in the original sketch, which also featured Darrell Hammond as Live with Regis & Kathie Lee host Regis Philbin. While NBC had earlier removed the video from the internet, clips have circulated on Twitter and YouTube and gained traction this week.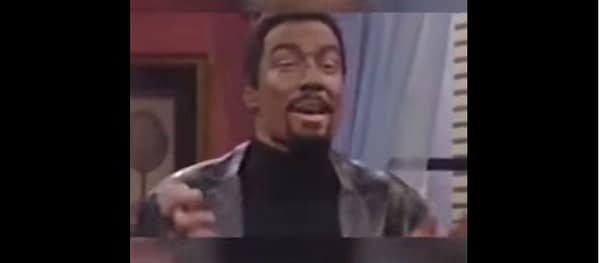 In a tweet posted late Tuesday afternoon, Fallon wrote, "In 2000, while on SNL, I made a terrible decision to do an impersonation of Chris Rock while in blackface. There is no excuse for this. I am very sorry for making this unquestionably offensive decision and thank all of you for holding me accountable." Here's a look at the original tweet:
Reactions on social media have ranged across the spectrum of opinion. Some want Fallon removed from the NBC late-night talk show, while others are looking for action to be taken against Saturday Night Live. There are those who argue that individuals shouldn't be held accountable by today's standards for something filmed and aired twenty years ago. Then there are the accusations of double standards, with Megyn Kelly coming to terms on an exit agreement with NBC over comments she made in 2018 that appeared to defend the right to wear blackface as part of a Halloween costume. Some wonder why her time at the network came to an end even after she issued an apology, yet that doesn't appear to be the same for Fallon (or even for fellow late-night host Jimmy Kimmel, who appeared in blackface on The Man Show in 2000 to impersonate basketball player Karl Malone).