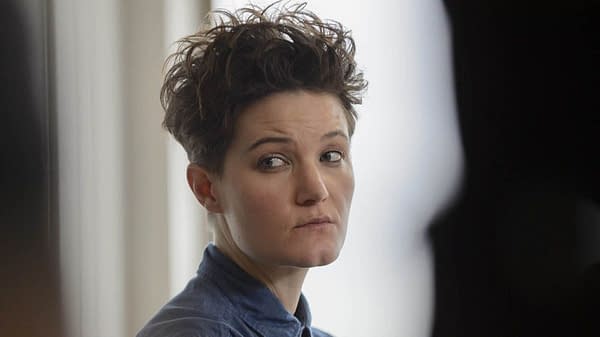 Makes perfect sense that after The End of The F***ing World, there'd be KAOS. Netflix is moving forward on Charlie Covell's (writer of the former) new darkly comic series (the latter), described as a contemporary reimagining of Greek mythology that would explore themes of gender politics, power, and life in the underworld. Nina Lederman will executive produce for All3Media, joining Tanya Seghatchian and John Woodward from U.K.-based indie producer Brightstar.
KAOS is expected to take on the same dark humor vibe of Covell's The End of The F***ing World, which stars Black Mirror's Alex Lawther as a teen who thinks himself a psychopath. Netflix executives were pleasantly surprised by the series' success, though no specific data was released to complement the claim.
https://www.youtube.com/watch?v=vbiiik_T3Bo
As both an actor and writer, Covell is a "duel threat": onscreen, she's appeared in Marcella and Peep Show; while her writing credits include Humans and Gap Year. In an interview in late 2017, Covell discussed how she originally got involved with The End of The F***ing World:
"Jonathan Entwistle, who directed the first block, and is one of the executive producers on the whole show, came across one of the comics years ago, and he wrote to Charles (Forsman), whose email address was on the back of the comic, and said "I love it, I'd like to adapt it." Charles gave his permission and Jonathan made a shot film about five or six years ago now and Clerkenwell films were interested in picking it up as a series, because they loved the short film. I had just written Banana for Channel 4 – that was the big break that the channel gave me. They gave me this amazing opportunity to write two episodes – I'd never written anything for telly before. And that was what the guys at Clerkenwell read, and they asked me if I'd come in and meet, and asked if I was interested. And I was, I thought it was brilliant. So that was it, really."
Enjoyed this article? Share it!