Season 5 of HISTORY's Vikings is moving along at an impressive pace that reminds us of the time creator/writer Michael Hirst said the series was like a "grown-up Game of Thrones". We can't say we disagree with his comment, especially after season 5 episode 15, "Hell".
If you haven't caught up on the backhalf of season 5, you may want to do that before reading any further, as we WILL be discussing the most recent episode with big giant juicy spoilers.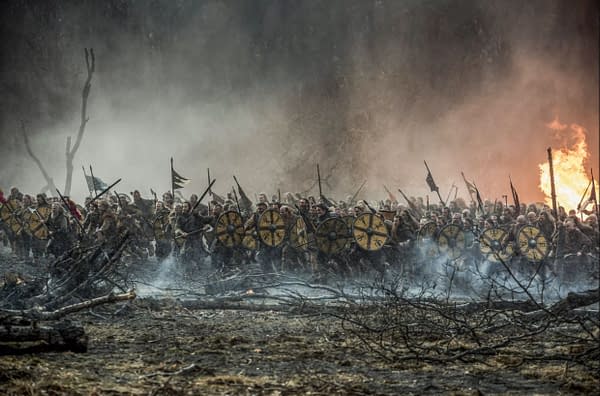 "Hell" returns the historical drama series to its roots- impressive battles and artful presentations of the horrors of war. King Alfred (son of Athelstan and Queen Judith if you've forgotten) mounts an assault against King Harald Fairhair, with the help of Lagertha, Bjorn, Ubbe, Torvi, Bishop Heahmund, and their warriors who escaped Ivar's horde in Kattegat.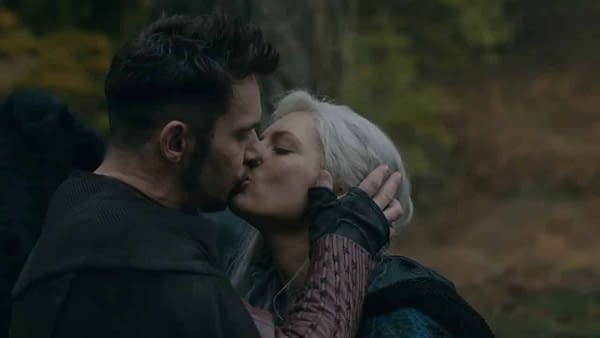 Watching Lagertha's relationship with Heahmund during this season has been interesting, actor Jonathan Rhys Meyers is always fascinating to watch, and having him paired with Katheryn Winnick was a great choice. This is partially what made Heahmund's death during "Hell" so hard- the pair sees each other across the battlefield, and he cries out her name while arrows pierce his armor.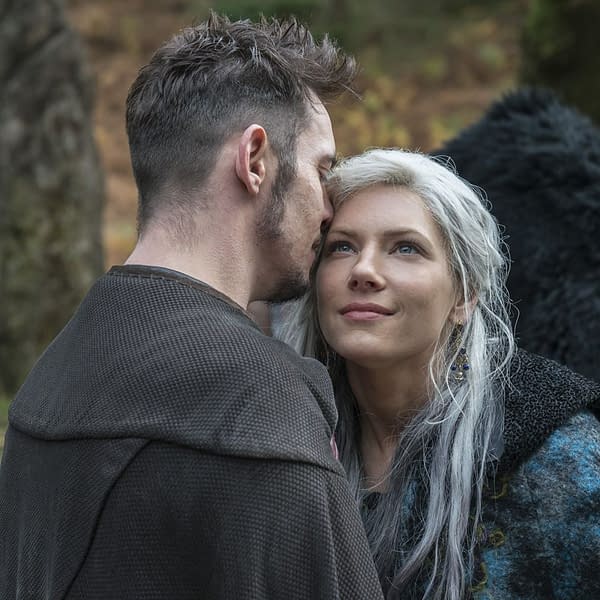 Winnick commented on the episode, and working with Meyers:
'He's just such a talented actor, and such a deep actor and a complex person. And he's somebody who, his character also has a dark side, and a very philosophical mind and questioning his fate and questioning the gods and questioning the religion, and I think that's the true connection between the two of them, they're both in that same place right now.

And the relationship did move fast, a little bit too fast maybe, but I think for her, she really needed to trust somebody that in this time of her life, and she moved her whole family and life over there try to figure out the next move to come back to Kattegat.

So it was hard to see Bishop Heahmund go, just because he's such an amazing character, and they had such a bond.'
The true mystery of "Hell" was what happened to Lagertha after the battle? Bjorn and co scour the battlefield looking for her after the action, and the warrior is no where to be found. Fears of her death are put to rest by Torvi (in a preview for next season), saying she knows Lagertha to be alive.
We can't wait to see what happens next.
Vikings is set to return for season 6 sometime in 2019 on HISTORY.
Enjoyed this article? Share it!