Krypton Season 1: Will the People of Kandor Rise Up?
Krypton did a serious about face at the end of episode five, the halfway point of the season, and made us question everything we'd been told up until that point. It also made us look at enemies as potential heroes and that the right thing to do may seem like it's very wrong. The show is remarkably well writing plot wise and has taken the idea of this being a Superman prequel and thrown it out the window into the Outlands. Spoilers ahead.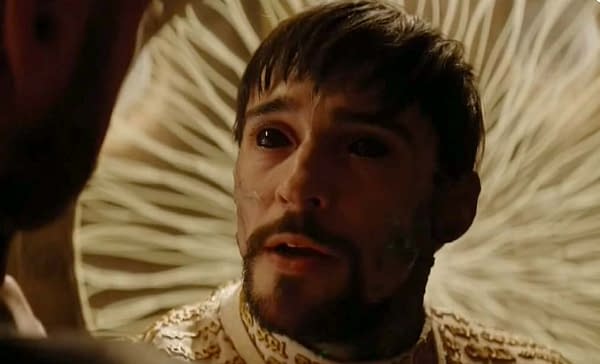 In the preview for episode 7, we last saw Jayna (Ann Ogbomo) leading a coup attempt against the Voice of Rao, except he is no longer the Voice as he has been infected by Brainiac. We've got some interesting scenes coming up between Brainiac (Blake Ritson) and Daron-Vex (Elliot Cowan), two actors who have worked together before on Da Vinci's Demons. We also see that Seg (Cameron Cuffe) no longer trusts Adam (Shaun Sipos) and has decided to side with Zod (Colin Salmon). So now if we want Seg and the others to save Kandor then we have to side with General Zod, but that would mean the end of Superman, but if we want Kal-El to go to Earth then we need to root for Brainiac to capture Kandor City and take it away from Krypton, weakening the planet's core and making it explode 200-years later… those are really tough decisions.
Krypton airs Wednesdays at 10 PM on Syfy.