Borat, "Bucky Cap," Curry, KISS, and More! (BC's Late-Night Rewind)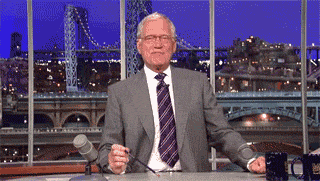 Direct from our home office in Austin, Texas, it's a look back at the week that was in late-night we call affectionately enough…
BC's Late-Night Rewind!
Election coverage and politics dominated this week, with our list reflecting that. Here's hoping this upcoming week will be back to our usual celebrity interviews, Jimmy Fallon playing children's games, music, and other shenanigans. Conan was on hiatus this week, so that always throws off the balance of wackiness in the late-night universe. However, replacing him in the zeitgeist were those upstarts from Pod Save America, wrapping up their miniseries of HBO election specials.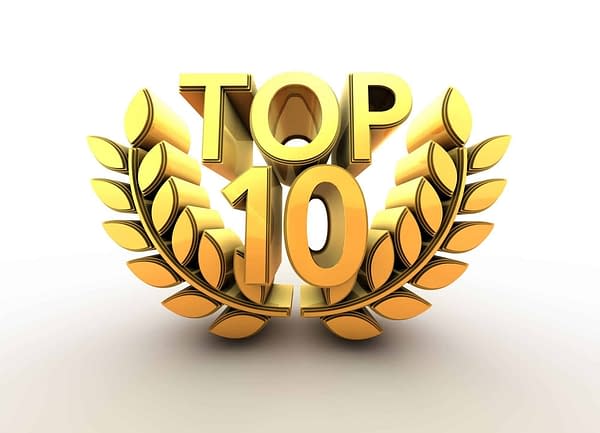 Number 10: Colbert Covers the Election Desk
What is a first for Election Night coverage, CBS decided to have Stephen Colbert air the Late Show live and forgo traditional Election Night coverage. Instead, Colbert informed viewers all night about who won and who lost. . . except that one tiny mishap involving Colbert, the state of Florida, and a bad election call:
CBS News may want to rethink their election coverage after that La La Land incident. Or not? Who hasn't miscalled Florda in an election before, amirite? Colbert excels at this political coverage and can hang just as easily with Hasan Minhaj as he can with experienced, credentialed guests. This is his bread and butter, and here's hoping we get Election Night 2020 with Colbert. Of anyone, he owned this week…and this isn't his last appearance on the countdown (teaser!).
Number 9: Pod Save America turns out the vote with Joe Biden
"Joe Biden is on my celebrity sex list. Well, he IS my celebrity sex list." We all know "Diamond Joe Biden" is a media star that everyone wants to see, but this was incredibly funny and touching. Of course, Jon Favreau and Jon Lovett can't stop cracking wise.
Number 8: Sebastian Stan talks Captain America show
Stan, who plays Bucky Barnes aka The Winter Soldier in the Marvel Cinematic Universe, was a gues on Jimmy Kimmel's show on Thursday. While plugging his new film, he talked about the upcoming show on the Disney+ streaming service where he and Anthony Mackie will team up. Given that Bucky becomes Captain America for a time in the comics, will he be the new Captain America? We also learned that he wasn't prepared for Bucky's fate at the end of Infinity War (…were any of us?) Thanks to corporate synergy, Kimmel, further cemented itself as the premiere place to dish dirty details on all Marvel goings-on.
Number 7: James Corden can't rock as hard as Kiss
Oh, James. You do carpool karaoke with Streisand last week, you put on a production of "Baby Shark," and now this? Corden is leaning-in to middle age, and it is beautiful. I mean, e can't rock and roll all night and party every day. . . he has responsibilities, you know! But the guys from KISS? They still got it.
Number 6: Chance the Rapper and Steph Curry remind you to vote
Score another one for the Pod Save America crew, this time Akilah Hughes shows you how easy it is to vote and find out what's on your ballot! And celebrities help.
I'm going to miss this show. But there's always their podcast(s)…
Number 5: Colbert says goodbye to Jeff "EL Fudge" Sessions
Trump fired Attorney General Sessions: a minor constitutional-crisis-in-waiting, but Colbert took a great take on it, saying farewell to a tiny little cookie. Trivia: Sessions is actually smaller than the cookie, but it's just as sweet – and with a hint of "racist overtones."
Number 4: Samantha Bee talks about what Stacey Abrams is up against
Given that the Georgia Governor's race is going to a runoff, this is possibly the most prescient and incisive piece this week. Bee shows how Stacey Abrams faces a stacked deck and then some…but with jokes! That spoonful of sugar helps the overwhelming realization of how much racism still exists in the American political system go down.
Number 3: Borat interferes in our elections
Jagshemach! Sascha Baron Cohen was on Jimmy Kimmel's show earlier this week, and they brought back Borat to go out and be among the people – to connect with "The People." Let's just say it's the opposite of the Joe Biden clip from earlier so…enjoy! Chenqui!
Number 2: John Oliver gives us an update on immigration and family separation
Last Week Tonight with John Oliver is the 60 Minutes of cable news satire, in that his show is always extremely well-done and researched and can delve into hard topics other shows might find hard to cover. Oliver always finds that perfect balance– except for one moment near the end of this segment that will absolutely break you. No joke here: there is something incredibly serious and heartbreaking at the end that makes this segment important as well as some of the best pointed comedy/satire aired this week.
Annnnd. . .Number 1! Triumph the Insult Comic Dog Returns to Poop on Ted Cruz and Beto O'Rourke
I'll admit it: I was in the tank for this one from the beginning. I've loved Conan O'Brien's work for decades; but with the show on hiatus during the elections, Colbert was able to "borrow" Triumph to go cover the senate race in my home state of Texas. Unpopular Opinion of the Week: Cruz handled this better than Beto did. The best highlight is Triumph making fun of Cruz fans, though: please make that into a spice rub I can use on my barbecue.
So that's the list, Late Night fans! Something I missed? Something you loved? Something you hated? That's what comment sections are for! See you there and happy viewing!