Legends of Tomorrow: An Original Team Member Returns for the Season Finale
Franz Drameh's character of Jefferson Jackson was one of the original members of the Waverider, though he joined the team under protest, knocked out by Professor Stein (Victor Garber) and carried onto the ship by Mick Rory (Dominic Purcell). Jax found a home among the team and probably would never have left if not for the death of Stein. But he left the ship at the end of the 'Beebo the God of War' episode and hasn't been back. Comicbook.com is reporting that Drameh will return to DC's Legends of Tomorrow for the season 3 finale.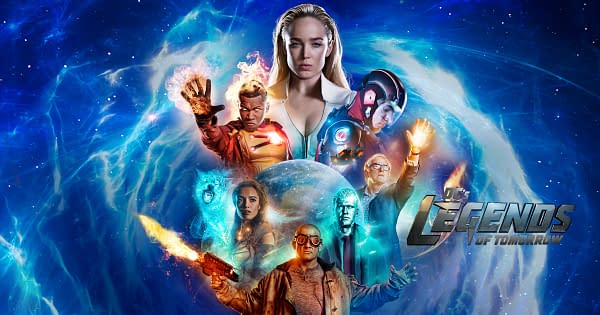 When Jax lost his powers yet they were talking about the different totems; it seemed logical that the fire totem could give Jax back a semblance of his abilities. It wouldn't surprise me at all if that is why he returns: to take control of the fire totem. But as of now the details of his return are being kept under wraps. He joins two other guests stars already confirmed for the finale — Johnathon Schaech, who makes his third appearance in the series as old-west bounty hunter Jonah Hex, and Matt Ryan, who will be back as John Constantine. They seemed to be pulling out all the stops here; I wonder if we'll see any other special guests announced soon.
DC's Legends of Tomorrow airs Mondays at 8 p.m. ET on the CW. The season finale will air on April 9th.