Legends of Tomorrow Season 3: Could Mallus Really Be (Spoiler)?
I have had this thought in the back of my head for a while now concerning DC's Legends of Tomorrow and the big bad for the season, Mallus. And something Marc Guggenheim has said makes me think that I may be right. Before I get into what that is, let's get to what he said.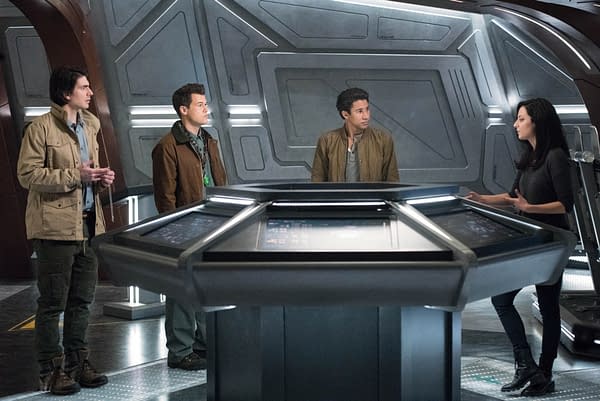 Guggenheim was talking to TVLine about the last two episodes of the third season and how the penultimate hour includes two crazy moments, even for them. Grodd trying to kill a young Barack Obama and John Noble as himself around the time of filming Lord of the Rings:
I think we achieve peak Legends in the last two episodes. Both moments are just so wonderfully joyous. They're some of the best stuff we've ever done on Legends.
He then goes on to call the finale, "balls-out craziness" and says we should expect many familiar faces to return, both heroes and villains:
It really feels like a real finale in that respect and we really draw together almost every thread and character that we'd established over the course of the third season, and yes, that includes Beebo. Beebo will make a phenomenal return that is quite awesome.
And it's the last part that interested me the most. Beebo has been popping up all over the place, including on sock and episodes of The Flash. We haven't seen Mallus yet, but we know he's going to be CGI… maybe he's a giant, sentient version of Beebo. Wouldn't that make sense in a poetic sort of way?
DC's Legends of Tomorrow airs Mondays at 9 p.m. with just two episodes left in the season.