After months of waiting, HBO finally revealed when the 8th and final season of their high fantasy drama series Game of Thrones will be premiering- April 14th, 2019.
Included with the date announcement, something we were hoping for but weren't expecting; a teaser for the upcoming final season of the series based on George R. R. Martin's "A Song of Ice And Fire" book series.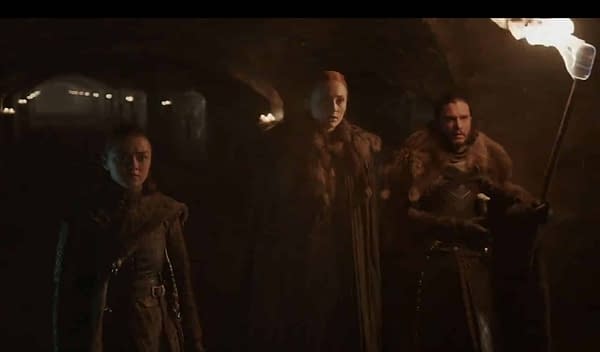 We see three Stark children–Arya (Maisie Williams), Sansa (Sophie Turner), and Jon (Kit Harington)–wandering the crypts under Winterfell, passing by the statue of Ned and Brandon's sister Lyanna.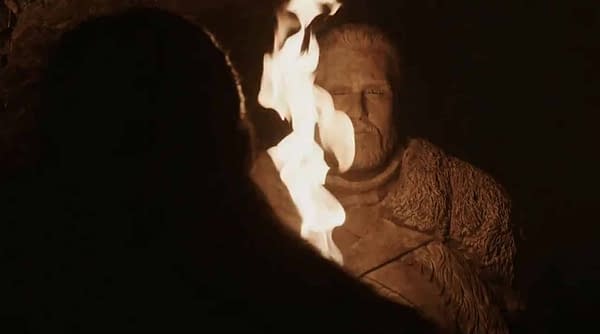 This has loads of connotations, especially for Jon, who we know (following the season 7 finale) to be the son of Lyanna and Rhaegar Targaryen, and actually carries the name Aegon.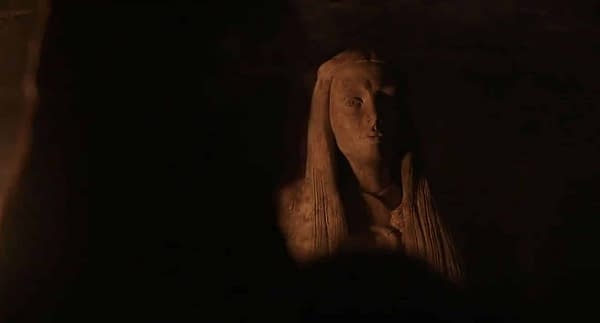 The three continue down the hall which holds the remains (and statues) of all the fallen Stark family members (including Caitlyn, which is weird), until they come to a set of three statues, which have their faces. Each stare at themselves in stoney relief, until Jon's torch gets blown out, and a frost comes.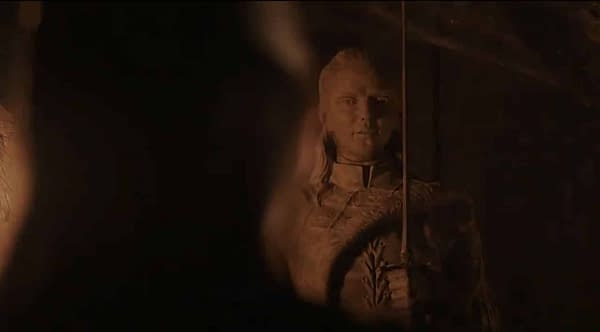 This is more than likely foretelling of the White Walkers possibly making it all the way to Winterfell since they decimated the Wall with the help of the Blue Eyes Wight Dragon, resurrected from one of Daenerys Targaryen's three dragons.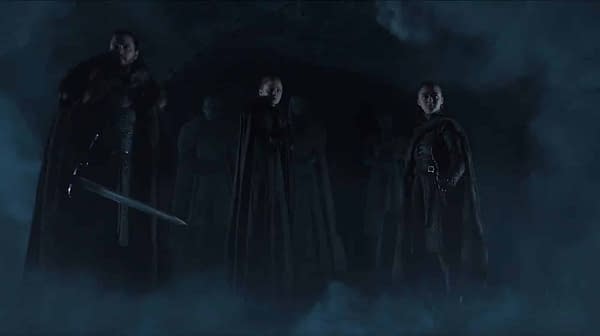 "The Dragon has three heads," the phrase goes. Could that still mean Dany, Tyrion, and now Jon? Or does it instead mean the Starks?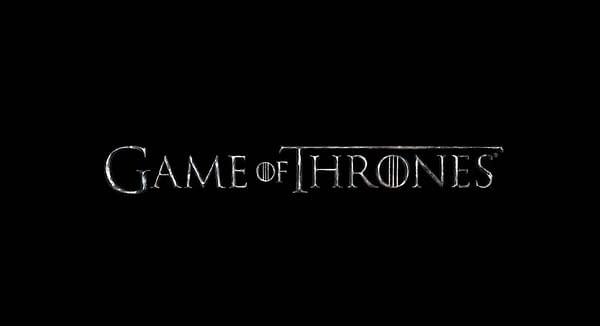 Guess we'll find out when Game of Thrones returns for season 8 on April 14th, 2019 on HBO.
Enjoyed this article? Share it!