The introduction of Marcus Pierce (Tom Welling) to Lucifer this year served multiple purposes. Besides Pierce trying to figure out how to die and asking Lucifer (Tom Ellis) for help, and with him being the new boss it brings a renewed focus to the crime-solving aspect of the series. But there is also the love triangle they show has been trying to create with Decker (Lauren German). That was another aspect that had been in season 1, but now that Chloe has moved on completely from Dan (Kevin Alejandro), they needed a new point in the triangle, and Pierce is all the good things about Lucifer and none of the bad.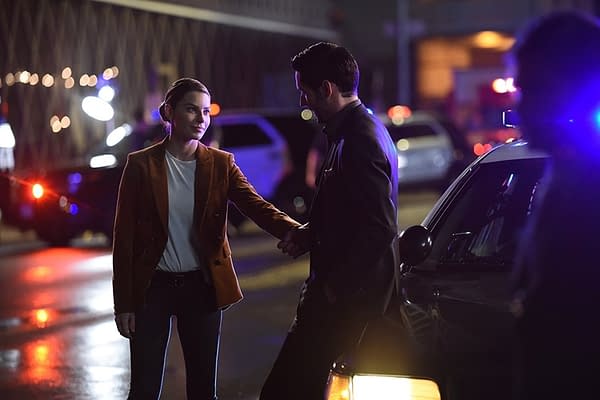 This last week, though, seemed to move Lucifer and Chloe as close as they've ever been. Does that mean the contest is over and Pierce has lost? Not so fast. Co-showrunner Joe Henderson told TVLine:
After Monday's episode, Chloe and Lucifer seem closer than ever, don't they? What better time for a wrench to get thrown in the works?? Expect Pierce/Chloe to start heating up very soon… and Lucifer may be partially to blame for it!
The rollercoaster still has a few more moves to make.
Lucifer airs Mondays at 8 p.m. ET on Fox.
Enjoyed this article? Share it!