"Lucifer" Season 5: Kelly Clarkson Wants Netflix to Give the Devil His Due [VIDEO]
Pay attention, Netflix: taking time out from her talk show's premiere week, Kelly Clarkson is back on Instagram and needs you to clarify why you think the fifth season of Lucifer needs to be the final season. Having obsessively binge-watched the first three seasons in four days, calling her a "fan" would be an understatement. Clarkson makes direct reference to the season 4 finale being mind blowing and wants the streaming service to know that simply extending the final season with an additional six more episodes is simply not enough.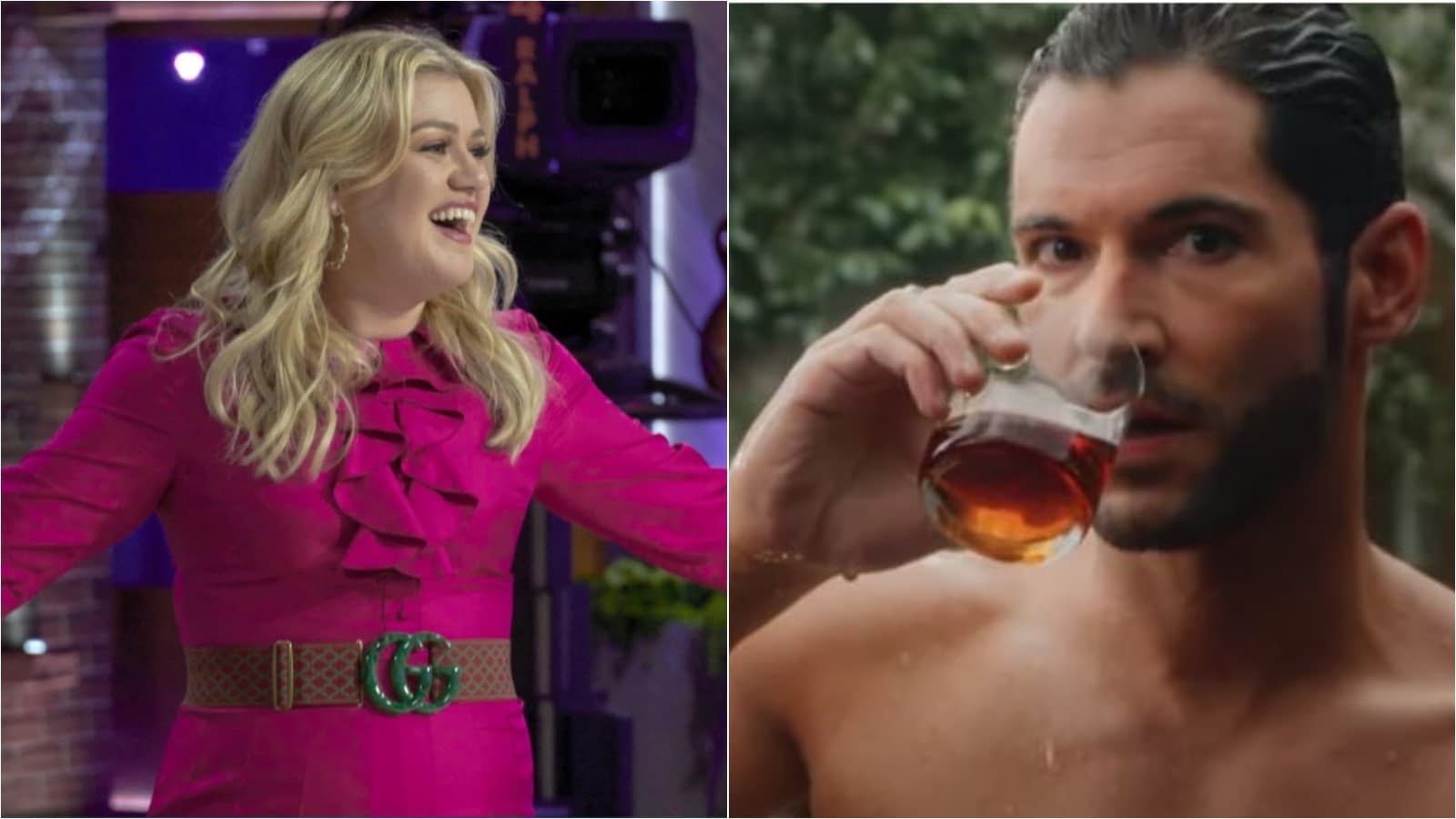 Instead, Clarkson (and this writer) is urging the fine people at Netlix to seriously reconsider wrapping up the show, allowing fans to continue to indulge and enjoy all of it's emotion-inflicting raunchiness. Being a fanatic myself, I could not agree with her more… and when a friend of mine told me the sad news, my reaction was pure panic:
"What in the world am I going to do to relax after my daughter goes to bed?"
Lucifer scenters around a sexy devil (Tom Ellis) who gets tired of living the life of punisher in hell and moves to Los Angeles as a wealthy night club owner to experience lust and love – and wreak havoc on humanity. Being an orgiastic, drug-induced party daemon by night and a "detective" by day, the show had me salivating instantly – or so I thought until Netflix took over in season four.
Having such a huge fan base, it is absolutely criminal to not renew the show for more seasons. Lucifer (and people in my life can completely attest to this has become my guilty pleasure after a long day) has often kept me "naughtily" up until 4 a.m. on a work night.
So I'm "Team Kelly": we should absolutely do whatever's necessary to convince Netflix to give our sexy devil his due.

More than a month after Netflix's Lucifer announced that Tom Ellis' final run as the devilish lead was being extended from 10 to 16 episodes for its fifth and final season and season-opener script information was revealed, filming is now officially underway. In the following tweet from Netflix's "See What's Next" account, we see "Team Lucifer" more than ready to bring fans the fire and brimstone… one more time:
While the following isn't exactly an episode-by-episode spoiler breakdown of the entire season (we're trying!), the show's writers have shared some shooting script info on the season opener. Sporting the curious-sounding title "Really Sad Devil Guy," the first episode is written by executive producer Jason Ning (The Expanse) and directed by Eagle Egilsson (Gotham) – and begs the question that the writers beat us to (…and since they know, it just makes it cruel…):
Here's a look at the official announcement of the final season's increased episode order; followed by the original tweet announcing the series' return to Netflix for a fifth and final season, as well as the official statement from the streamer at the time of the series' renewal:
"We're thrilled that Lucifer fans around the world have embraced this series on Netflix, and we can't wait to give them the big finish they've all been waiting for."
Showrunners and executive producers Ildy Modrovich and Joe Henderson expressed their gratitude to not only Netflix but also the dedicated fanbase for giving them the opportunity to end the show on their terms:
"We are so incredibly thankful to Netflix for resurrecting our show last season, and now letting us finish the story of Lucifer on our terms. Most importantly, we want to thank the fans for their incredible passion and support. The best is yet to come!!"
Which means the creative team will have six additional hours to not pull a Dexter (thought we were going Game of Thrones there, didn't you?) and land the series finale closer to the Breaking Bad airstrip.

So while we look, here's a look at the official trailer/overview for the fourth season of Lucifer:
Reeling from the aftermath of Chloe seeing his devil face, Lucifer faces a new challenge: Eve, the original sinner herself, is back. Does she want revenge for when he tempted her out of Eden oh so many years ago… or something else entirely?