Following a massive stroke last week, Luke Perry, tragically succumbed on Monday morning. Luke had risen to fame as teen heartthrob Dylan McKay on the early Fox series Beverly Hills, 90210, but had gained a recent following on the CW series, Riverdale.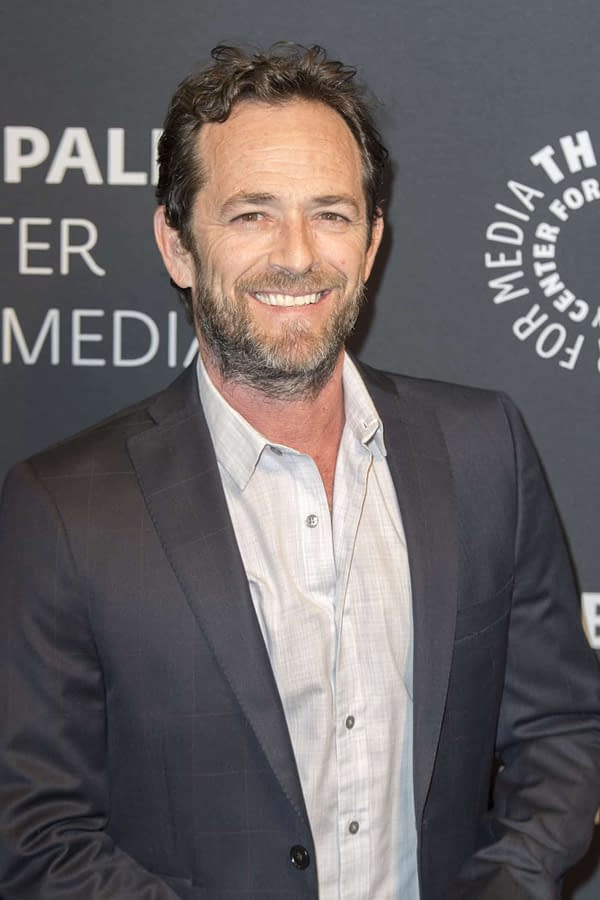 Reps for Luke had expressed that medical staff at St. Joseph's Hospital in Burbank, had kept him under sedation in an effort to allow his brain to reduce the swelling, but it appears that the damage had already been done. He passed surrounded by close friends and family, including his children Jack and Sophie, fiance Wendy Bauer, former wife Minnie Sharp, his parents and siblings.
The timing is additionally heartbreaking as a reboot of the original 90210 add been announced on the same day as his stoke which was to have included a large number of the original cast for a six-episode abbreviated season, including Jennie Garth, Jason Priestley, Tori Spelling, Ian Ziering, Brian Austin Green, and Gabrielle Carteris. While Luke had not signed on due to his scheduling conflicts with Riverdale, he had expressed that he would be likely doing some guest appearances.
In addition to 90210 and Riverdale, Luke had more than 90 series credits to his name and included a wide array of voice work in addition to his live-action roles such as The Incredible Hulk, The Legend of Calamity Jane, Mortal Kombat: Defenders of the Realm, and more.
Beyond whatever upcoming episodes of Riverdale are already in the can, we will still see him at least one more time in the upcoming Quentin Tarantino film about Charles Manson, Once Upon a Time in Hollywood.
Enjoyed this article? Share it!