Manifest Gets Three More Episodes Tacked on to Season 1
Manifest has impressed the executives over at NBC so much that they have ordered an additional three episodes for the first season. Originally 13, this will bring the first season total to 16 episodes. The drama is the highest rated new drama of the season, in that one demo that everyone cares about, 18-49. Once you factor in all of the different ways we rate shows now, it actually is the forth highest rated show on TV right now, behind only This is Us, Big Bang Theory, and The Walking Dead, which is crazy. The show stars Melissa Roxburgh, Josh Dallas, Athena Karkanis, J.R. Ramirez, Luna Blaise, Jack Messina and Parveen Kaur.
For those of you not watching, here is the trailer for the show:
Coming Mondays this fall on NBC! When Flight 828 lands in New York after a turbulent but routine flight, all 191 souls on board are astonished to discover they've been missing for five years, their friends and families moved on without them, and their lives will never be the same.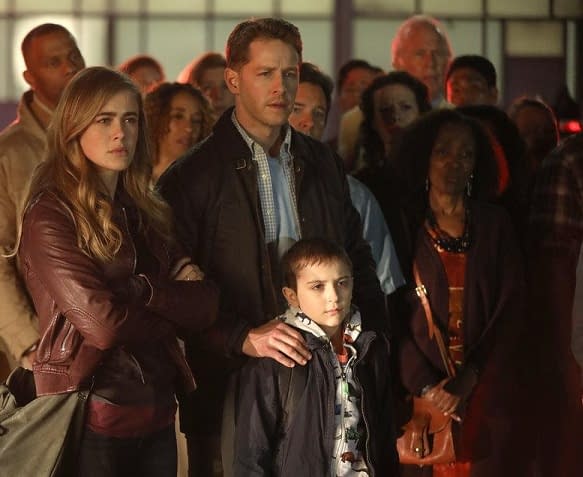 I have been watching and this Lost-clone certainly has a long way to go before I would call it "must watch". It is a very bland affair, with not very interesting characters and seems way too full of itself and its "mystery box" to give us anything to really glom onto. Clearly from the ratings I may be in the minority however. And hey, I am still watching, so I guess I have no room to talk.
Manifest airs on Monday nights at 10 PM after The Voice on NBC.