Marvel's Jessica Jones was the second series out from the Marvel / Netflix deal that would also include Daredevil, Luke Cage, Iron Fist, and The Defenders. She was the newest character in the group, having been created by Brian Michael Bendis and Michael Gaydos in 2001. And where the character didn't have the a long history to pull from, she did have an archenemy: Kilgrave, aka the Purple Man.
Kilgrave was created by Stan Lee and Joe Orlando in the pages of Daredevil #4 (1964) and has been messing about the Marvel Universe for decades. Jessica Jones was a unique story, meeting a failed superhero-turned-private detective. Her past was retconned in, and Kilgrave was the one who changed her life forever by manipulating her with his powers of mind control.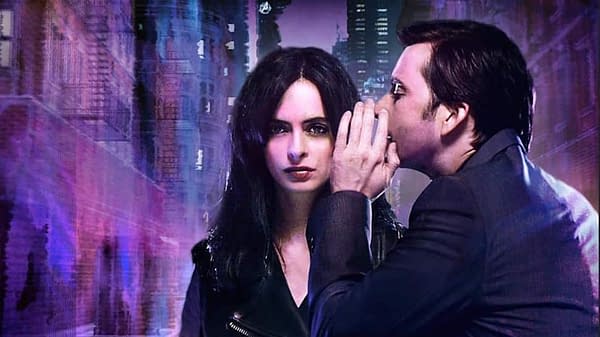 He was the obvious choice to be the big bad for season one of the series. They skipped the purple skin in favor of a purple wardrobe and cast former Doctor Who lead David Tennant. His portrayal of the manipulative maniac received critical acclaim and was considered a highlight of the season. And while his fate at the end of the season made it seem like he wouldn't be back for season two, you can't keep a good villain down. Tennant is set to reprise his role as Kilgrave at some point in season 2, which kicks off tonight at midnight PST on Netflix.
To get you up to speed for the show's return, the latest Marvel 101 focuses on Kilgrave and the things he did to Jessica.
Marvel's Jessica Jones stars Krysten Ritter, Rachael Taylor, Eka Darville, J.R. Ramirez, Carrie-Anne Moss, and David Tennant. The second season will premiere on Netflix on March 8th.
Enjoyed this article? Share it!