'Marvel's Agents of S.H.I.E.L.D.': The Road to Season 6 Begins with This Season 5 Recap
As fans of ABC's Marvel's Agents of S.H.I.E.L.D. ready themselves for the series' sixth season return, the fine folks at Marvel Entertainment's Earth's Mightiest Show – and in particular show host Langston Belton – are here to make your launch time prep a wee bit smoother. So if you have 5:31 to spare and need a bit of a refresher before tonight's season premiere, check out this righteously handy-dandy recap of all things season 5:
This week also saw the network offering up a sneak preview of the Clark Gregg-directed season premiere "Missing Pieces" – and from what we can tell from the clip below, both the series and the team aren't wasting any time getting started – but when you're trying to prevent a horrific future from coming to pass and find a way to get "The Band" back together (yeah, those Fitz/Coulson matters really do complicate things), you usually need to hit the ground running pretty fast – and pretty hard:
Marvel's Agents of S.H.I.E.L.D. season 6, episode 1 "Missing Pieces": Scattered across the galaxy, the team works to find their footing in the wake of losing Coulson. Written by Jed Whedon & Maurissa Tancharoen and directed by Clark Gregg.
When ABC's Marvel's Agents of S.H.I.E.L.D. returns for its sixth season on May 10, it returns with a new mission – and some new faces joining the cast – and you'll get to meet some of them in the first official trailer below. They're set to join Clark Gregg's mysterious Sarge and the rest of our agents when Marvel's Agents of S.H.I.E.L.D. returns on Friday, May 10, 8 p.m. ET/7 p.m. CT.
https://youtu.be/byQWZLqgyys
Last season, the team leaped forward in time to a dystopian future they soon realized must be prevented. While facing multiple timelines and new enemies from faraway planets, they found family, friends, teammates and the courage to pull off their biggest challenge yet.

Their next challenge? Coming to grips with the knowledge that bending the laws of space and time may have saved the planet, but it couldn't save Fitz or Coulson.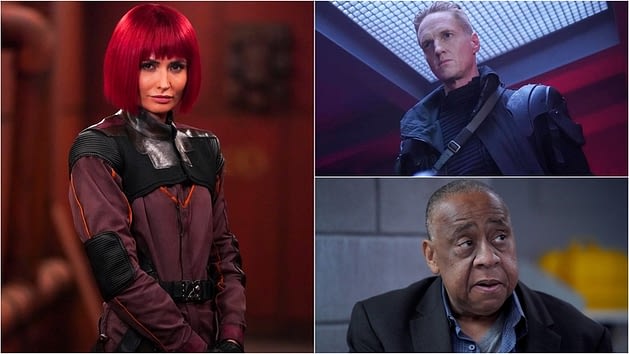 Karolina Wydra's Izel is a mercenary from another galaxy who joins forces with our team in order to survive the perils of space, while Christopher James Baker's Malachi is a mysterious assassin from a distant planet. Barry Shabka Henley rounds out the new cast as Dr. Marcus Benson, a brilliant Natural Sciences professor recruited to offer his expertise to our team.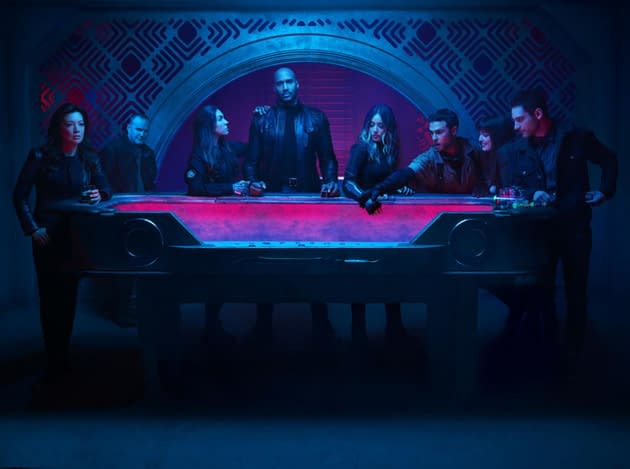 ABC's Marvel's Agents of S.H.I.E.L.D. stars Clark Gregg as Sarge, Ming-Na Wen as Agent Melinda May, Chloe Bennet as Daisy Johnson, Elizabeth Henstridge as Agent Jemma Simmons, Iain De Caestecker as Agent Leo Fitz, Henry Simmons as Director Alphonso "Mack" MacKenzie, Natalia Cordova-Buckley as Elena "Yo-Yo" Rodriguez, and Jeff Ward as Deke Shaw.
Marvel's Agents of S.H.I.E.L.D. was co-created by Joss Whedon, Jed Whedon, and Maurissa Tancharoen, who also serve as executive producers along with Jeffrey Bell and Jeph Loeb. ABC Studios and Marvel Television produce.