The first named villain we got on Marvel's Agents of SHIELD was Dr. Franklin Hall played by Ian Hart. Hall is also known as the villain Graviton, one of the most powerful villains in the Marvel Universe. And while the series introduced a subject called gravitonium and had Hall pulled into it, he did not become Graviton nor did the actor really look like the one in the comics. It didn't seem that strange for Agents of SHIELD as they often borrowed names and concepts without going full into the comic look of the character. But Hall had gone away after the first season and we moved on to Inhumans, Ghost Rider and Aliens before coming back around this season to gravitonium.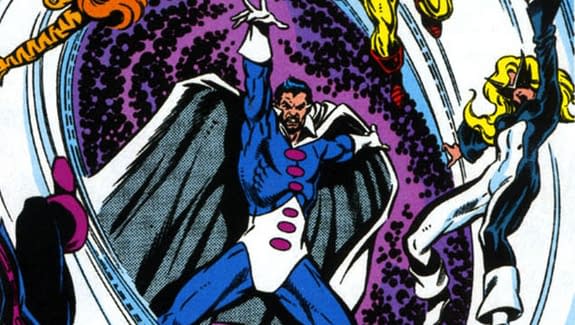 The character of Graviton first appeared in the comics in Avengers #158 (1977), created by Jim Shooter and Sal Buscema. He is immensely powerful and tends to take on teams rather than individuals. He has fought Thor to a standstill and wiped out the Redeemers when they took over for the Thunderbolts.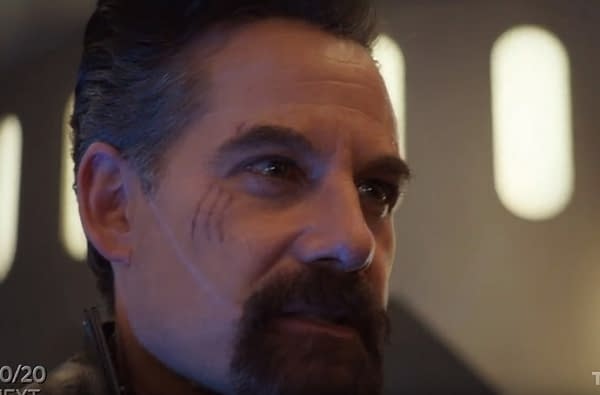 Even though we know that Hall and others consciousness are in the gravitonium, it wasn't until we saw next week's previews and the image of Glenn Talbot (Adrian Pasdar) with his beard shaved into a full goatee and his hair done up a bit, he looks like the Graviton from the comics… and with him having taken in most of the gravitonium, it's as if the series is trying to give us the full incarnation of the character they first teased back in season one. And if you're wondering, Graviton would definitely have the powers to destroy the Earth and Talbot doesn't seem to be too stable right now.
Only three episodes left in the season and possible the series. It looks like the writers are pulling out all the stops.
Enjoyed this article? Share it!