Marvel's Cloak and Dagger Chats with the Black Panther
The king of Wakanda heads to the streets of New Orleans as Black Panther and Avengers: Infinity War star Chadwick Boseman visits with the newest members of the MCU, Olivia Holt and Aubrey Joseph of Marvel's Cloak & Dagger. The trade off asking questions about the big film that's in theaters now and the new series that will be debuting on Freeform next month. There are no spoilers here, but Boseman talks about how he likes the idea of seeing characters with powers dealing with every day problems. Boseman also points out that the most important thing about a character is there humanity, not their powers or skills, which seems like great advice for the young actors.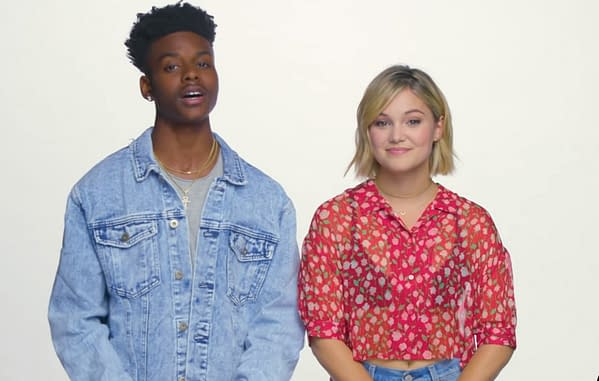 Cloak and Dagger focuses on two teenagers from very different backgrounds, Tandy Bowen (Holt) and Tyrone Johnson (Joseph), who acquire superpowers and meet by chance, soon realizing that their powers work better when they are together. The series also stars J.D. Evermore, Miles Mussenden, Gloria Reuben, Andrea Roth, and James Saito. The series is based on the comic character created by Bill Mantlo and Ed Hannigan in the pages of Peter Parker, the Spectacular Spider-Man #64 in 1982.
Marvel's Cloak and Dagger premieres on June 7th at 8 p.m. ET with a two-hour event on Freeform.